Winter Running Gear 2021
A head to toe breakdown of the gear I'm using this winter, along with general thoughts on whether it actually works.
A head to toe breakdown of the gear I've been using this winter, along with general thoughts on whether it actually works.
Gear tested down to -3c with a wind chill taking it to -9c.
Head & Neck
Starting with the ol' noggin, I've been using the same cheap beanie hat I got from Tesco for years now.  It keeps the ears warm, keeps the rain off and still doesn't have any signs of wear.  I know there are more technical, running specific hats I could get, but if it aint broke don't fix it.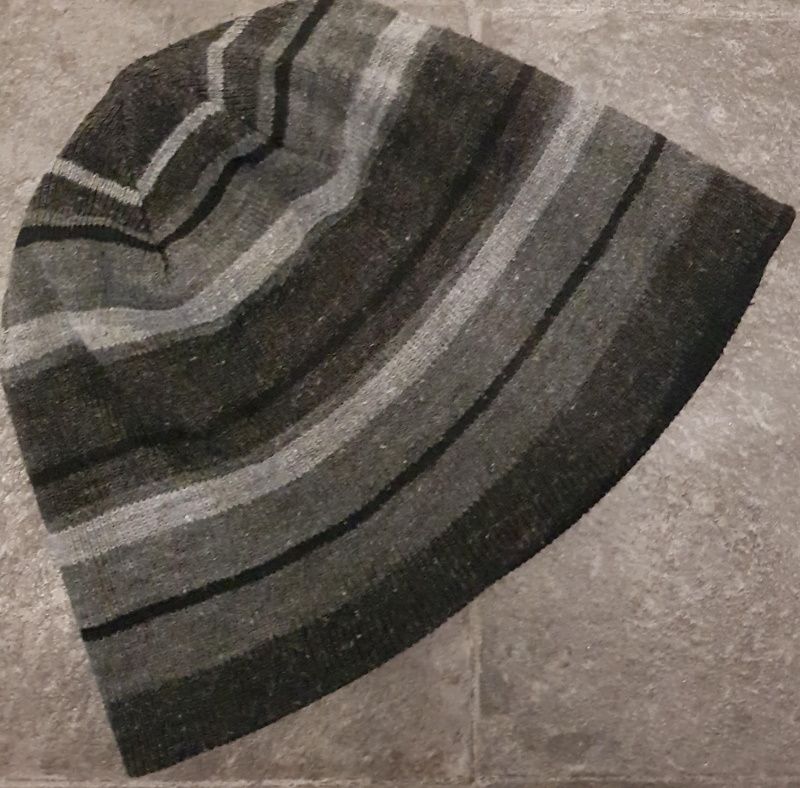 For the darker mornings I've been a Petzl Actik Core headtorch; it's one of the cheaper Petzls (cause boy do they get pricy) but still lets off plenty of light, with 3 brightness levels, and has a red light mode for map reading without inhibiting your night vision (which I've not once used).
The main draw though is the rechargeable battery, a mini USB charged device that you can swap out for either another Petzl battery, or 3 standard AAA batteries. This means if I ever did want to go for a long night run I could easily bring spares for the lamp.

Finally round my neck in the winter I pretty much always have some form of buff; these have loads of uses and I tend to take a spare or two for longer runs. Firstly; the keep your neck warm, stopping wind and rain getting in through to top of your jacket. They can be pulled up over your mouth to keep you warm when it's especially cold and windy, and can act as a back up hat, arm warmer, or tissue if it comes to it!
For mildly cold runs I have a thin standard buff, when it hits the minus figures I tend to use a fleece lined buff for that extra warmth.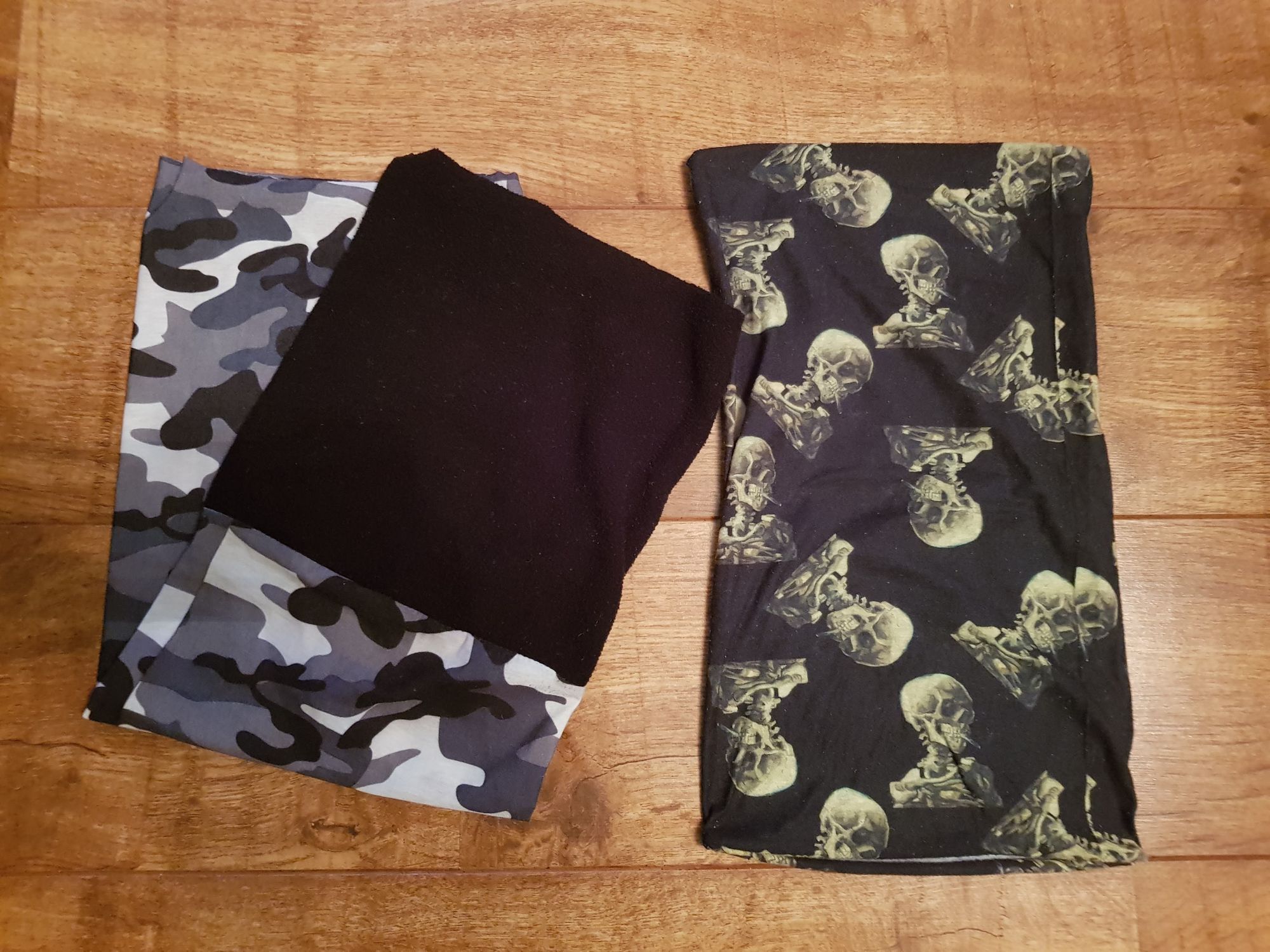 Torso
As a base layer I pretty much live in Under Armour Tech Tees; they are light, don't chafe (polyester) and dry very quickly. I've had the same ones for a long time now with no signs of wear.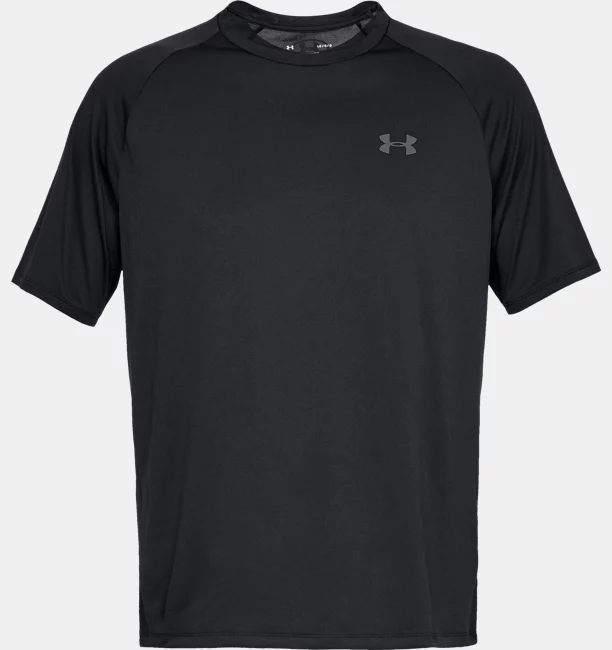 Over that I have a lightweight Under Armour Coldgear Jacket my partner bought for Christmas 2019.  It's the perfect coat for running, windproof and water resistant whilst still being very light and breathable. It's the only running jacket I have and likely the only one I'll use till it breaks in some way.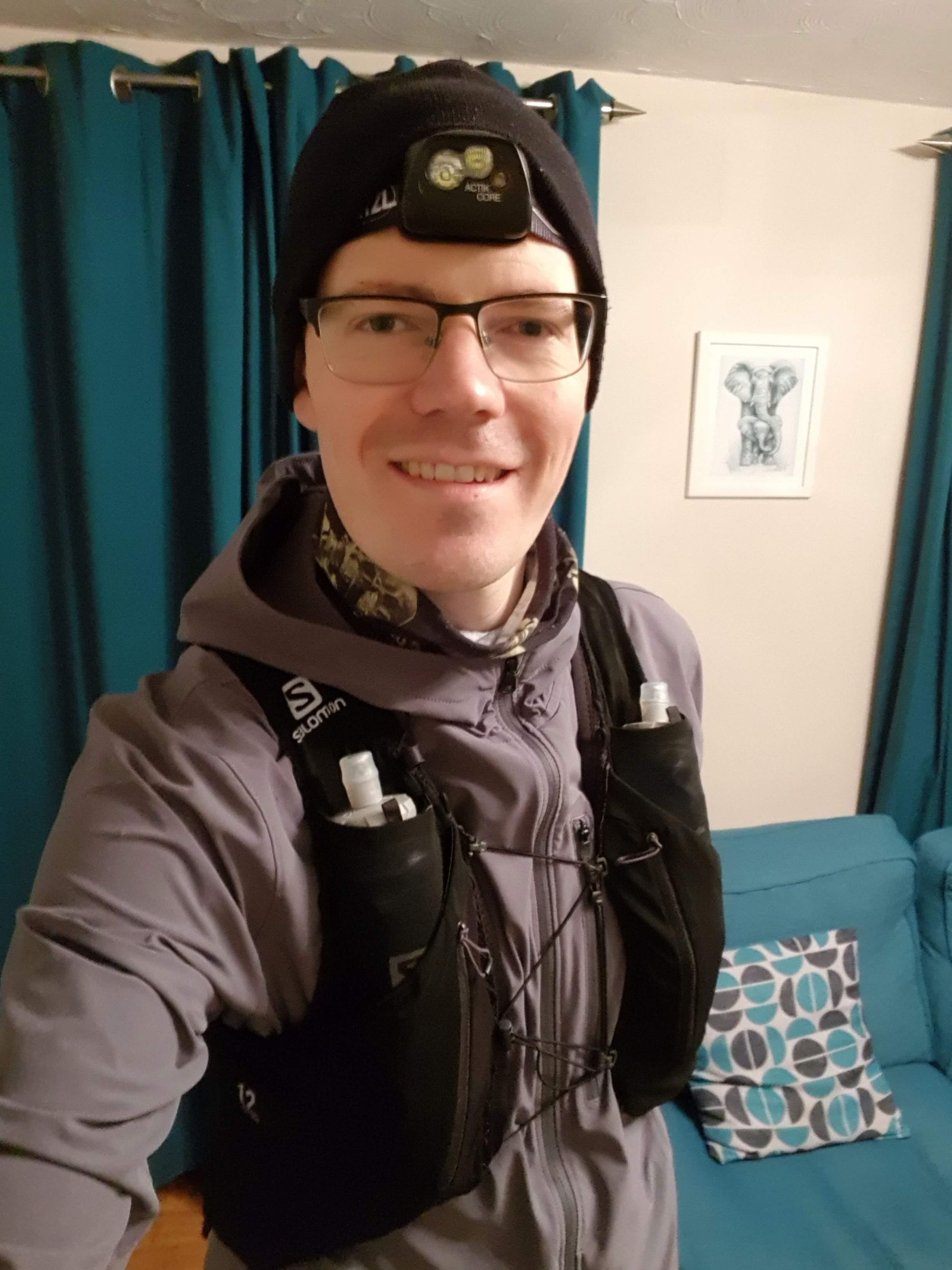 I find that the t-shirt and jacket are plenty even when the weather hits lower temperatures as by in large your torso is going to be hot when running.
One thing I've noticed though is, if I'm wearing a short sleeved t-shirt in deep cold (-5c down) conditions, my hands go numb, even in gloves. I think this is my body pulling heat away from my extremities, so even in thermo gloves I'm suffering.
To combat this for next winter I'm looking at compression arm sleeves, which seem popular in ultra running as they keep your forearms warm whilst still allowing for ventilation and can be easily removed as the day warms up, much more easily than taking off a full layer.
As for the running vest; I've settled on a Salomon Advanced Skin 12, having upgraded from the 5 litre version. It's got enough room for everything I need up to a 50k run, whilst plenty light enough for any weekend long run.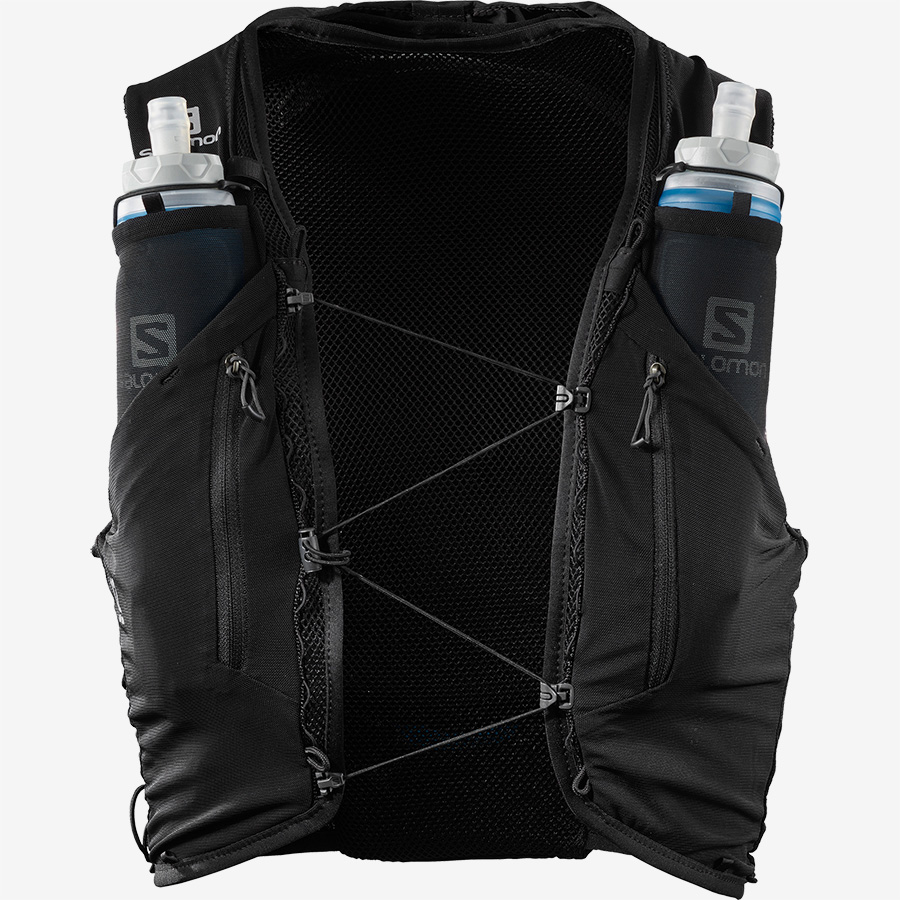 Hands
Ah the constant battle of wearing the right gloves for the temperature outside.
When it's 2-7c I wear the Under Armour Convertible Gloves; they are light, just about the right warmth when there's a bit of a nip in the air, and have a mitt cover tucked in the glove you can use for a bit of extra warmth.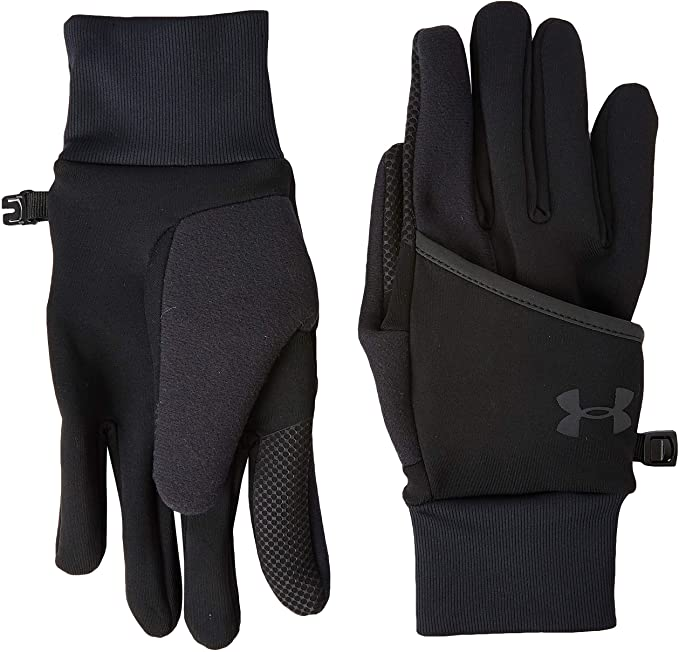 However under 2c and into the minus figures, these are useless, far too cold with the wind cutting through your hands. For those conditions I go to the Innov-8 Extreme Thermo Mitts.  These reflect the heat of your hands and are very toasty down to -3c.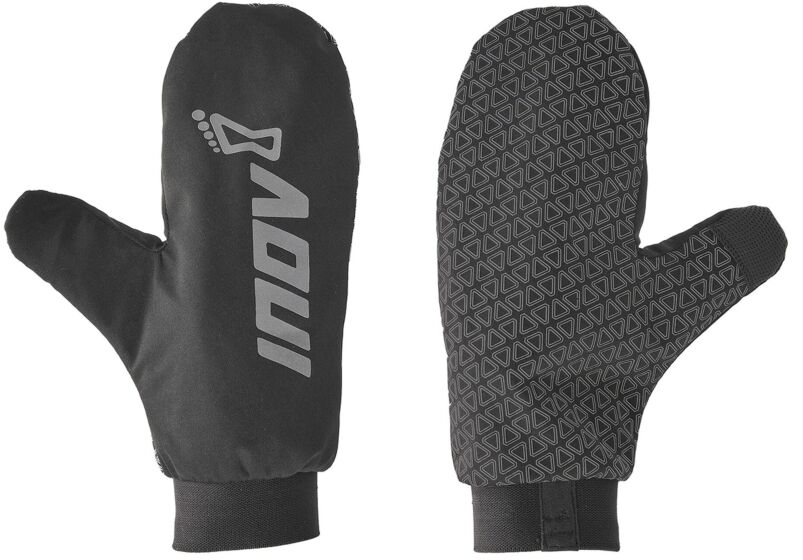 One thing I noticed on an especially crisp -3c morning with wind pushing it to -9c in places near our local river was that even these mitts couldn't quite keep me warm enough. I think as previously mentioned this was likely due to not keeping my arms warm enough, so the heat was drawing away from my fingers despite being nicely gloved.
Legs
You may notice a theme for my main layers; it's Under Armour again, this time the Raid 8 Shorts as, like with the t-shirts, they are light, don't chafe and dry quickly.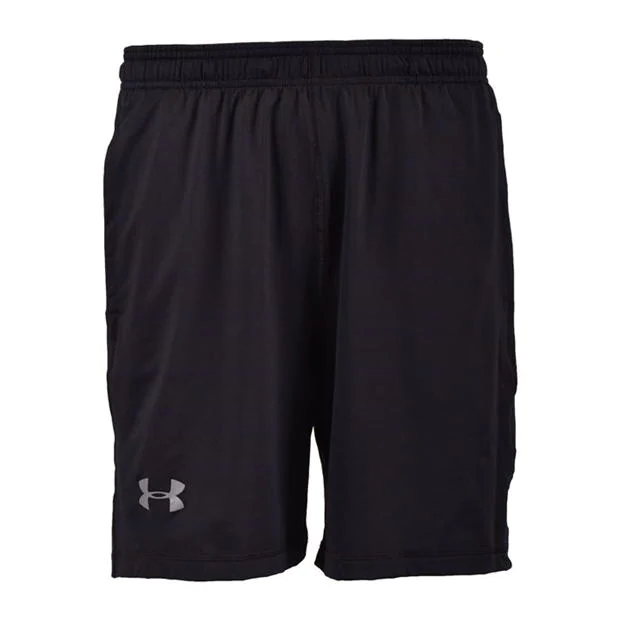 However as they are so light the pockets are useless, I've put my phone in there before and regretted it as the phone whacked around my legs like it was on a bungee cord. I'm considering going up to some liner shorts with inner pockets and an outer layer, though that's not an essential purchase by any means.
As with the t-shirt too I find this is generally enough on my legs even in -3c. If it's a long run where I feel there will be blocks of walking / lower exertion where I could get too cold, I'll wear Canterbury Uglies tracksuit bottoms, mainly as they are something close to hand I already have.  Leggings would be better, but not quite brave enough to try those yet.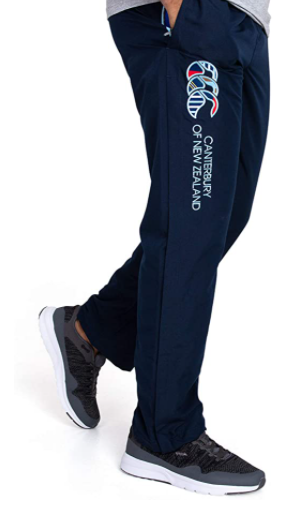 Feet
For socks I've recently been using Injinji Trail Midweight Mini-Crew toe socks, which I see recommended a lot. They are supremely comfy, warm, and prevent blisters on long runs.
However they are also disappointingly fragile, especially considering I often see recommendations from ultra-runners to wear them. Already 1 pair, having not reached 100k yet, has 2 holes worn into them on the toes 😢. I think it's likely rubbing against the front of the foot when descending, but again these are trail running specific socks, and £15-£20 a pair, so not particularly happy.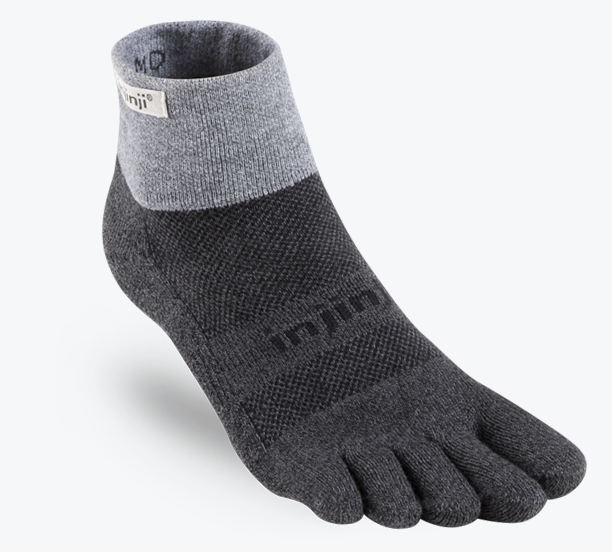 My old faithfuls are, you guessed it, Under Armour socks, specifically the Heatgear low cut compression socks. They aren't very warm though, and don't give my toes the same room to move. They have however lasted an age without any noticeable wear.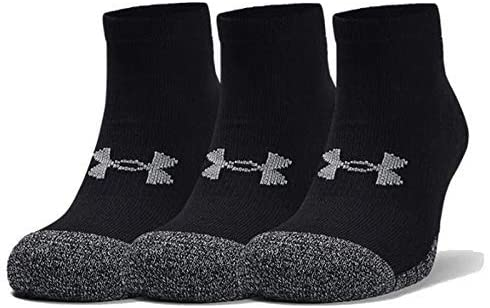 As for shoes I went into more detail on that in my Current Shoe Rotation 2021 article here, they are:
Merrell Bare Access XTRs for weekday training and 5-15k runs
Altra Lone Peak 4.5s for trail running between 15-30k
Merrell Rubatos for anything over 30k