Altra Olympus 5 - First Impressions
First blast round the trails in these tanky runners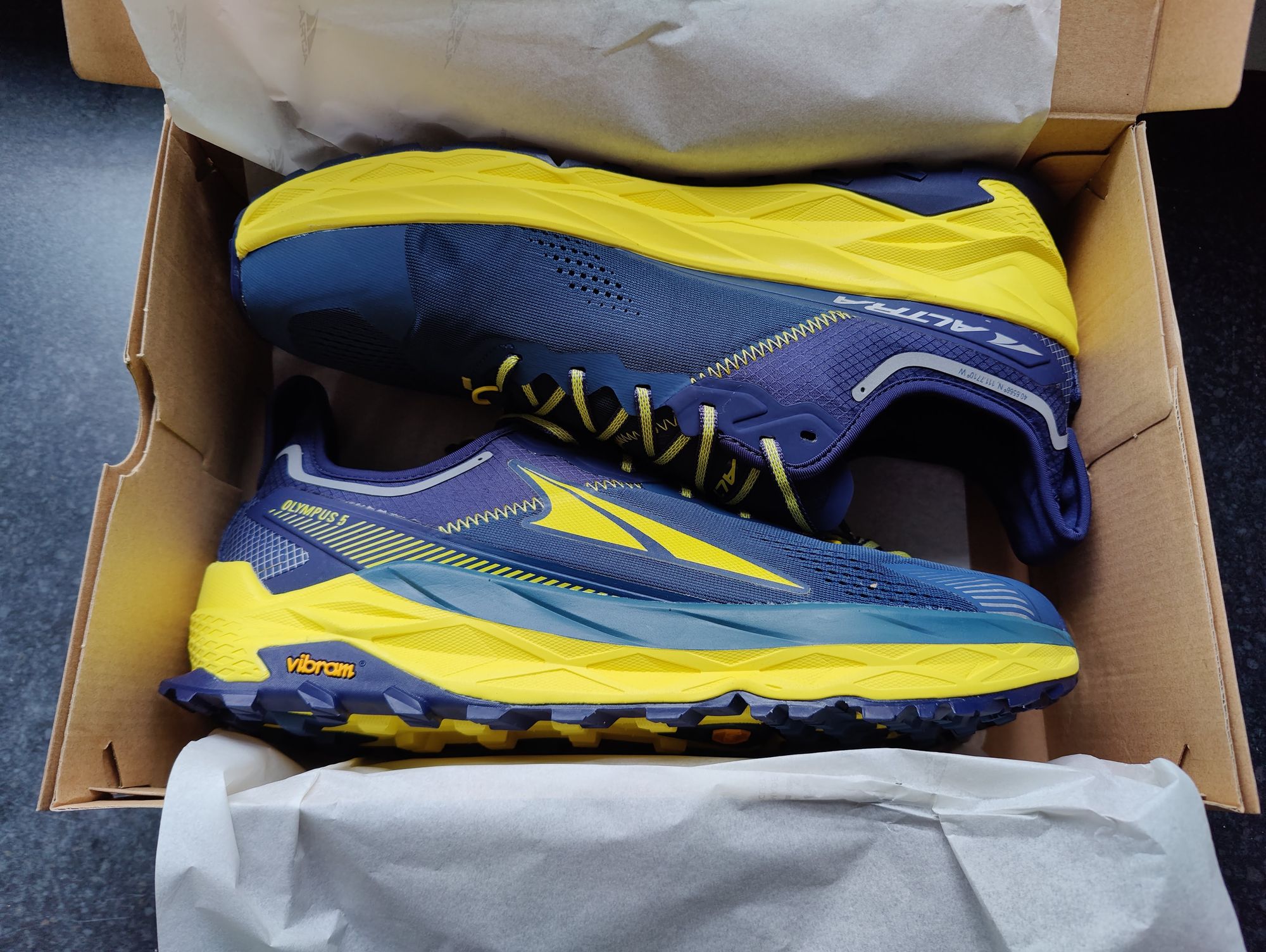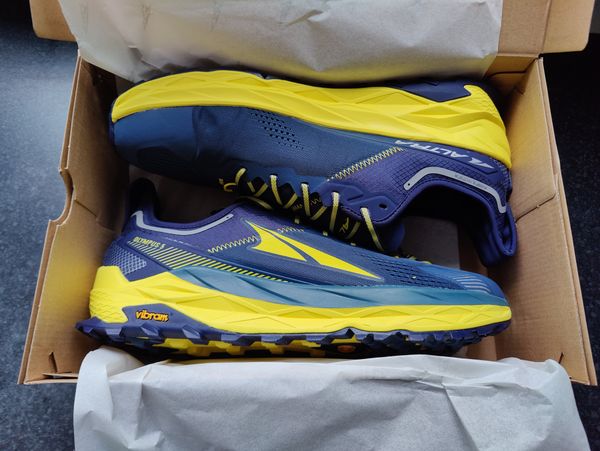 After trying out Hoka Speedgoats I missed the forgiving, wide toe box fit of the Altras, but absolutely loved the grip given by Vibram Megagrip compound.
Thankfully Altra do a shoe that's the best of both worlds here: the spacious comfy fit of a Lone Peak but with the better outsole of the Speedgoat: it's known as the Olympus 5.
These are Altras more ultra focused shoes: designed for going long on trails with lots of cushioning and protection around the foot.
Here's my early impressions after they arrived on my doorstep
Out of the Box Thoughts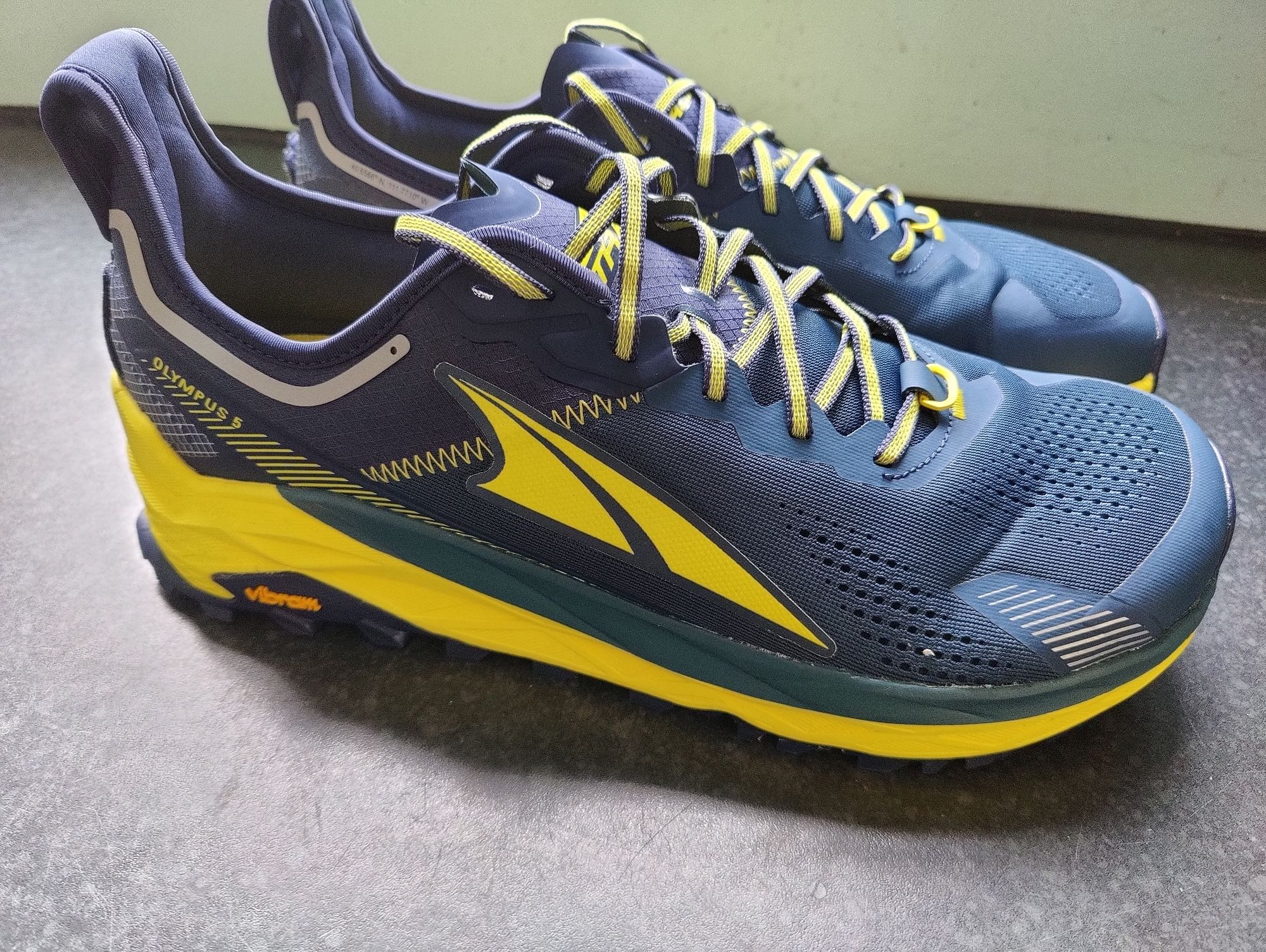 Wore them round the house for a bit to see how they feel:
Very plush: a lot of cushioning both underfoot and around it. You can feel that thick midsole and extra stack height
Lovely wide toe box just like the Lone Peaks and Torins
Much stiffer than other shoes I've tried: they have some structure in the heel and a lot of protection, along with a thick sole
Feel shorter than the Lone Peaks (most folks agree in the recent Lone Peaks you shouldn't size up as they come out big) worry about toe bashing (and this is the biggest size Altra do 😭)
Laces that come with them are very short: if you like to heel lock lace you'll need to get a longer pair
Heel cup feels loose, doesn't feel like it's gripping my sole
First Run Impressions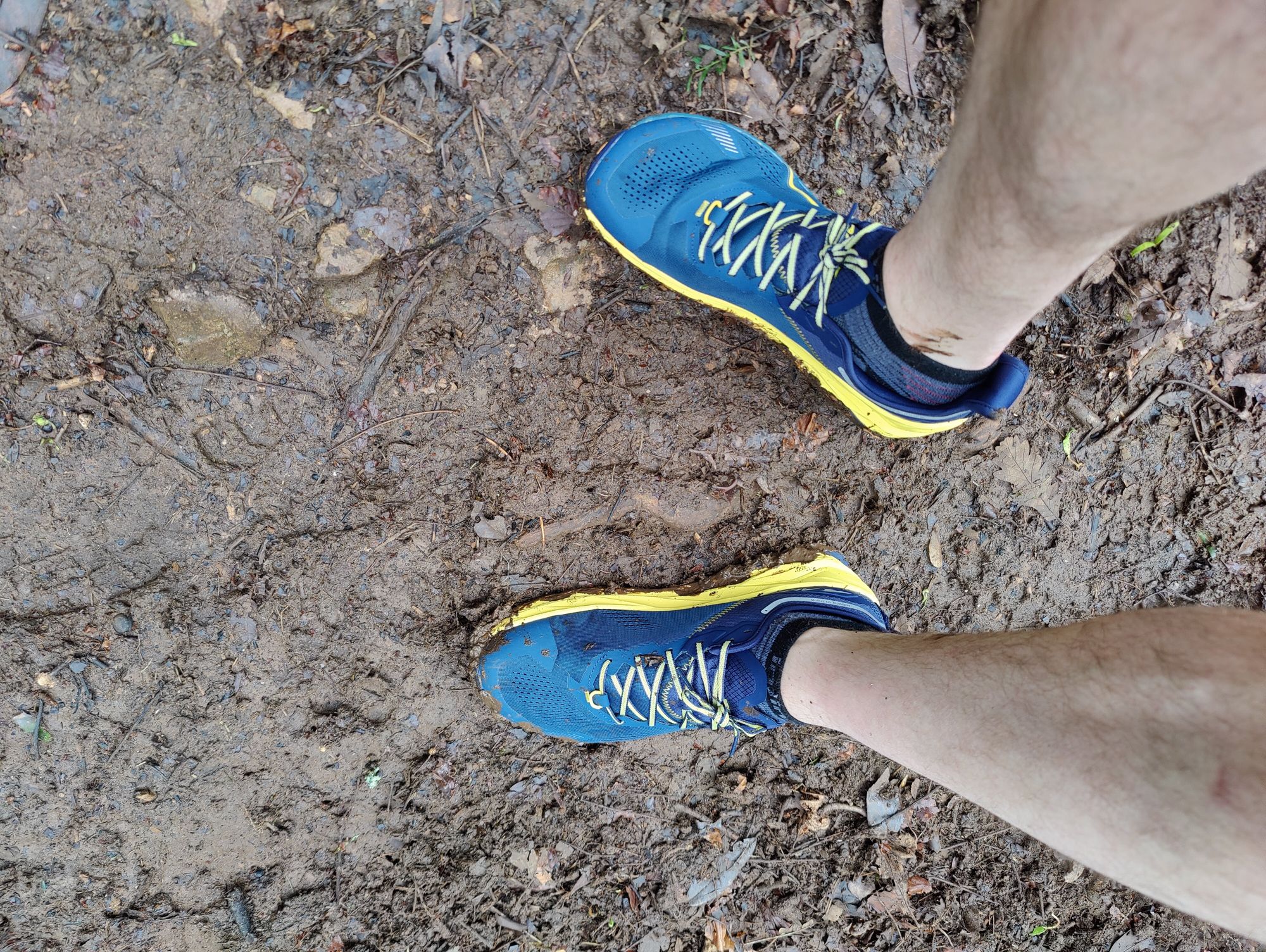 To give them as good a test as I could on a lunch break I took them for a quick 5k round the local trails. Thankfully with all the rainfall said trails were filled with gnarly wet mud alongside woodland tracks, some steep downhills and a bit of tarmac for good measure
Much better grip on wet mud than Maxtrac: the lugs are still only 4mm so they aren't bulletproof but I felt more confident on the slippier ground
Very plush and structured, feel stable and supportive, no doubt they'll go a long way and keep your foot comfy.
As a result though they are are stiff & heavy: this isn't a shoe for a fast 5k race!
Definitely come up standard size you'd get with most running shoes, so size up half a size if you can. Size feels comparable to Speedgoats and Torins, and smaller than Lone Peaks by a smidge
Due to this getting some toe bashing on downhills, and the upper was laced pretty well. Hoping I can lock it down better as they give a little with use
Heel feels loose but didn't cause me issues, we'll see on longer runs
Lots of protection around the forefoot on the upper, would worry less about hitting rocks with my toesies
Ultimately they feel like tanks; both in a good way (protective, structured, go long over anything) and in a bad way (unresponsive, stiff, heavy)
They are also the first shoe I've had in a while that feel like they need a little "breaking in" before they are a bit more accomodating.
Second Run Impressions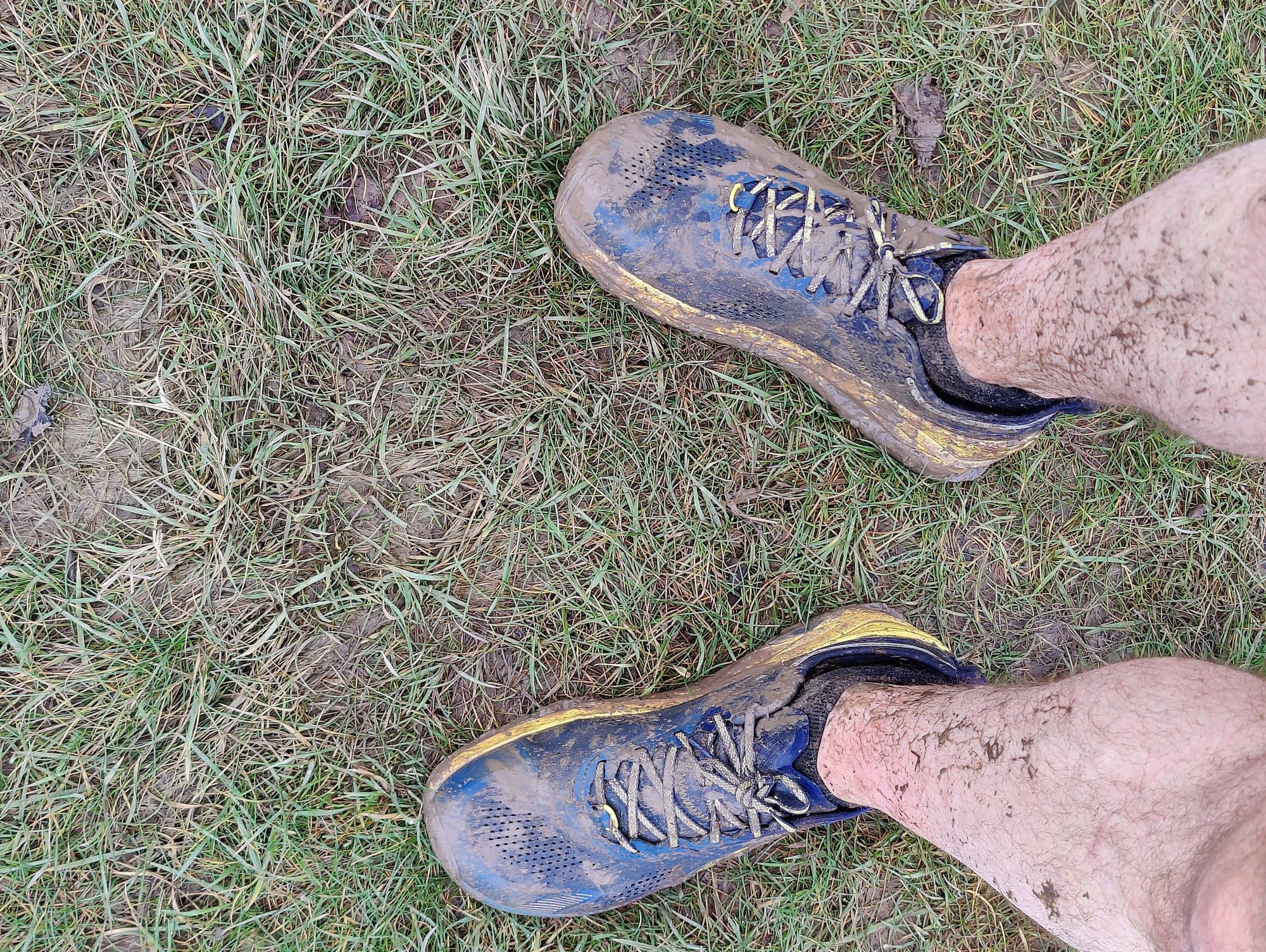 Took them out for a proper test along 10k of mud, steep climbs and descents before work along the Avon then up the gully.
Felt more comfortable today
Love Love LOVE the grip, most of the River Avon trails are bogs at the moment and these just ate them up no dramas
Less toe bashing (though need to heel strike on descents to stop that)
They do feel heavy, couldn't comfortably break into any speed in them. These will keep you slow and steady whether you like it or not
Pretty happy they are already caked in mud less than 24 hours since they arrived!
Next?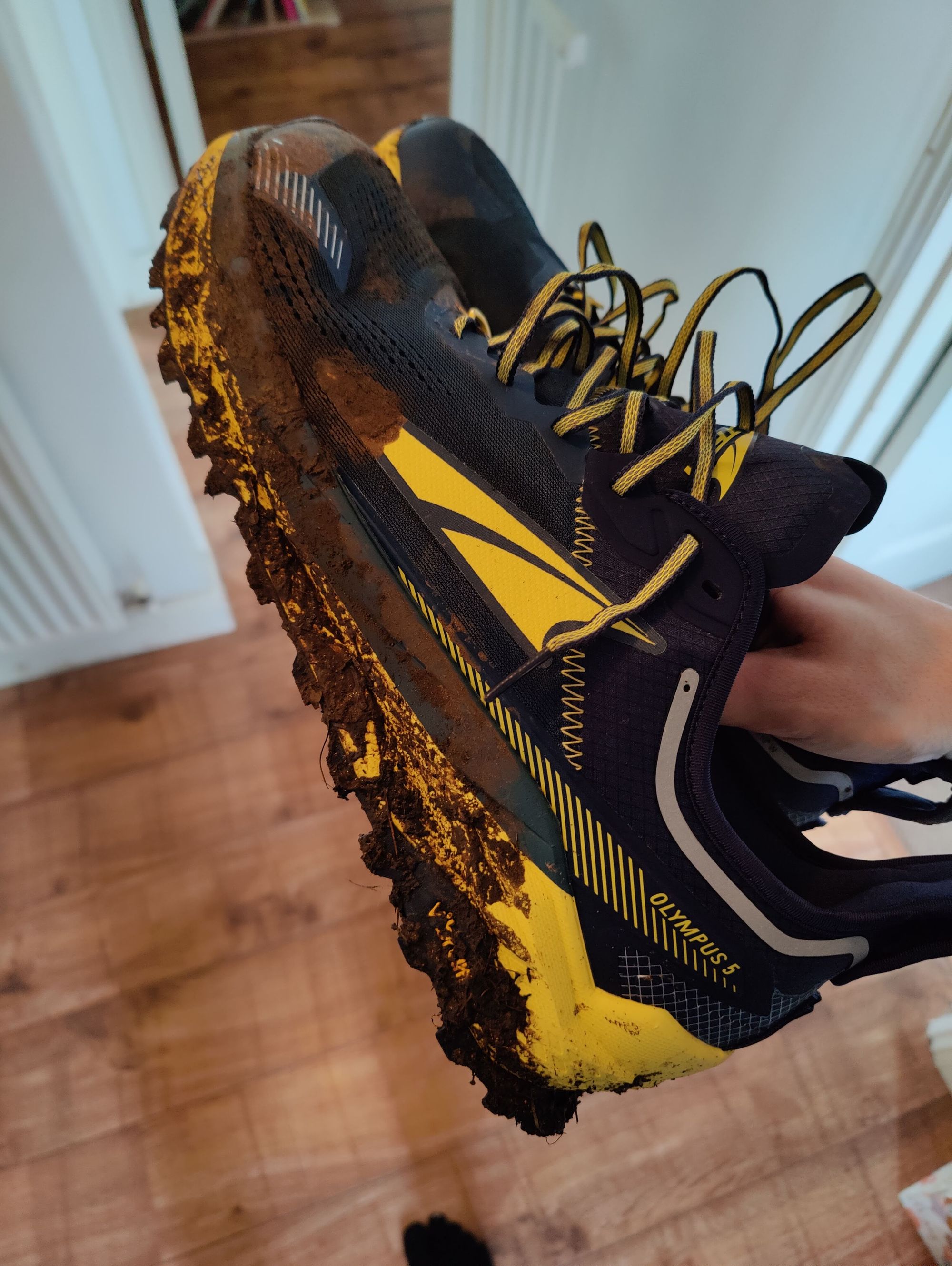 Next it's 15k of muddy Mendips for them on Saturday to see how they really feel! Looking forward to what they bring to the table.