Altra vs Hoka - The Trial
I'm sorry I ever doubted you Altra please take me back!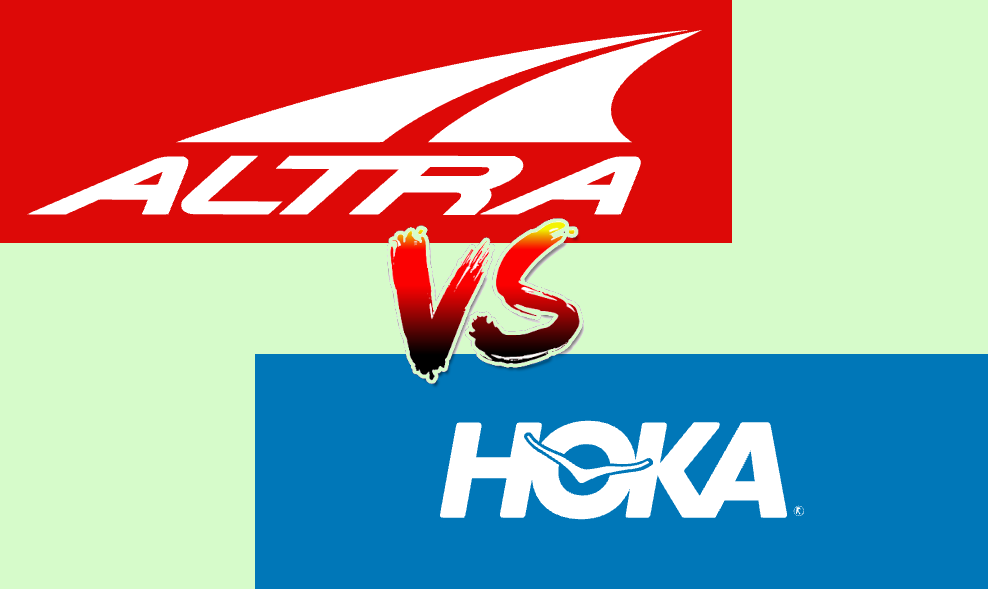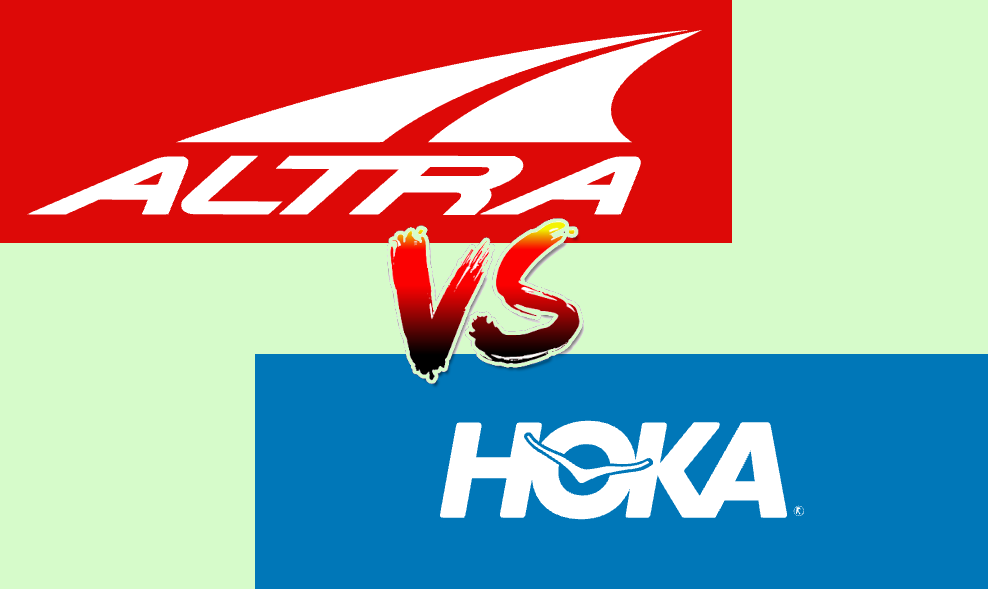 Since trying on my first pair back in 2020 I've been a huge fan of Altra shoes, specifically their Lone Peak series.  Every...single...ultra I've done has been in Lone Peaks, they've served me well and I swear by them.
However the grass is always greener, and a number of trail runners I know and have a great deal of respect for swear by Hoka Speedgoats (shout out to Rhods, Paul, Laura and Sean 🤘). I wanted to see what all the fuss was about.
So in January during a bit of an off-season I got myself some Hoka Speedgoat 5s (for trails) and Clifton 8s (for roads) in the sales and spent a month running exclusively in those.
How did it go?
Why Hokas?
Firstly as stated I know a few folks who absolutely love their Speedgoat series, specifically for ultra running too.
I'd heard good things about the cushioning and grip, and the reviews all looked positive.
Doing a bit of research what excited me most however was this: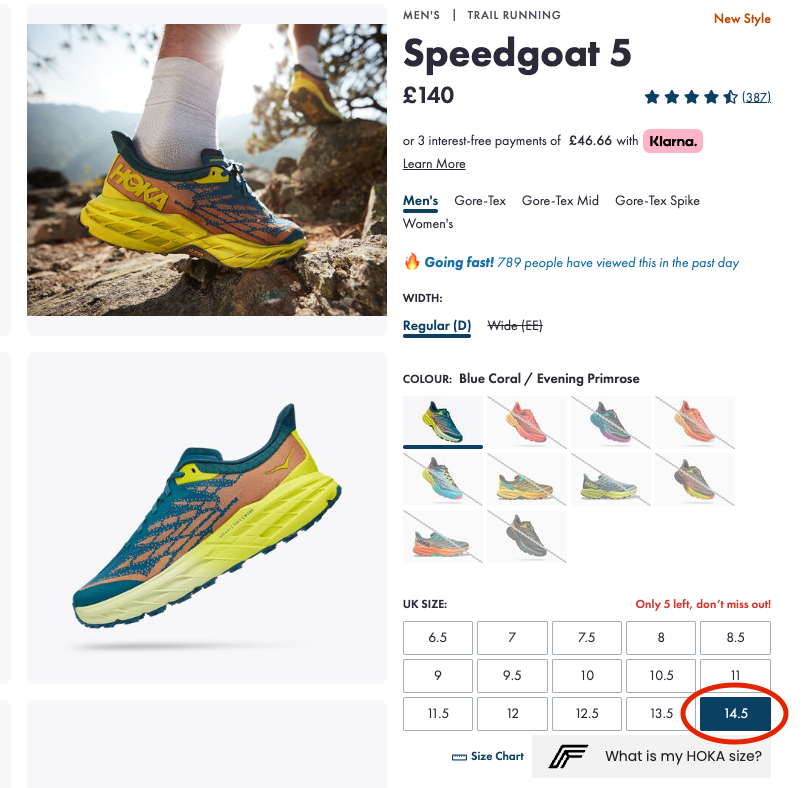 They sell size 14.5 shoes! 😍 Being that I have size 14 clown feet there are a lot of running shoes I simply can't get my size for, or that end up too small to be comfortable, so this got me especially eager to give them a go.
I've also seen some love from Hokas from Jimmy (Mafate Speed 4 review here) and watched Chase the Summit, a fellow Altra lifer, start having a go in them (Torrent 2 review here).
Finally, I've been having durability issues with Altras. They start feeling flat in the midsole earlier than I'd like and the grip on the outsole wears away too quickly, to the point where they'd not be a good pick for a technical trail.
Difference Between Altra and Hoka
The two companies have wildly different stances on how to make running shoes, in fact it's not a stretch to say they sit on opposite ends of a spectrum.
Altra believe that a lot of features in modern running shoes, such as arch support, excessive cushioning and heel to toe drops, can lead to poor running form. Their philosophy is to make shoes that work with your foots own natural range of motion rather than putting too much structure in the way.  To that end their shoes have no heel to toe drop (called zero drop), "just enough" cushioning, no structured arch support and a foot shaped spacious toe box to allow your foot to spread on impact.
I honestly think a lot of the reason I tend to stay injury free is due to following that philosophy, having come from a minimalist shoe background (I started in Merrell Trail Gloves). I would say Altra are basically minimalist shoes with more cushioning in the midsole.
Hoka sit in opposition to this, and produce maximalist shoes with a great deal of cushioning underfoot, larger stack height shoes designed for comfort over distance. When they first came out they were seen as almost ridiculous in the amount of underfoot padding, yet were quickly embraced by the ultra running crowd and are now a hugely popular brand.
They aren't complete opposites however: Hokas aren't zero drop but do tend to be very low drop (4mm for Speedgoats, 5mm for Cliftons), they are neutral shoes too with less structuring than other models and both brands started off in the ultra trail running world.
The Test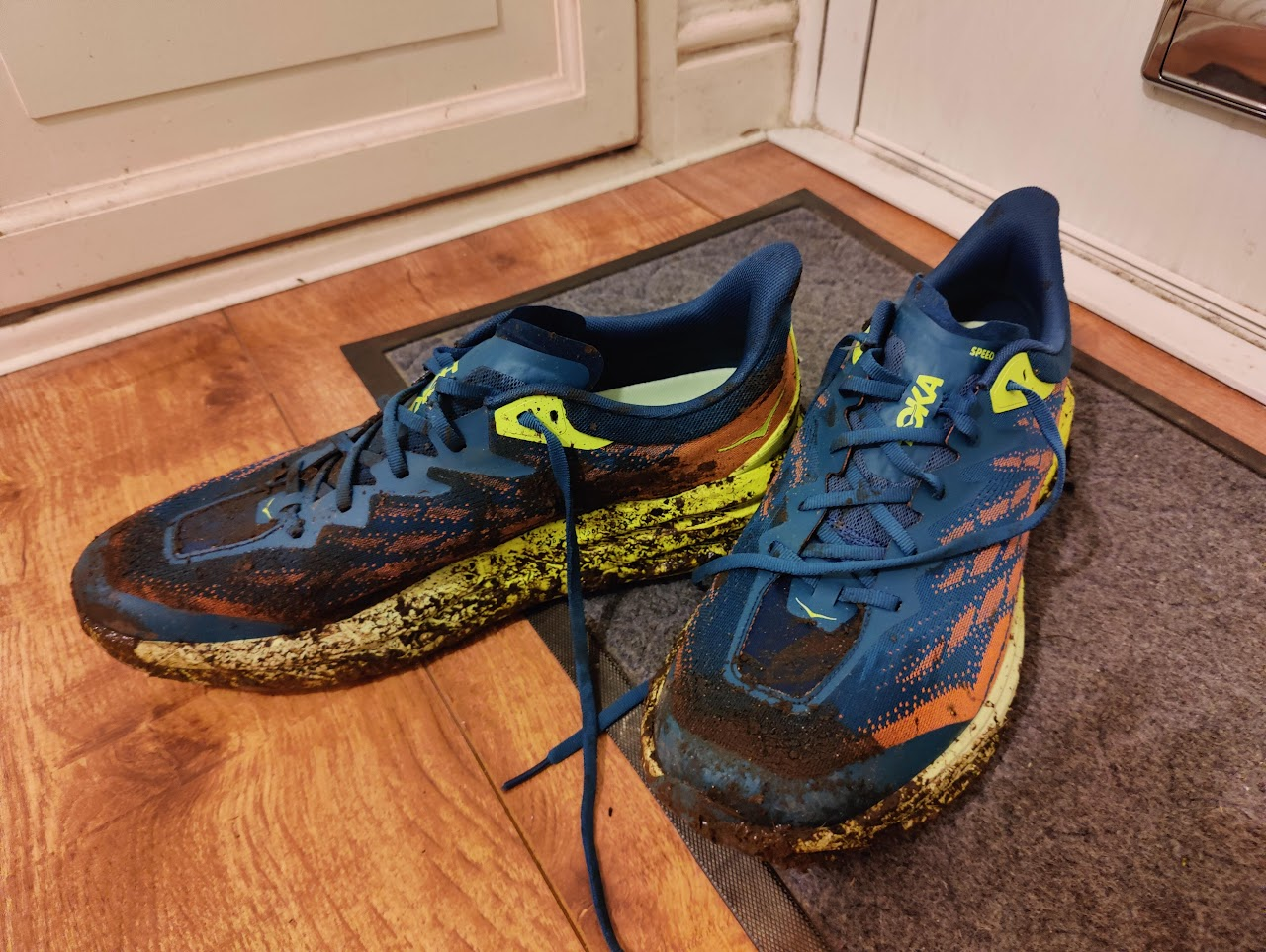 From early January through to mid February I would only wear Hoka shoes running: Cliftons for road work, Speedgoats for trails. I'd also wear them to the office and for hikes.
Towards the end I went back to the Altras for a few runs to compare the models. On the road I used Torins and for trails it was the old faithful Lone Peaks.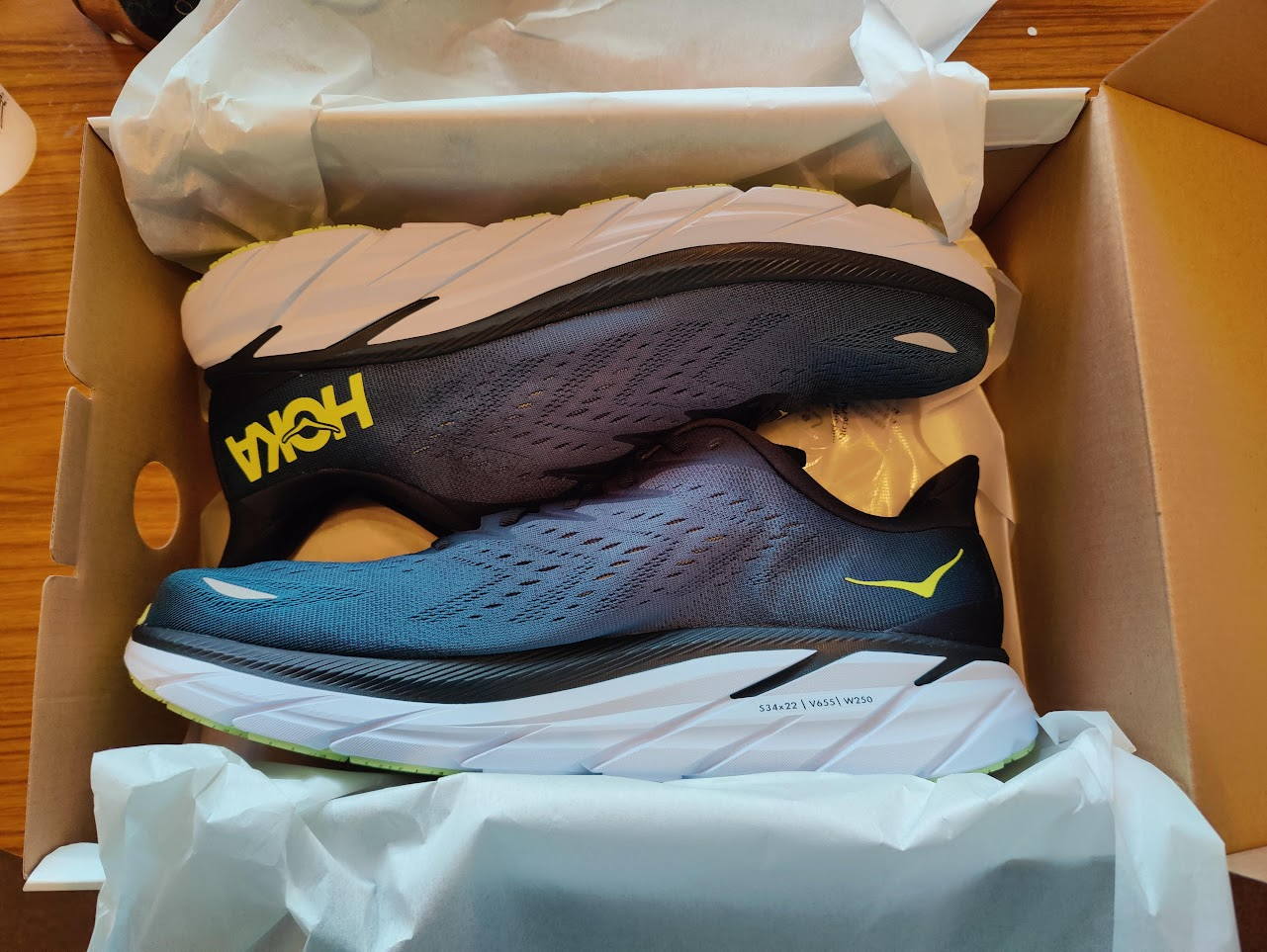 Notes:
In the Cliftons I ended up getting a 10k PB in the early weeks
Did a few halfs and a mixed surface marathon in the Speedgoats to test them over distance
Didn't get any long runs done in the Cliftons (tend to prefer trails)
Covered 153km in the Cliftons and 248km in the Speedgoats
What Went Well
For both types of Hoka there are 2 features that stand out: the cushioning and the bounciness. Comfort wise these shoes are to die for, they feel like running on pillows, especially the Cliftons, whilst when you want to go fast the shoes have this feeling of propulsion, like they are pushing you forward. I had a feeling of energy return when moving in them that was a joy.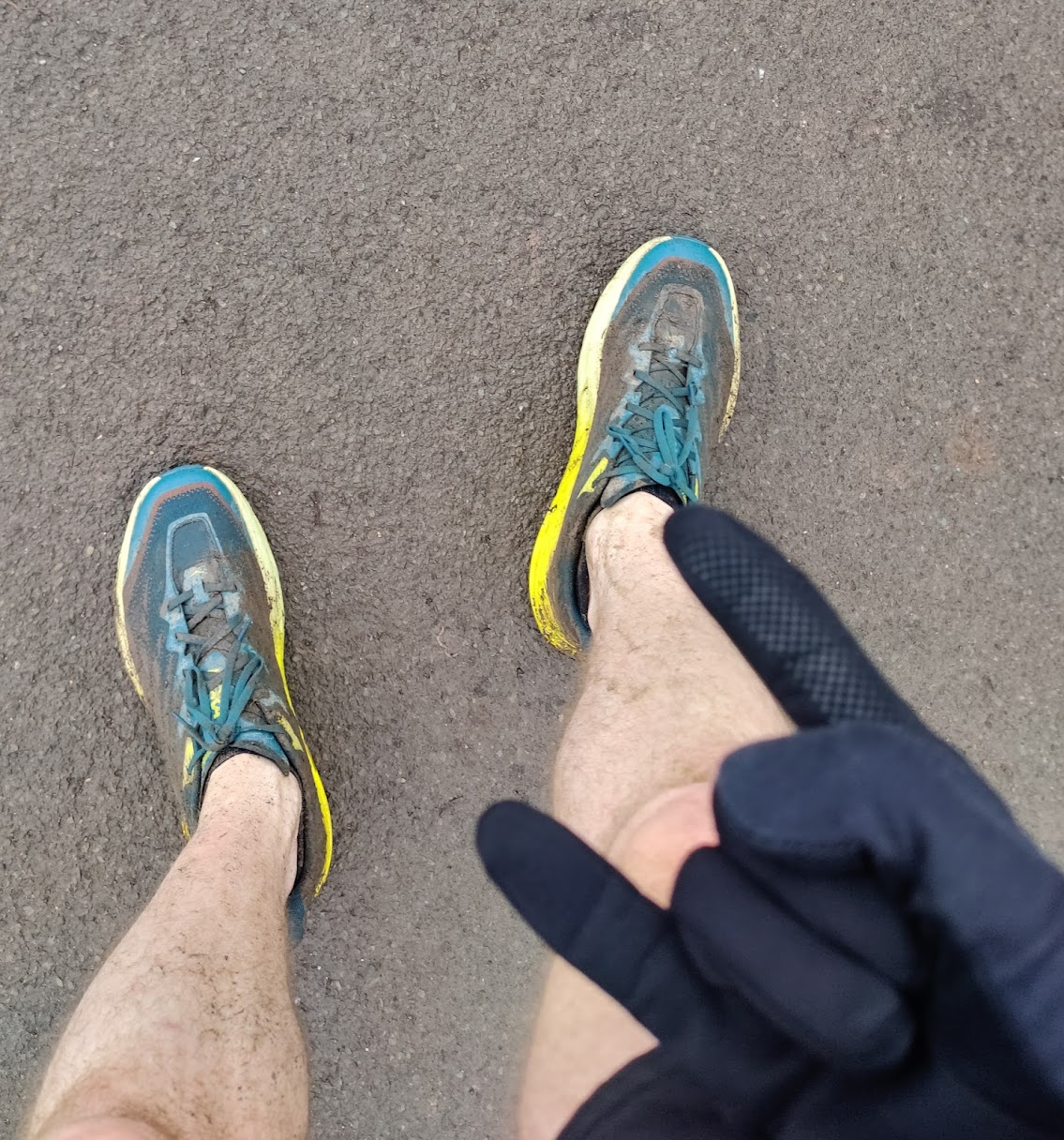 The grip on the Speedgoats was fantastic on trails too, there was one particularly hairy downhill over slippy mud where the soles felt like they were sticking to the ground, giving me more confidence to move faster. Having done that part before in Lone Peaks I can say for sure that I'd rather be wearing the Speedgoats there.
In the Cliftons I did a fair bit of walking round town and they are my go to everyday shoe now. Similarly in the Speedgoats I found them great as a hiking shoe too.
The material used in the upper is this stretchy fabric that has a lot of give to it. This helped alleviate any issues with fit as, even if there was some rubbing, the upper helped reduce the impact of that.
Finally, the Speedgoats felt, well, FUN! The bounciness and grip meant I felt like I was flying over trails with confidence, I had a smile on for more than a few stretches wearing them.
What Sucked
In both the Cliftons and Speedgoats, the front was much more narrow than I'm used to. I've been spoiled by Altra's wide roomy foot shaped toe box and being in these shoes made my feet feel constricted and uncomfortable.
Notably I have been getting rubbing on the outside of my big toes, this doesn't seem to be causing any real damage (yet) but I'm very aware of it on each step in the shoes, and think it would lead to issues on longer distances.
I also noticed more niggles in my legs after runs, much more fatigue than usual. I think this is likely down to being used to a completely zero drop and exercising muscles differently when using the Hokas over the Altras.
I'm struggling to get over how uncomfortable I find the toe box; I know this is likely going to be an issue specific to me in any brand that isn't Altra and maybe it's something that needs time.
Then I Put The Altras On Again
After a month of testing I did a half in the Altra Torins round town, following by a 10k in the Altra Lone Peaks a few days later.
My goodness the comfort I had forgotten.
Whilst the Hokas had the lovely plushy midsoles to keep your feet feeling fresh, that constricted toe box was causing me such grief during runs. Putting on the Altras felt like a breath of fresh air, my toes could wiggle and splay out, and it being a drop I was use to my legs felt more comfortable.
It's a right shame, as for me the grip on the Speedgoats is far superior and the cushioned midsole would be ideal for ultra runs.
What's Next?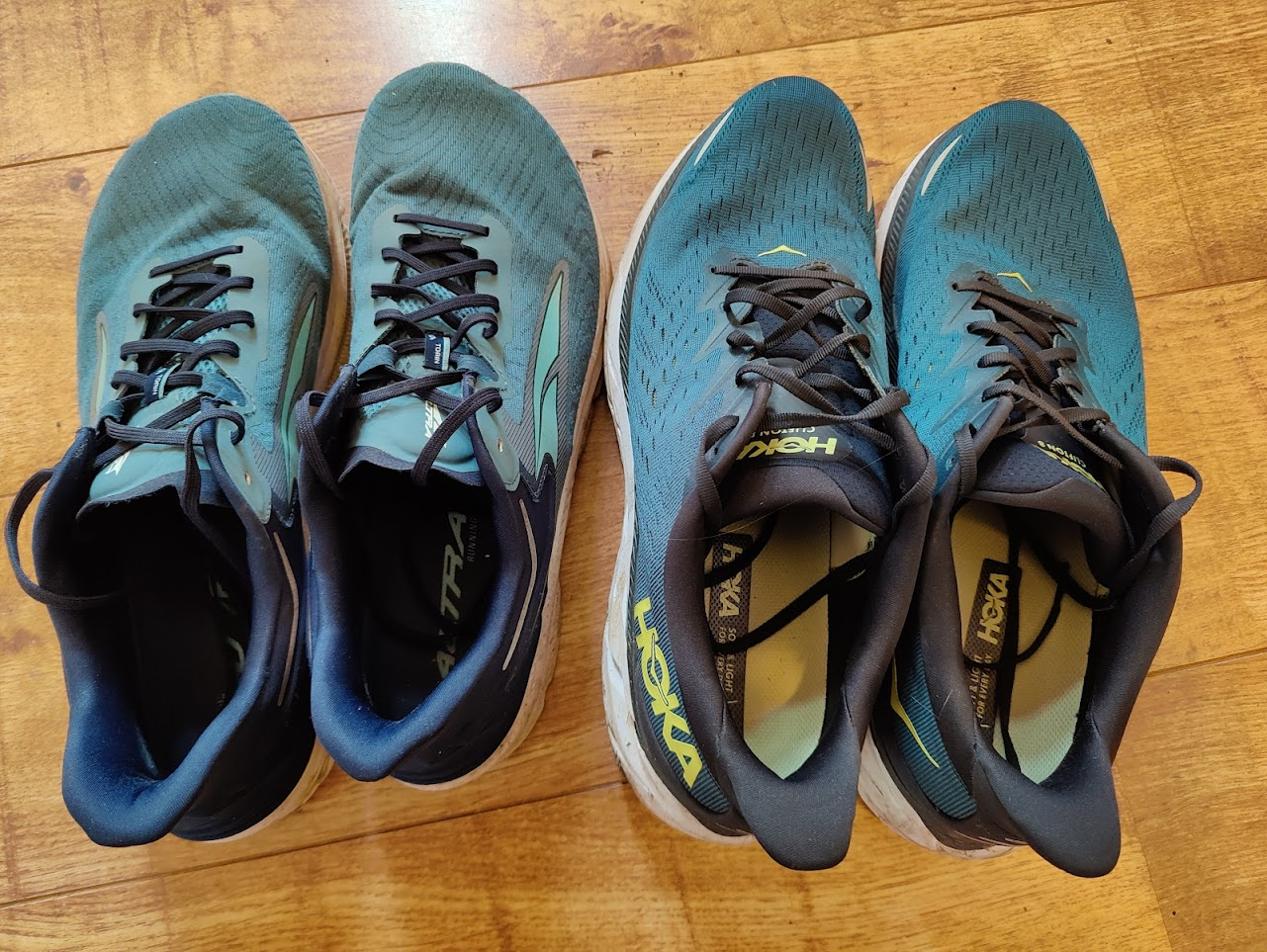 For roads: I'm leaning heavily on the Altra Torins. The Cliftons will make a good everyday shoe however the toe rubbing inside the toe box is too distracting and the Torins feel similar enough (extra cushioning, fast feel) that I'd rather have the extra space.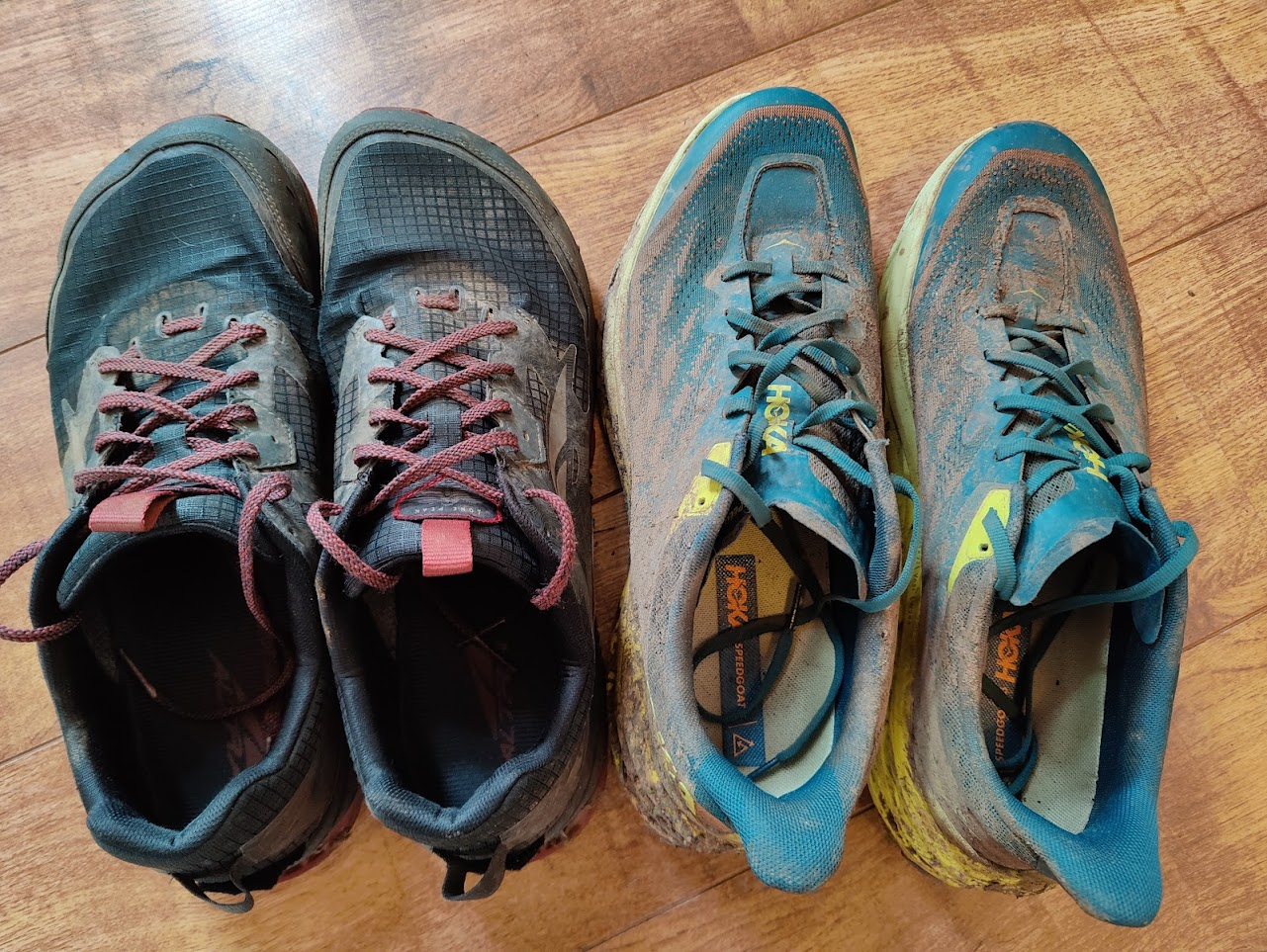 For trails it's a toughie, I really, REALLY want to love the Speedgoats, and at many times when running in them I did, however I don't think they can become my go to ultra shoes yet with the constricted front & leg aches.
For now I'm going to stick with the Altra Lone Peaks as my main ultra shoe, and keep using the Speedgoats for technical trails, maybe a few shorter races where that aggressive grip can really shine.
Update: 1 Month Later
Spent a week wearing Altras again for a mix of distances and surfaces. They felt like slippers, so much more comfortable, however also felt sketchy on mud and rocks. The Maxtrac outsole compound Altra use just isn't up to scratch when compared to the Vibram Megagrip Hoka use for the Speedgoats.
Returning to the Speedgoats after my toes healed up solidified my feelings: the grip was lovely, confidence boosting, but my toes rubbed fiercely and it was all I could think about mid run.
I've ordered some Altra Olympus 5s which look promising: they have the Altra fit I love so much, yet also sport a more "Hoka like" stack height and, most importantly, a Vibram Megagrip outsole 😍