Altra Lone Peak 7 Review After 600km
Does the newest version of my favourite trail shoe hold up?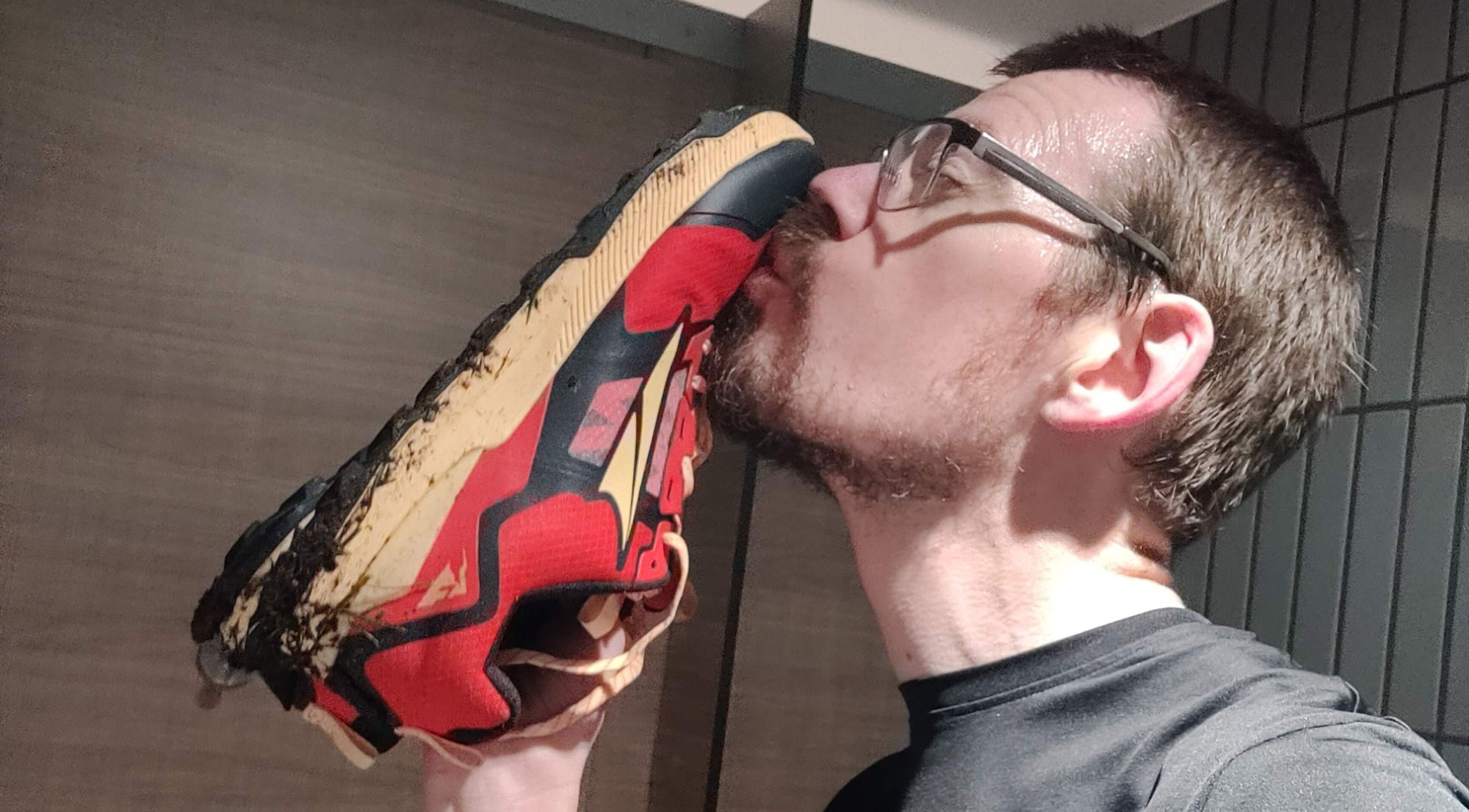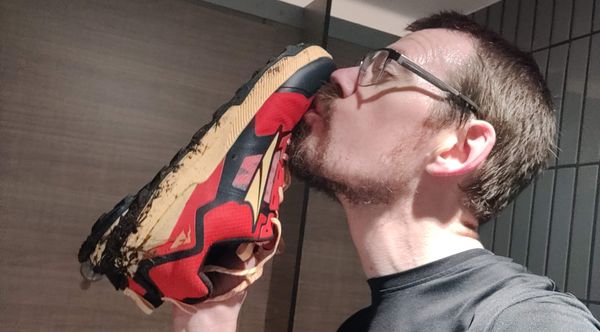 Context
I'll admit it: I'm an Altra fanboy. I've always ran in more minimalist zero drop style shoes as they've helped keep me injury free even over longer distances. When training for my first ultra I started wearing the Altra Lone Peak 4.5s and ended up wearing one version or another of that shoe for every ultra until this year.
Recently I've dabbled in Hoka Speedgoats and, whilst I've enjoyed the cushioned bounciness of them, I've been running in wide toe box, zero drop shoes long enough that I struggled to adapt. I did give them a proper go for the Radyr Trail Marathon and VOGUM ultra; ended up swearing off them completed after the latter.
Now I'm back trying out the latest Altra Lone Peak 7s and, honestly, after slipping them on I don't know why I'd ever looked elsewhere.
Of course no shoe is perfect, so let's dive into what this version is like to run in.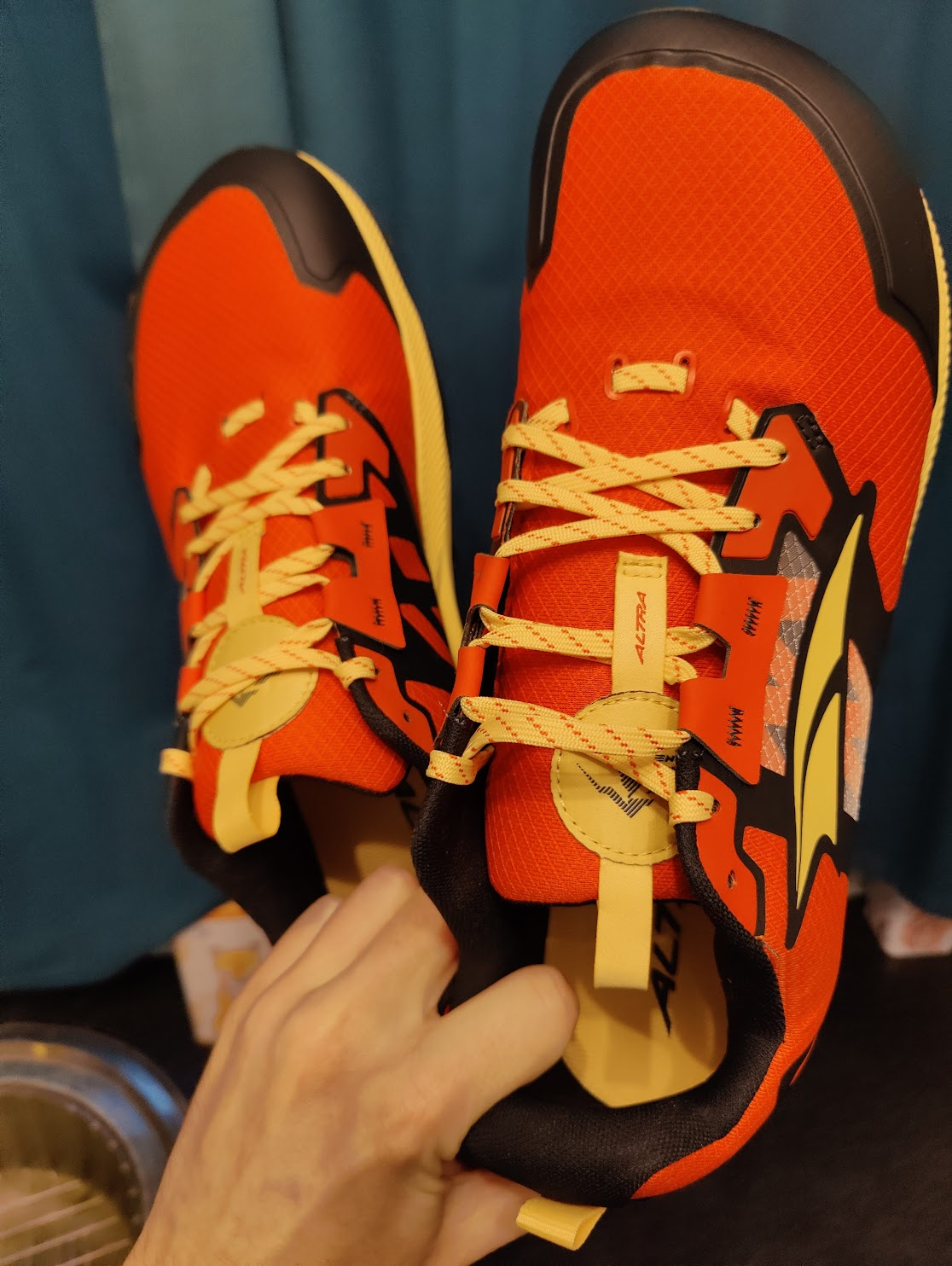 Test Conditions
Total distance at the time of writing is 627 km (389 miles). That's a mixture of trail runs, road runs and hiking, along with a good few days wearing them round the office. They are generally my daily trainer unless I know I'm sticking to roads.
In terms of longer efforts this particular pair has done a 55k hilly ultra along with a 30k trail run round the Black Mountains. I also have a fresh pair I saved for the Cotswold Way 100k that took the whole thing in stride.
Features
For those unfamiliar with the Lone Peak family of shoes, here's a general breakdown of their features:
Zero drop - which means your heel is as far off the ground as your forefoot. This gives a more stable platform and, in my experience, has helped reduce injuries for me (encourages a midfoot strike, reduces knee stressors, creates a more natural running form)
25mm stack height (on the lower end compared to a lot of shoes) - gives lots of ground feel underfoot, but the lower cushioning does take getting used to and is quite minimal for longer distances
Outsole has 4mm lug depth and uses the Maxtrac compound, it's has an aggressive lug pattern but the more shallow lug depth means it won't be as effective in mud
Rock plate embedded into the shoe to prevent sharp stones jabbing into your feet
Midsole is the Ego compound - a big improvement on their earlier models where it feels comfy and bouncy for much longer into its lifetime. Altra's used to be known for feeling "cardboard-like" underfoot after 50 miles of use so this is a welcome change
Upper mesh with welded overlays that feel more durable than previous iterations whilst still being breathable
Wide toe box - Altra is known for giving you lots of space at the front for your toes to spread out and wiggle. Once used to it boy is it hard to go back, it's so comfy, especially as your feet swell on long days out
Changes Since v6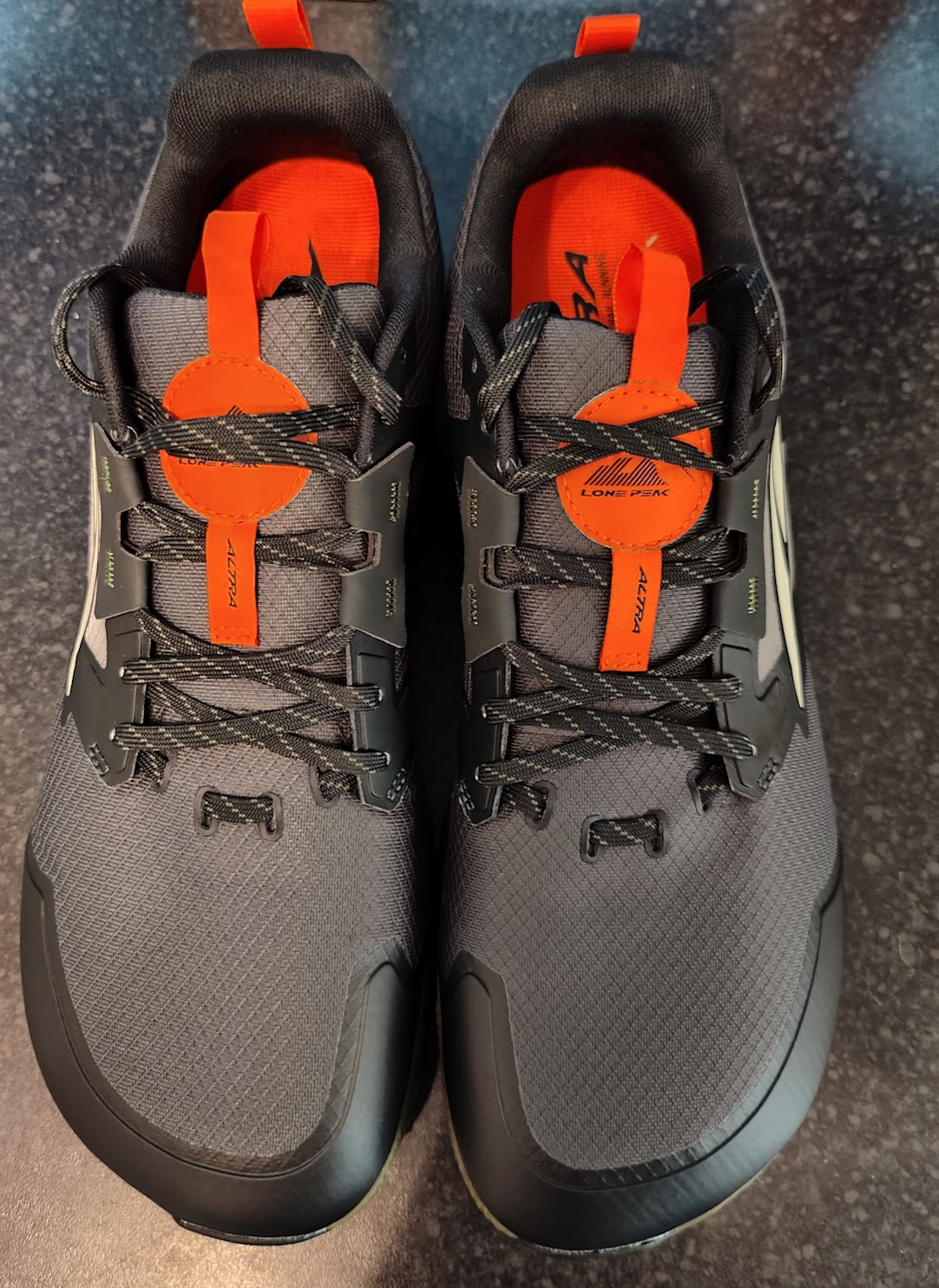 Most noticeably the upper has been completely redesigned with different material, lacing eyelets and overlays. Gone are the drainage holes at the front (though the shoe seems to drain of water just as well as before, likely the thin mesh upper). Instead we have this durable feeling yet very forgiving material that's more akin to a soft road shoe upper.
The lacing now uses a combination of reinforced eyelets and 2 pairs of these fabric looking eyelets in the middle. I am not a fan.
There is much more padding in general round the shoe, giving it a more plush feel, notably in the heel cup where it is more substantial than on the 6.
The tongue is more padded too, notably with an extra patch where the top of the laces lie over your tendons, reducing the chance of damage.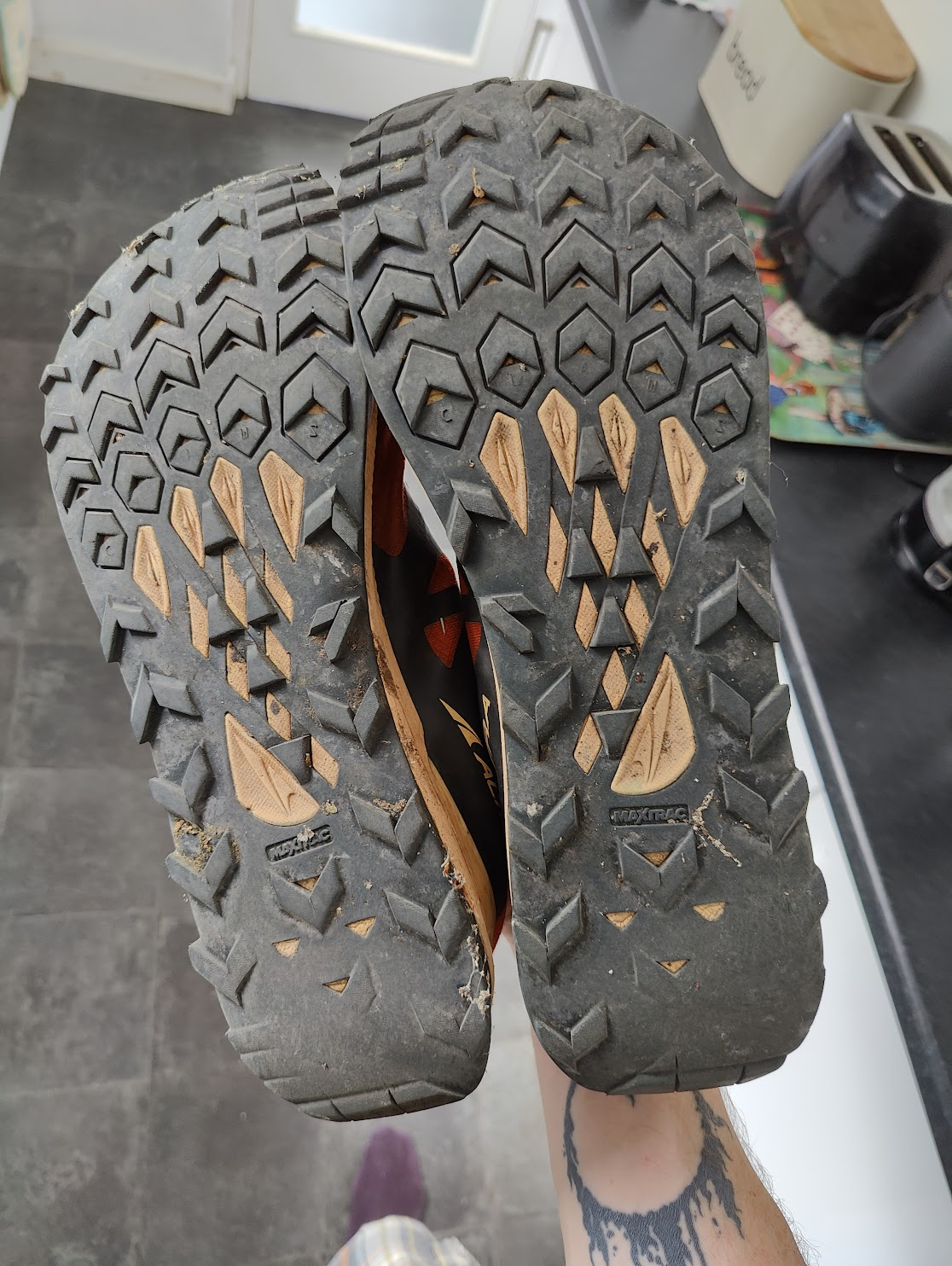 Grip wise they have redesigned the lugs to have better coverage and be more aggressive in general. Altra claim these are more durable and stickier than the previous iteration too.
It keeps the same Ego midsole (thank goodness) and general shape of the shoe.
Fit
Altra sizing is a bit all over the place: all my Altras are UK size 14; I own a pair of Olympus that are too small, some Torins that are just about ok (bit small but you can get away with it for road stuff) and Lone Peaks which feel a whole size bigger than the others.
Lone Peaks come up around 1/2 to a full size bigger than your true size, the general recommendation is to go with your normal walking shoe size, or even 1/2 a size down. Definitely one to try in the shops if you can.
For me and my clown feet this extra space is perfect, as I tend to struggle finding shoes with that extra wiggle room for long trail runs where your toes may get bashed.
In terms of the general fit I say the Lone Peaks feel like putting on cosy slippers. They aren't an aggressive, race ready locked down feeling shoe, you definitely feel a bit of sloppiness in them, but they sure are comfy.
All I want during an ultra is a pair of shoes I feel like I can run in forever. They don't have to be fast, just comfy, with a good grip and ideally a bit of bounce. These are them.
What I Loved
The grip has been vastly improved from the LP 6; much better lug pattern and they do feel grippier in the wet. Still, they are no Vibram Megagrip and I do tend to be cautious in muddier, slippy conditions when wearing them
That Ego midsole is still a winner: it gives a bouncy feeling that retains the ground feel whilst staying comfortable much longer than the old midsole compound from earlier models
Slipper like comfort, these feel plushier than the previous iteration, with a thicker heel cup and general cosy vibe. Lovely
Rock plate, good underfoot protection, it's always been a staple of the range
Upper durability is much better than the 6s: the mesh and overlays are intact without any fraying or tears, whereas on the 6s both my pairs had holes along where the toes bend by half their expected lifespan
General durability: I've covered over 600km and they still feel pretty good. Midsole is starting to moan a little bit but plenty of easy running life left in them
The design; I think they look cool as heck
What I Didn't Love
The Maxtrac outsole still wears quickly under the heel, even with that new lug pattern, think it would cause some slippage in wetter conditions now it's worn down
Not sure what they were going for with the new reinforced fabric eyelets in the middle of the shoe, but I find they make it harder to get a good even lock down across the midfoot. Tends to lead to being too loose or pinching too much as it's harder to adjust the laces
No real toe protection, the upper is much softer now so you'll know about it if you stub your toe
The laces could do with being a bit longer and a bit grippier, it's a shame as the laces on the 6s were great quality that had a good hold when tied
No real "oomph" to them; they don't feel like they propel you forward or would do well in a fast race. Not the most exciting to run in
Overall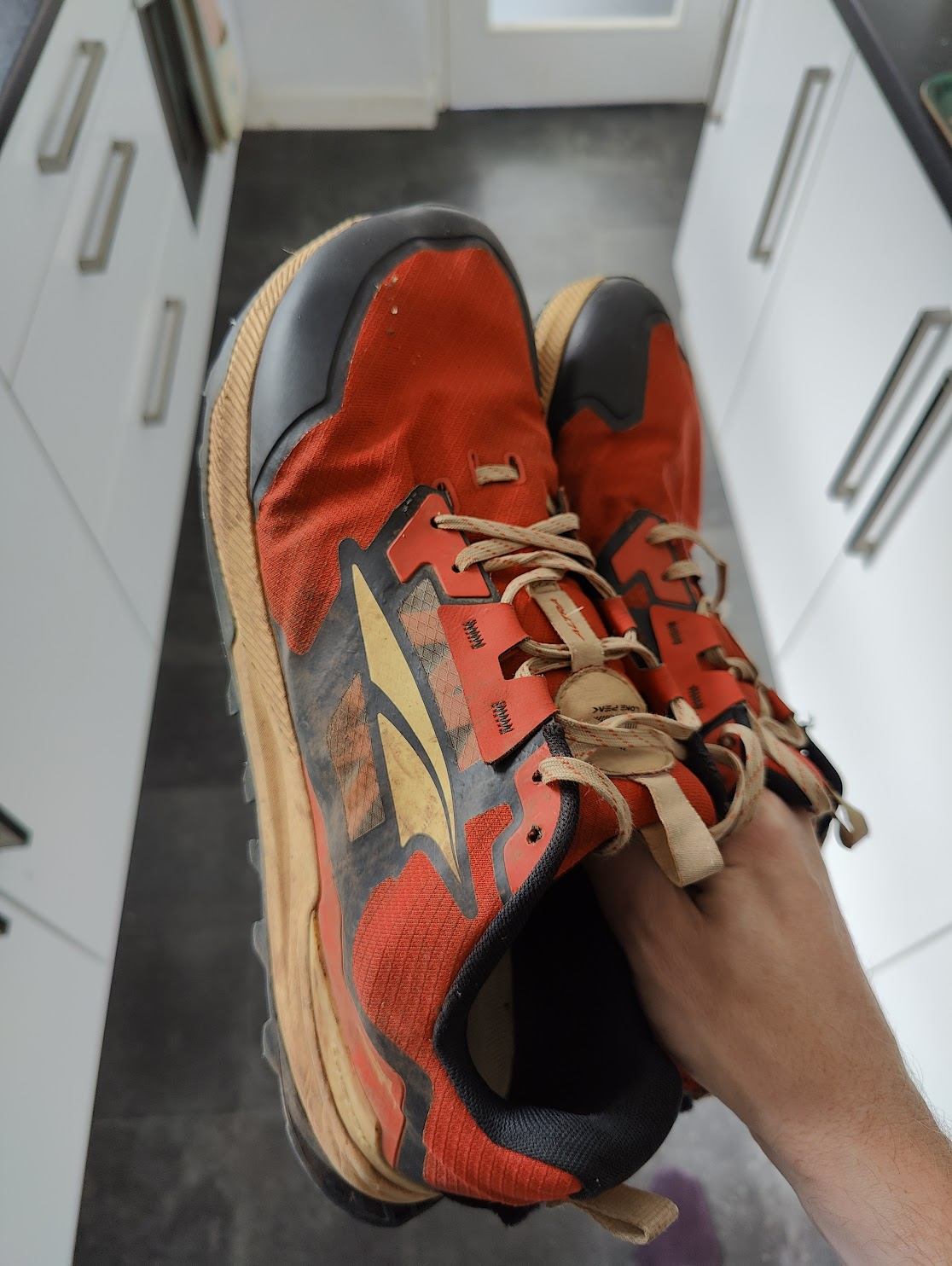 The best way I can describe Lone Peaks is they are trusty steeds, workhorses. They won't blow your mind with a springy midsole, speed or cushion, but they stay comfy, hour after hour, and I recover faster after wearing these than any other shoe.
Wearing the Speedgoats during the VOGUM (64k) I had constant problems: laces too loose, toes bashing, laces too tight, pain across my foot, ankles hurting, jelly legs. The recovery from that was much longer as my muscles felt strained.
Meanwhile after the Cotswold Way 100K I had not a single blister, my legs felt, well tired, but not broken by any stretch, and I came away without any of the tendon issues I've previously experienced.
Going forward the Altra Lone Peaks 7s remain my go to trail shoe for long runs; heck I've got 3 pairs of the things now to burn through over the coming year.