1,000 Mile Fusion Double Layer Socks - First Impressions
Thoughts on the double layer socks after one hard days slog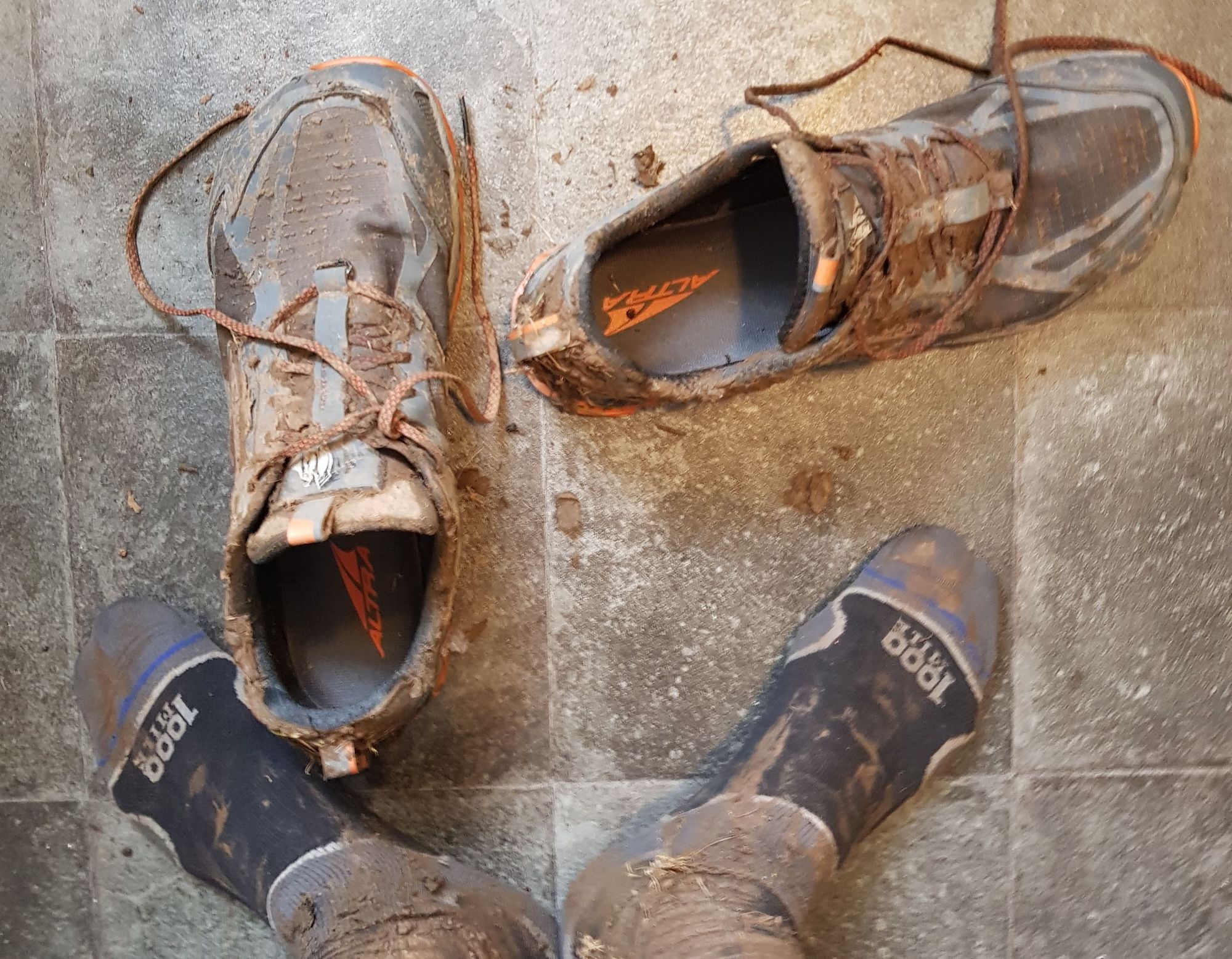 The first proper trail running socks I wore were the 1,000 Mile Trail Socks, which were cosy but didn't have the longevity I was after.
Recently I've been told that the likely reason for the damage is not pruning my toe nails properly, so I thought I'd give the company another go with the double layer socks.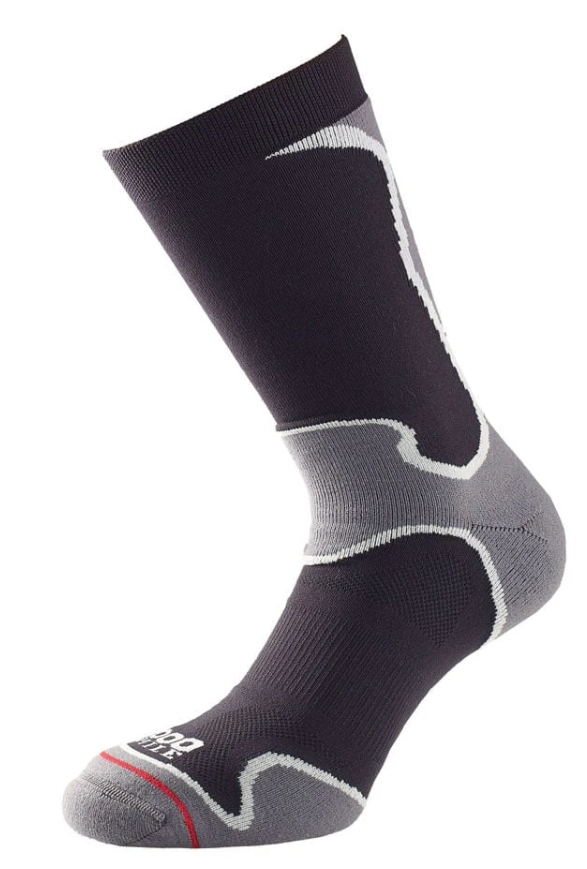 One Hard Testing Session
To set the context for these first impressions, the trails they were tested on looked like this: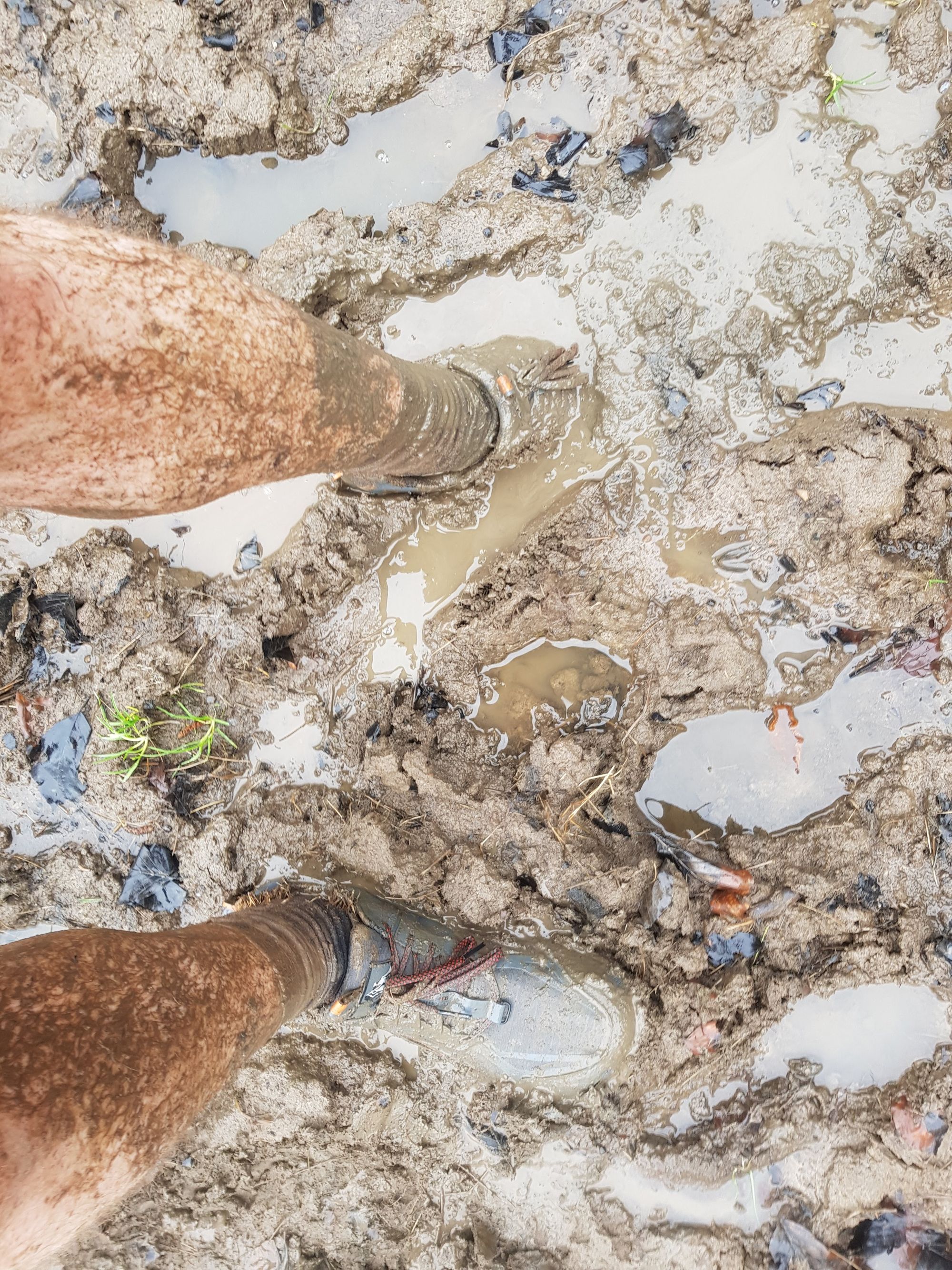 And afterwards the old legs looked like this: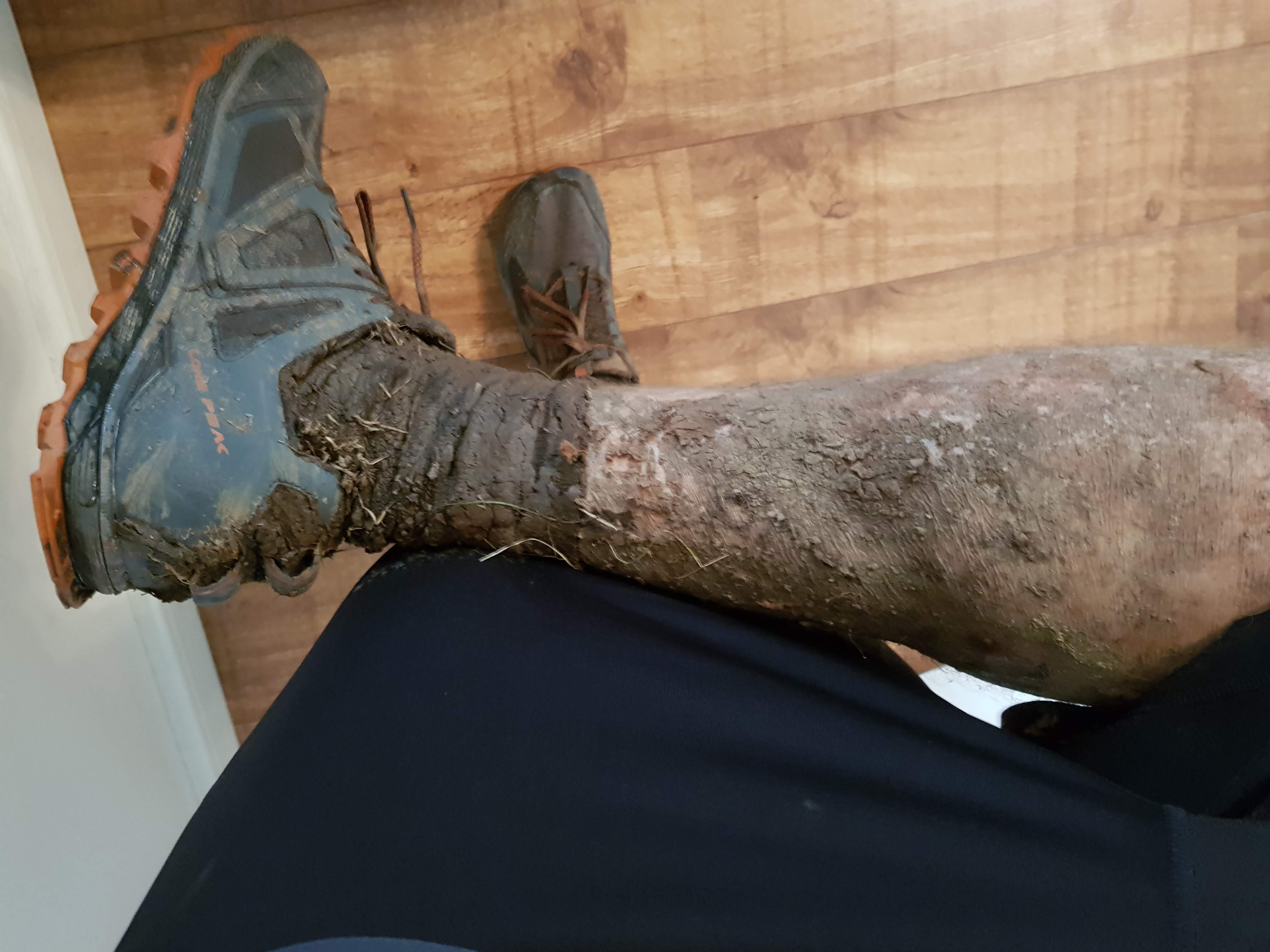 They were tested on the 3 Peaks route around the Mendips, a trail run through woods, fields and rocky tracks following weeks of rainfall that made the whole track sodden.  Honestly it was practically trench foot conditions, and as the 3 Peaks route is 27km of rough going, the socks spent a solid 3 hours practically underwater.
Through all that, I was pleasantly surprised with how well the socks held up. Hours later my feet felt great, the water wicked away nicely and I had no blisters.
The Fusion socks have 2 layers, an inner layer that reduces friction on your foot, then an outer layer that is padded for comfort. As with all 1,000 Mile socks they have extra padding along the ankle and ball of the foot which helps with longer runs.
On the foot they were comfortable, and despite being padded and double layered didn't feel bulky or cause issues inside the shoe. The socks ended up caked in mud and covered in barbs from ... well from somewhere, not quite sure when that happened, and washed out nicely. When pulling the barbs I was worried they'd leave holes but all's good.
Definitely looking forward to continuing to test them out on the long runs.