1,000 Miles Trail Sock Review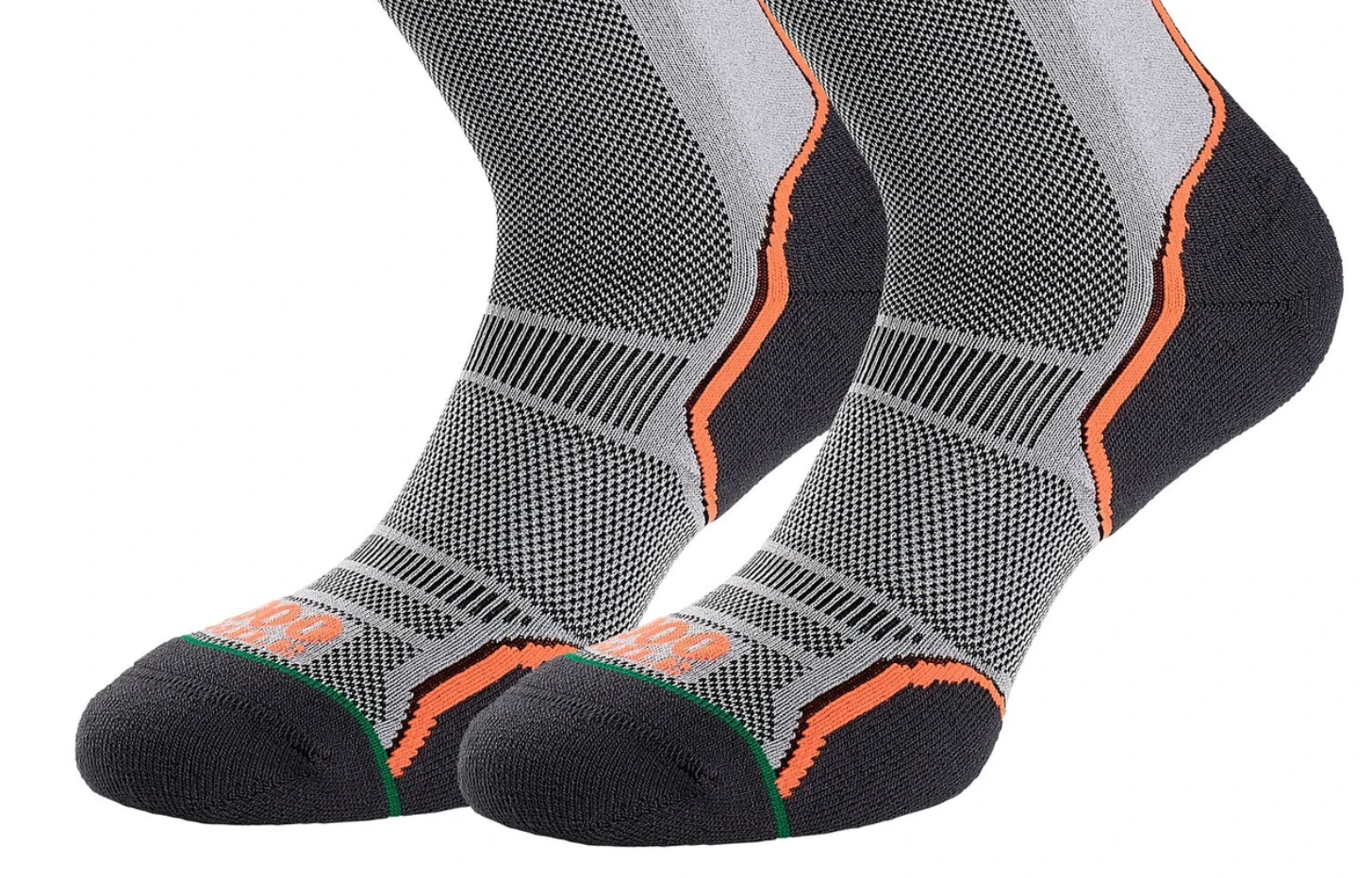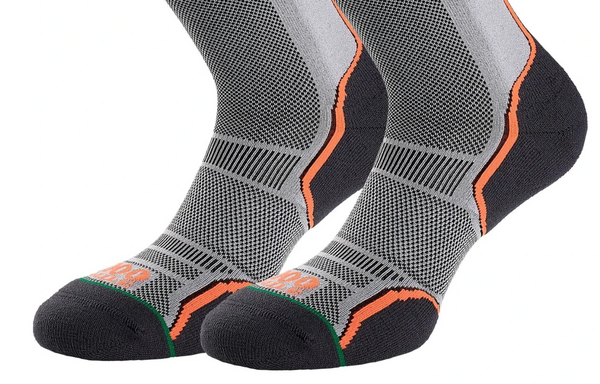 Update 27th Jan 2021: Unfortunately I've now had to throw all 4 pairs brought in November 2020 as each one developed a hole over the big toe 😢
As the winter months crept in my usual summery Under Armour socks were starting to suffer with the cold and wet, leading me to buy my first proper set of trail running socks, opting for the 1,000 Mile Trail Socks as a first go. Here's a review after a good few 100 clicks in them.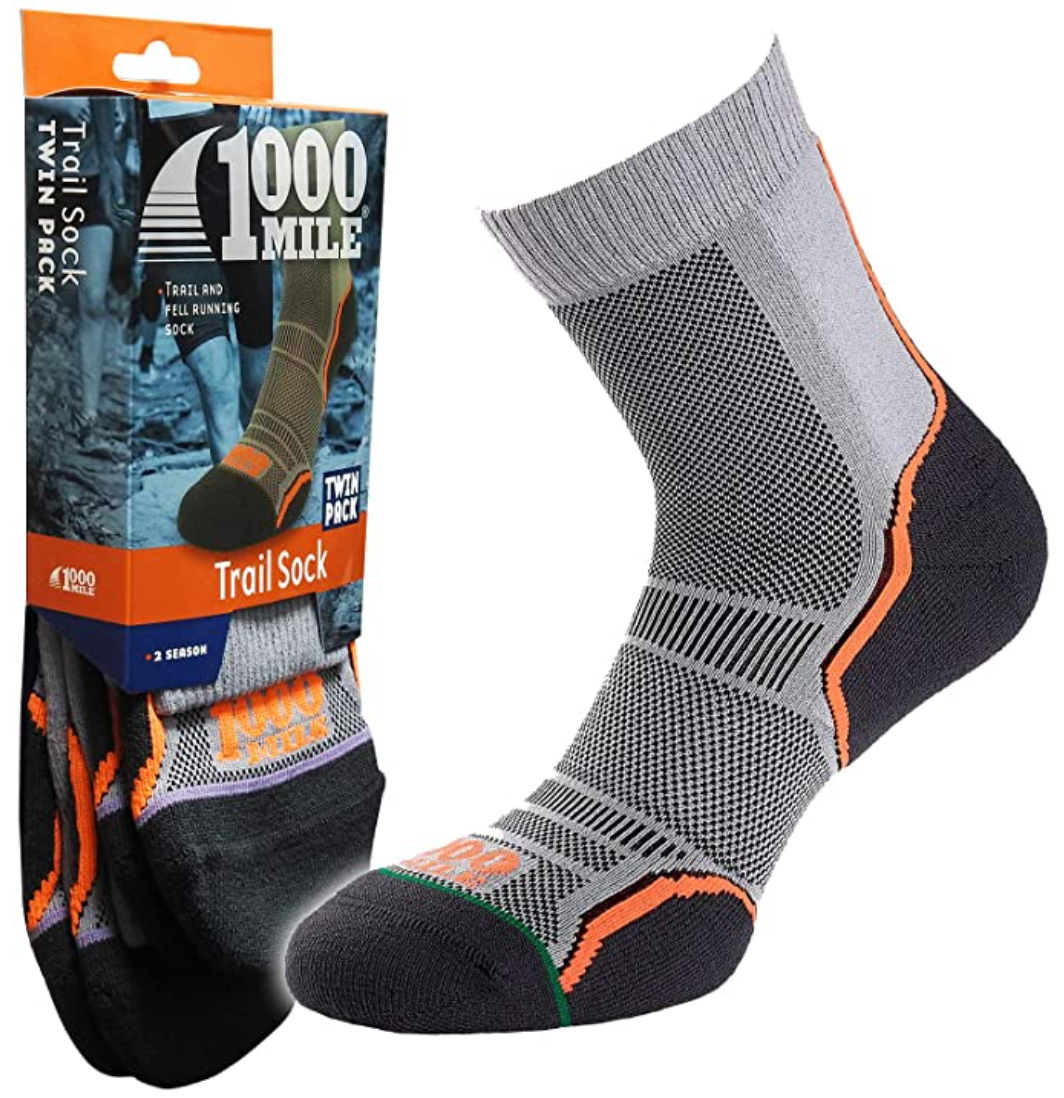 Toasty
First up on the positive side; these socks really are perfect for trail running over wetter, colder terrain, I'm not sure how I survived without them up to this point.
The wrap your foot tightly in a compression style and have specific padding along the toes, forefoot, heel and achilles to reduce pressure on those zones, whilst leaving the rest of the sock thinner to avoid bulk.
It's important to line them up correctly on your toes and hell when putting them on so the padded regions are placed right, which can be a faff initially but is well worth it for the support they provide.
When out on a run they do their job nicely; I've splashed through deep puddles, felt the water seep into the shoes, then magically found my feet feeling dry after a few short moments as the socks absorb and wick away the water. In my previous socks, if your foot gets wet, well it stays wet for the rest of that run.
They are perfect down to about 3c, when reaching 0c my feet did start to feel colder, but not to the degree where it impacted the run, so toasty all round.
Holey
So now for the disappointing side of things. If your company is branded "1,000 Miles" that tends to come with an expectation that your products are long lasting, especially at £12.99 for 2 pairs.
I brought these at the end of November, ~6 weeks ago, and calculated that across 4 pairs I've ran ~380km (so ~95km per pair). Now the wear isn't necessarily even, I do tend to wash my clothes then take from the drying rack, one or two pairs may have gotten more use than the others, so let's be generous at ~190km on a harder done by pair.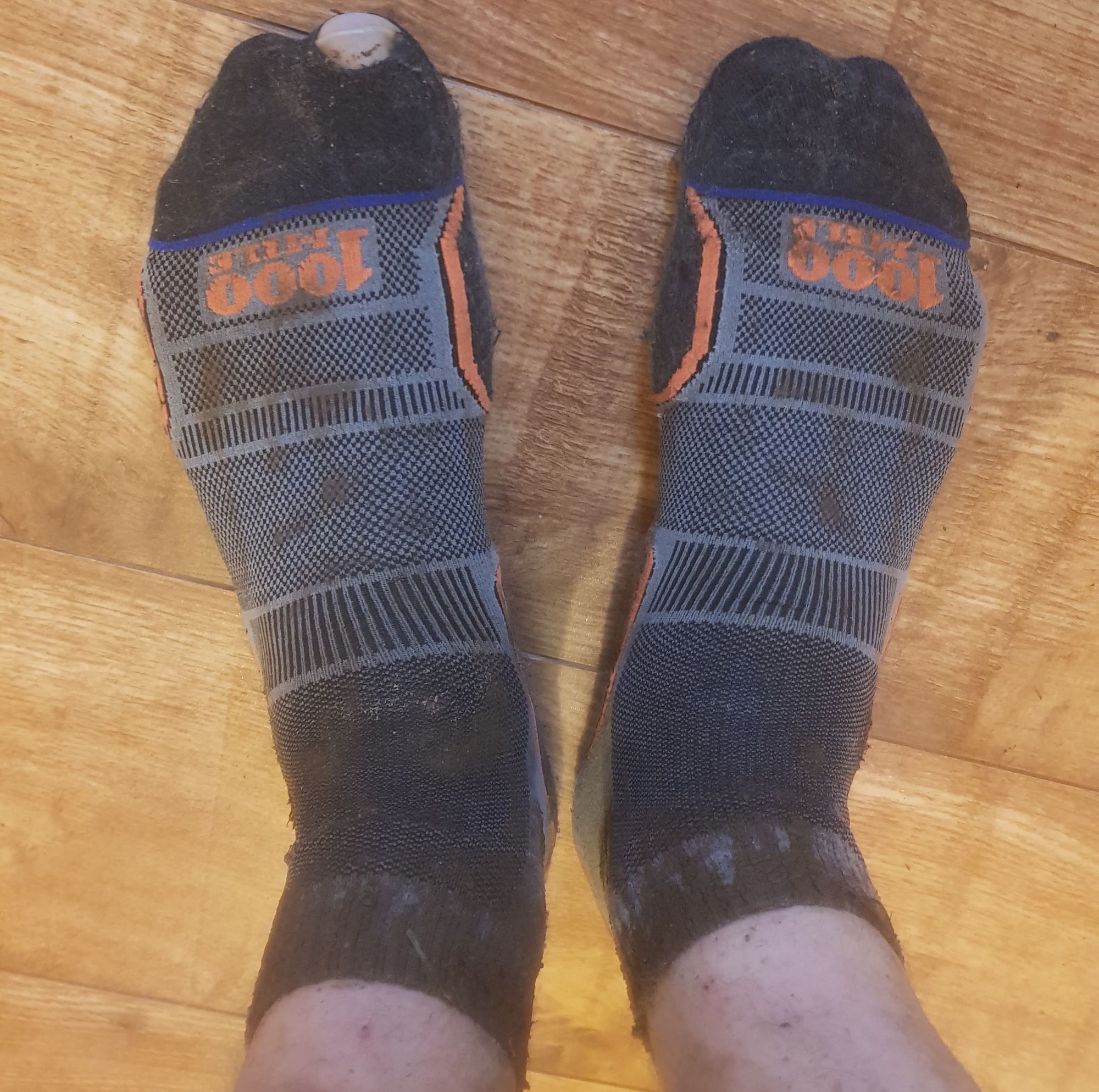 As you can see above there seems to be a weakness along the toes. I've now thrown out 3 individual socks where holes have appeared over the big toe, and I can see wear starting to show on the remaining socks, knowing they won't be lasting much longer.
Would I Buy More?
I'm torn on this, they were effective socks whilst they lasted and did their job effectively, however I'd expected them to last much longer than ~2 months for the price.
I'll likely be trying another brand to see how they compare, hoping I don't need to replace them so quickly.