Ultra Training Week 1 Retrospective
Thoughts and challenges from the first week of training for the Summer Green Man Ultra.
Today marks the end of my first week following the ultra training plan for a 50 miler, ready for the Summer Green Man Ultra.
Here's an overview of how it's going and the challenges faced so far.
Training Breakdown
Monday - rest day with some light cross training on the bike
Tuesday -11k base run and a 6k walk
Wednesday - 12k speed intervals
Thursday - 6k base run
Friday - rest day
Saturday - 28k long run
Sunday - 17k long run
Thoughts & Challenges
Extensor Tendonitis
I started the week with an ongoing issue around my extensor tendon (the tendon that runs from the top of your big toe to your shin) which began after my Gordano Round marathon a few weeks back.
After pretty much any run, but especially hilly runs, the tendon swells and starts to "creak" when being moved, which points to tendonitis.   Even after a week off running altogether it came right back with a vengeance following my first long run.
It was a bit disheartening as long runs form the basis of the plan I'm following and, if I'm struggling now, boy oh boy will I be struggling when reaching the back to back long runs later.
Thankfully I think I've found a fix that stops the issue for me.  
I've started using KT Tape with their top of foot pain strapping method and it's made all the difference. My understanding is that it pulls the skin up and away from the tendon, allowing blood to flow more freely, reducing swelling whilst acting as a protective barrier against any rubbing. Combined with a very loose lacing technique I've done two back to back long runs hitting 45k distance without it swelling up or feeling irritated.
Lots of Intervals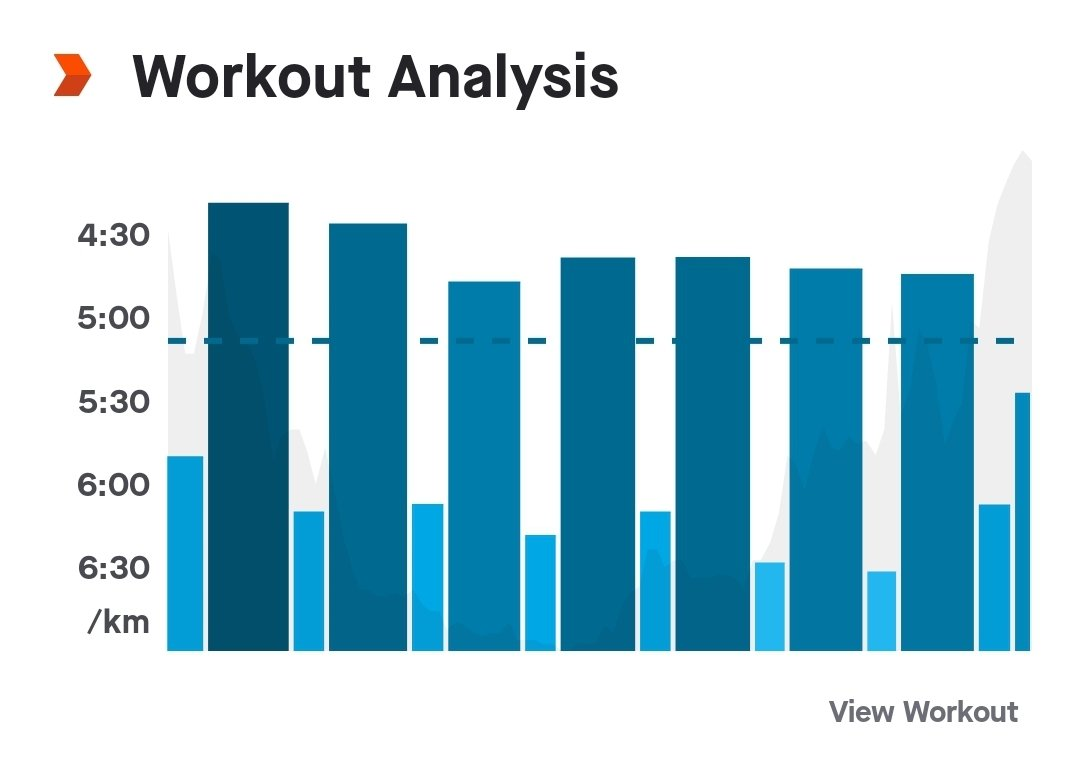 The plan reserves Wednesdays for strength work in the form of speed intervals one week, hill repeats the next. This week was my first foray into intervals for a while, and had to be at least 10k of the buggers!
I've been using Jimmy Watkins' 7x5 intervals as the basis for this run which consist of 7 times 5 min hard efforts, with 3 min jogs in between.
Now that's a shed tonne of intervals, I've never gone past a 30 min interval session, so was dreading what it would be like by the end.
It was actually a lot of fun, the time went super fast what with alternating between speeds, with the biggest issue being me not being able to maintain a hard pace so many times.
Back to Back Long Runs
The backbone of the training plan is doing two long runs over the weekend; a longer one Saturday followed by a slightly shorter one on Sunday. This week was a 28k followed by a 17k; and just to make things extra spicy I did it on the Cotswold way over a cumulative elevation gain of 1,401m.
Whilst I've covered this total mileage before during my base training, doing it one after the other makes it all the more challenging. The idea is that you are training yourself to be able to run on tired legs, and keep going despite being knackered. If you can run 45 miles in two days, it'll make it much easier to run it in one day.
I am utterly exhausted now though, legs aching all over and like jelly going up stairs. Looking forward to tomorrow's rest day.