Salomon Adv Skin 5 Review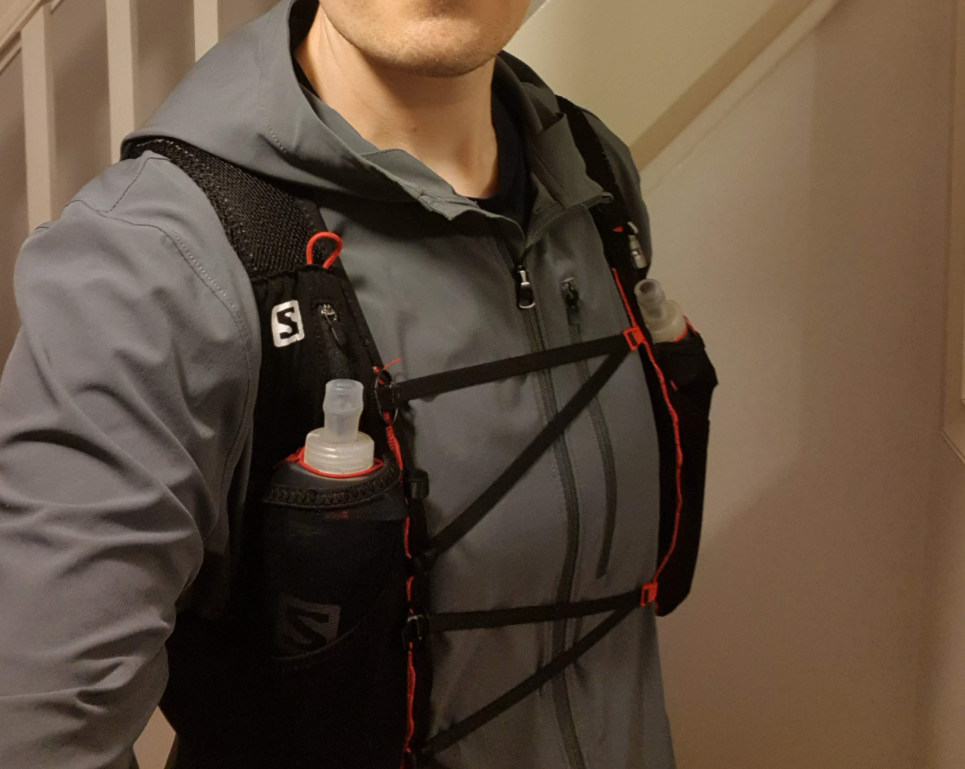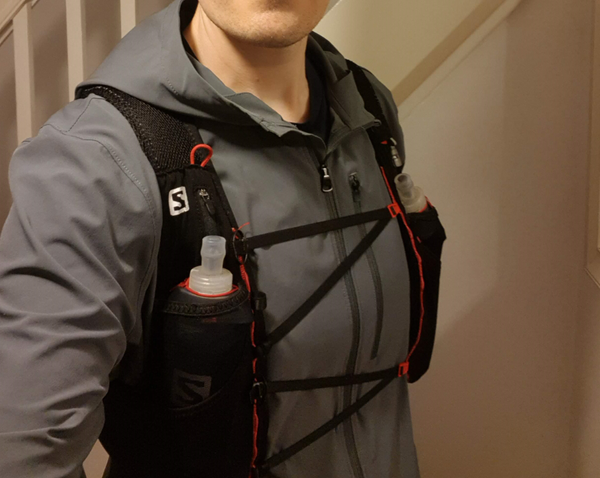 For a guide on when you should look to buy a running pack, see this article.
I brought the Salomon Adv Skin 5 way back in January 2020 (Which, especially due to the lockdown life we've been all leading, feels like a century ago).  At the time I was significantly bigger and felt pretty self conscious in the vest, so in the draw it went for many a month whilst I ran using backpacks.
The thing about backpacks though is that even the lightweight running focused ones tend to move on your body.  I do up all the straps, try to distribute the weight and still return from a long run with sore shoulders and aches.
So having lost a bit more weight and feeling more comfortable in the pack, I gave it a go in June.  After the first run it was a game changer, like night and day; now I know why whenever you watch videos of ultra runners ever single one has some form of running vest on them!
Here's my review of the Adv Skin 5 after 6 solid months of use for long runs.
Funky Features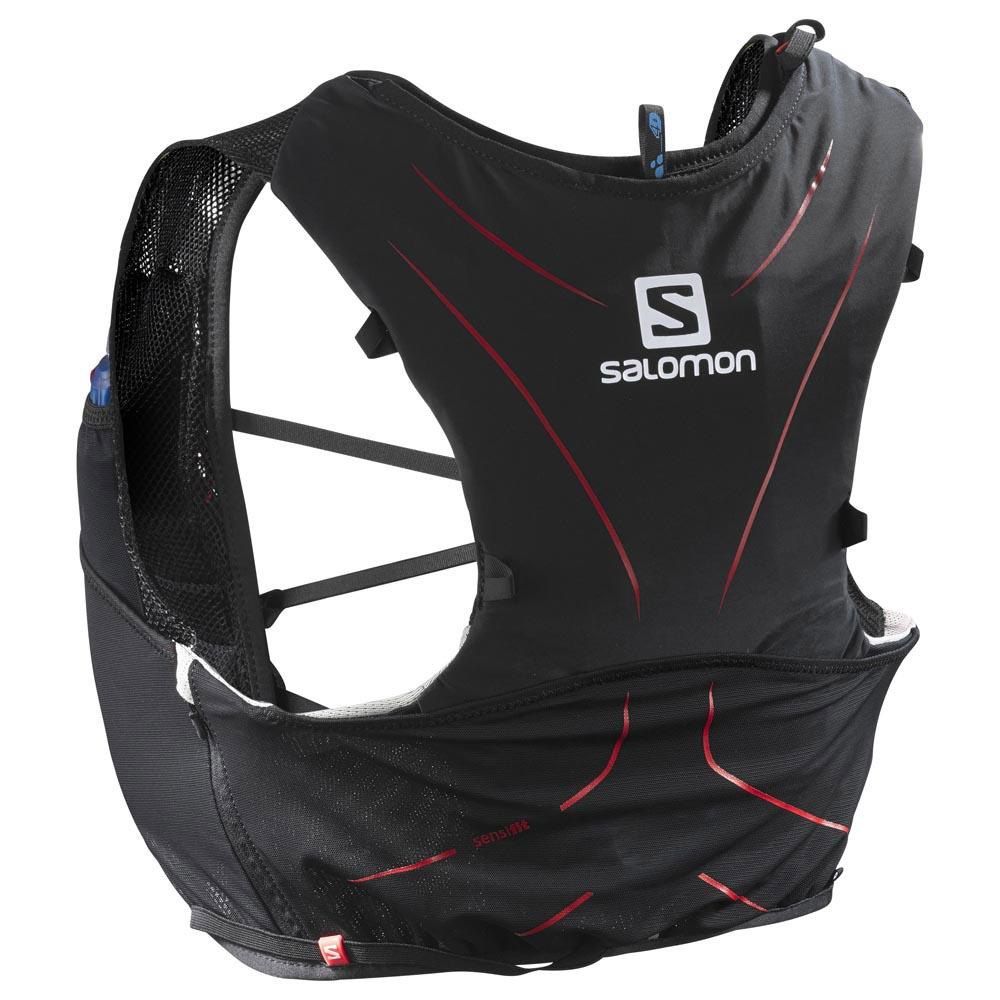 Firstly, the fit: the 5L Salomon pack is one of the lighter versions available in their range and, as such, fits like a vest around your body.  At the front are 2 straps you clip over your chest, which them have adjustments to tighten the vest around you. Even with only 2 adjustment points it does a good job of keeping the vest fitted to your body and free of motion.
As for storage, it has the following:
2x water bottle holders at the front, it comes with 2 of the Salomon 500ml floppy bottles that fit nicely.  I think you'd struggle to fit any rigid bottles in these so best stick to those
Zip up phone pocket sitting under one of the bottles.  With phones being so big these days it's unlikely your phone will actually fit in this pocket.  It makes a good gel pocket but you'll only get 1 in there
2x zip up pockets on your left and right hips.  I use 1 to secure my keys and the other as a rubbish pocket for empty gel packs
3x mesh pockets, 2 on the left and right front, 1 larger one on the bottom back. These are really the stars of the show; spacious, each to get things in and out without stopping, where I tend to put all my nutrition, gloves, torch, buff etc.
1x back pocket for either a hydration pack or extra gear.  Useful for carrying an extra water bottle or additional layers.  Note this sits directly on your back, so put pointy objects in here at your own risk!
Benefits
Lightweight & super comfortable, you'll barely remember you are wearing it after starting
No movement at all on my body when strapped in; after long runs, unless I put something silly in the back storage pouch, I have no aches from carrying the gear
Perfect for 15-30k runs, anything where you need 1-3 500ml bottles of water and I'd say up to 6 gels, you'll do grand with this
Has held up well, minimal wear, all the zips still work and the mesh is intact, could see the pack lasting well past 2021
The only thing I've needed in a year of running & is essential gear for me now
Drawbacks
Not much storage space, need a bit more room when reaching marathon length for water and nutrition.  You can get away with another water bottle in the back, or use a hydration pack to stretch the distance a bit further.
Phone pocket a little too small for modern chunky phones like the Samsung Galaxy series
Side meshes are shallow on this model, items don't feel as secure.
Came with this dangling cord just above the hydration pack storage.  I assume there's a purpose for it, goodness knows what it is, but it often came loose and got in the way, I ended up cutting it off
Getting those floppy drinks bottles in without squirting yourself in the face can be a challenge, protip: breath some air in first so they hold their form better, then put them in
The biggest drawback for me though; everything gets real sweaty.  With the mesh storage in the front this is to be expected of course, however the back storage pouch where you may add extra layers gets just as wet
Overall
A solid running pack definitely worth getting when looking at 15-30km long runs. If you are looking for a pack with more storage space there are more in the range with larger capacity.  I'll be reviewing the Adv Skin 12 when it arrives over Christmas.