Salomon Adv Skin 12 First Impressions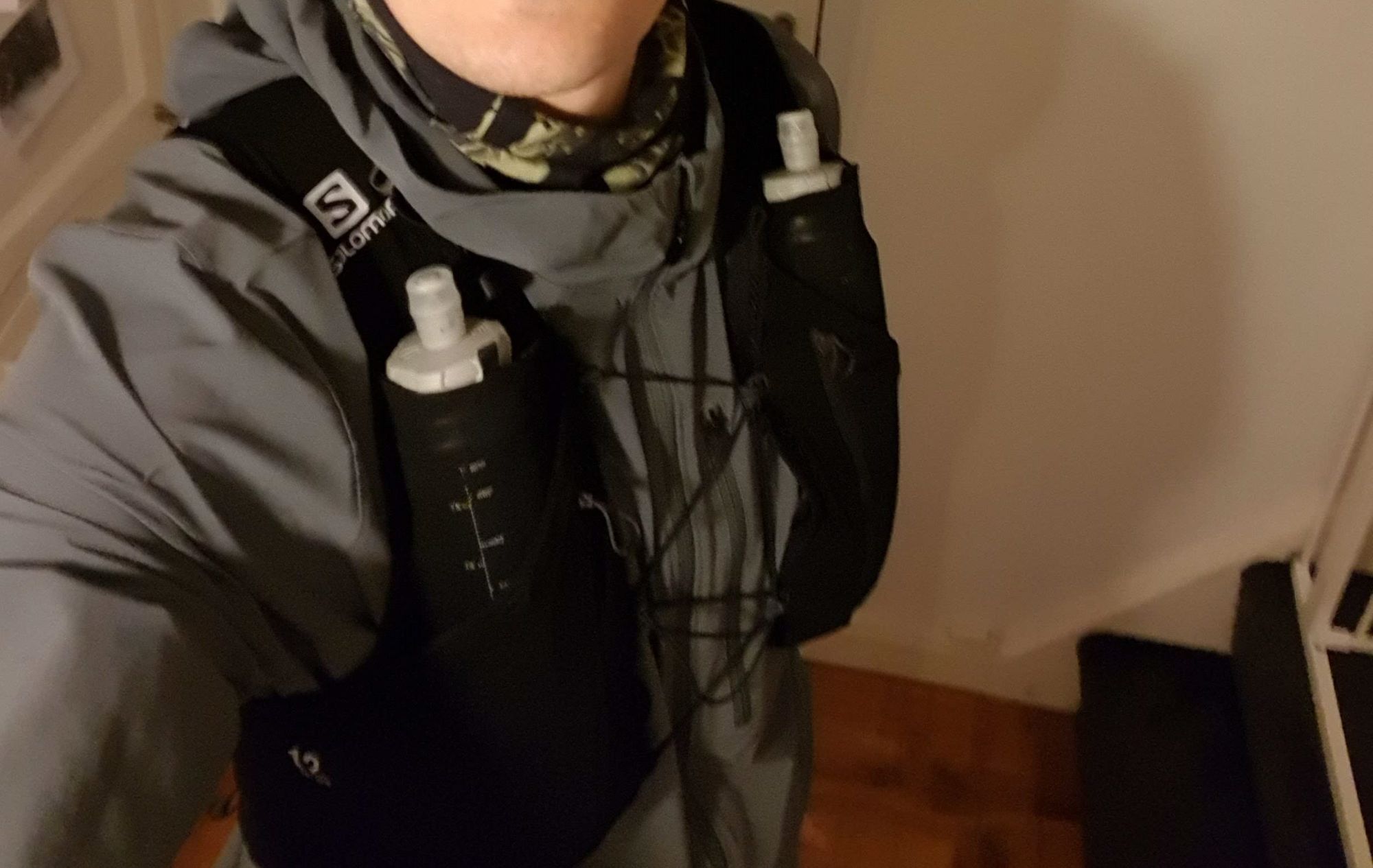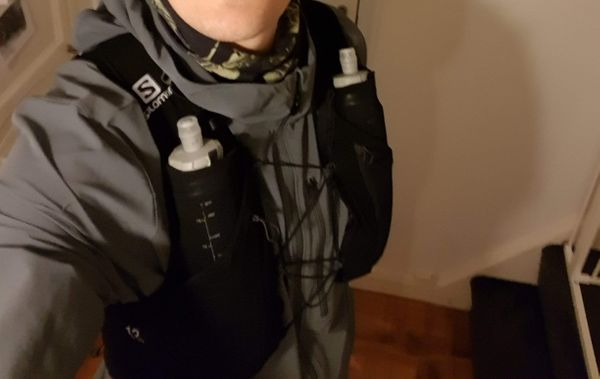 Need to know when you should start looking at getting a running pack? See here
Having used the Adv Skin 5 (that is, the 5 litre capacity version) for 6 months; I needed an upgrade that could hold more gear as my long runs got longer.
My new Adv Skin 12 arrived just in time for a winter holidays marathon, giving me the perfect chance to test it out.  Here's my initial impressions following that first big run.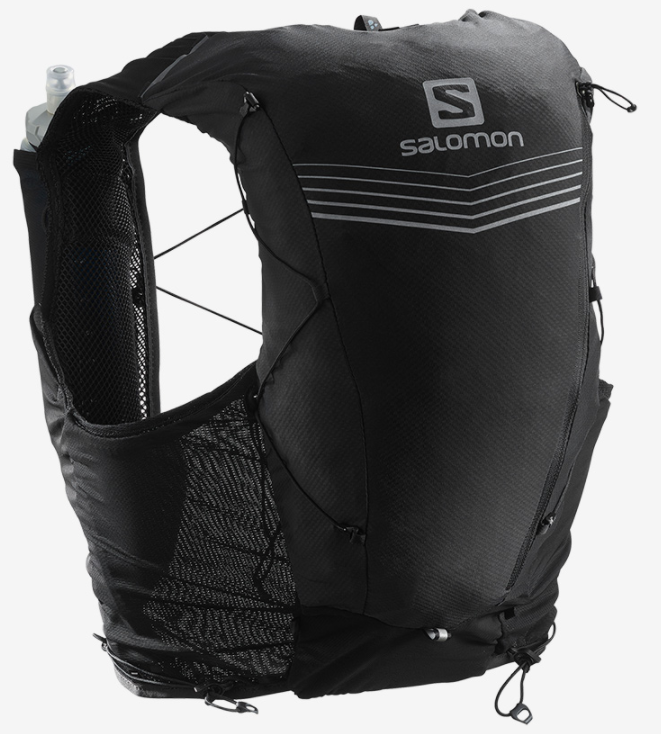 Fit & Feel
I went for the XL model as that was the size I had for the previous pack (For ref I'm 84kg & 193cm); having put it on though I feel an L would have felt like a better fit. It does however come with enough adjustments that it wasn't an issue, and on the run itself it didn't feel loose.
Unlike the previous models, the front fasteners are much easier to secure; with two clips to place the wires into and a single adjustment toggle to tighten them. A nifty feature here is that once tightened, you can use the clips to tidy away the excess wire too, whilst in the previous model you had to tuck it away and hope for the best.
On each hip are another set of wires you can tighten to secure the pack further and prevent movement, though finding these with gloved cold hands did prove challenging mid run.
Generally it fit well and felt secure.  The mesh and padding all made it feel snug yet cosy, though the real test would be when the gear went in.  Talking of which...
Gearing Up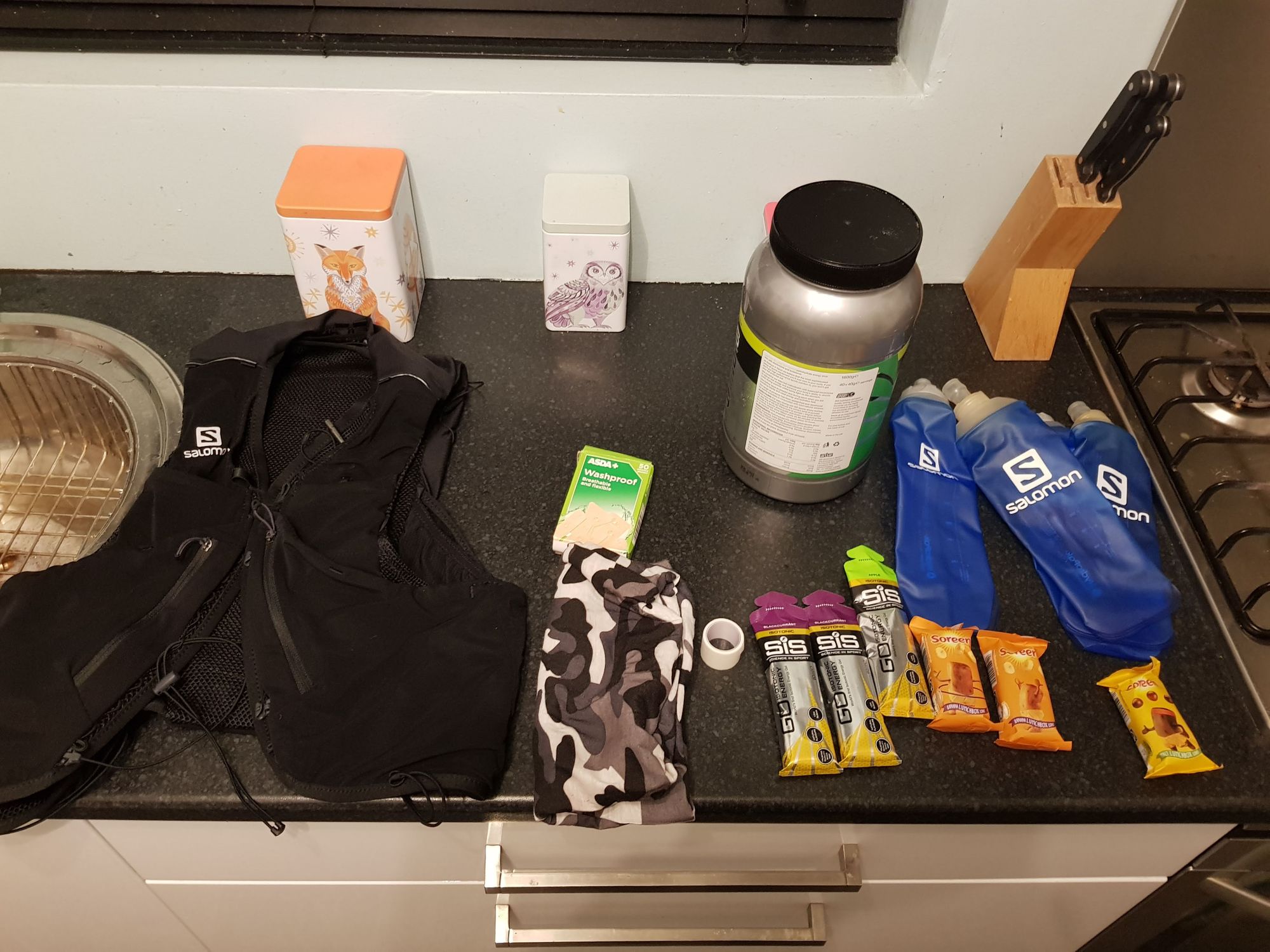 As expected, there is a significant amount more space on this model than the Adv Skin 5; however I was still blown away at precisely how much space. It has 2 zipped sections on the front sitting above the larger mesh pockets, a large back mesh pocket under the zip up backpack, a compartment for your hydration pack and even another pocket between that and the backpack section.
For reference, I loaded my gear like so:
Front bottle pockets - 2x 500ml bottles
Left mesh pocket - 2x gels
Right mesh pocket - 1x gel. 1x malt loaf bar
Left zip pocket - Headphone case & headphones, later also used for rubbish
Right zip pocket - Phone
Zipped backpack - 2x 500ml bottles, spare gloves, spare buff, 2x malt loaf bars, plasters, microporous tape
Back mesh pocket - Empty, useful for stuffing gloves or layers into later on
Hydration pack section - Empty, used bottles only for this run
Inner back section - Empty, probably a good place for a coat?
Still had plenty of space to work with after this, could easily have fit more layers and nutrition in if needed.
On The Run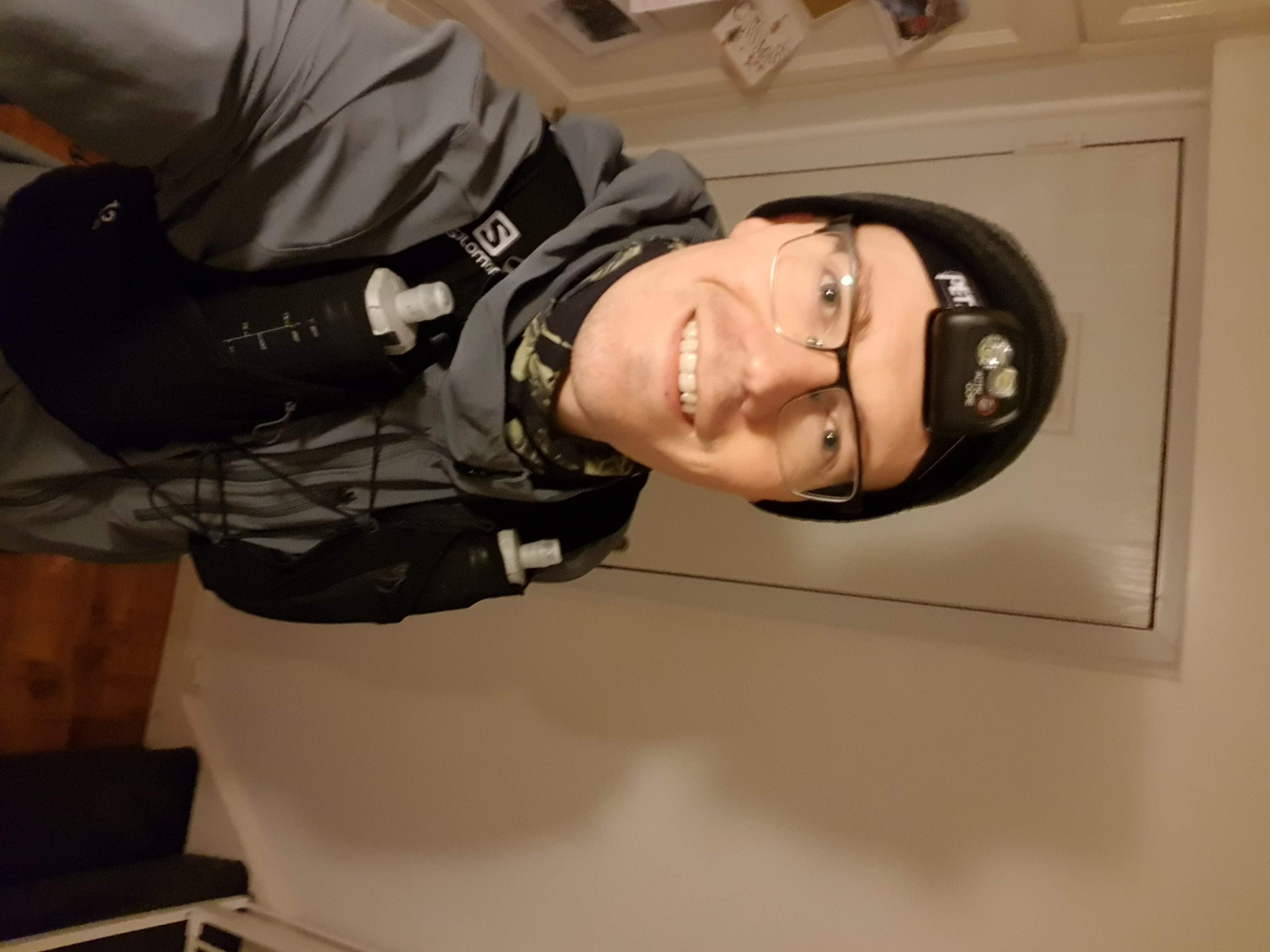 First up; the mesh pockets were lovely; whilst in the previous model they were always useful, here they fell like two large bags you can stuff whatever in to on your sides. Great for throwing gloves in, fishing out gels etc.
I noticed the bottle pockets are larger and much easier to get new bottles in to, whilst the clips have more elastic so can be put over the bottle's rims faster than before.  All this is great when trying to replace a bottle with frosty hands in the winter cold!
A big issue with the previous models was that anything in the back pockets would get covered in sweat, so spare layers came out just as soggy as those you are replacing.  Thankfully the zipped backpack now has a lining that stops the sweat getting through, keeping those spare pair of gloves nice and dry.
Finally I found the chest clips easier to adjust and less of a faff on the run.  Taking the pack off to get gear out of the backpack didn't mean I had to readjust the clips either, they stayed at the position I set.
Final Thoughts
Even after only one run I can see this pack being my go to from now on; it's spacious enough that I can store whatever I'd need for those long epic runs, whilst funnily enough it doesn't feel (or even look) any bigger than the Adv Skin 5 version when you are wearing it.
I'm looking forward to getting out again with this over the weekend!