Raise Hell Cap Review
Sharks! Tigers! Surprisingly functional!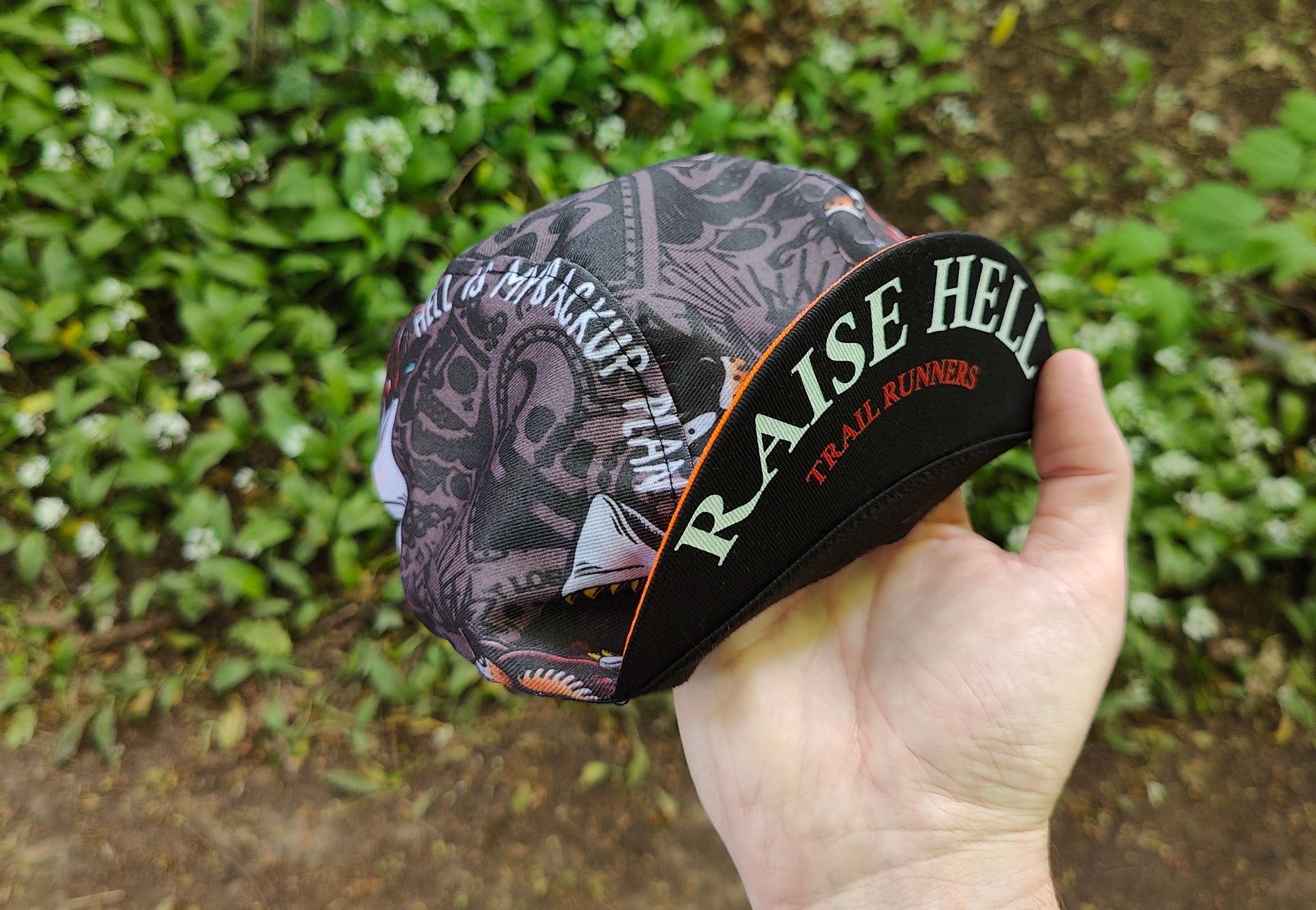 Benjamin Davies is one of my favourite ultra runners: a case study in grit and determination, whilst openly talking about mental health & the benefits running brings. He featured in this Running Tales podcast last year that is well worth a listen.
One thing you'll always notice in Ben's posts is he wears this striking, frankly cool as heck "Raise Hell" cap, a custom jobbie you can't pick up from your local running shop.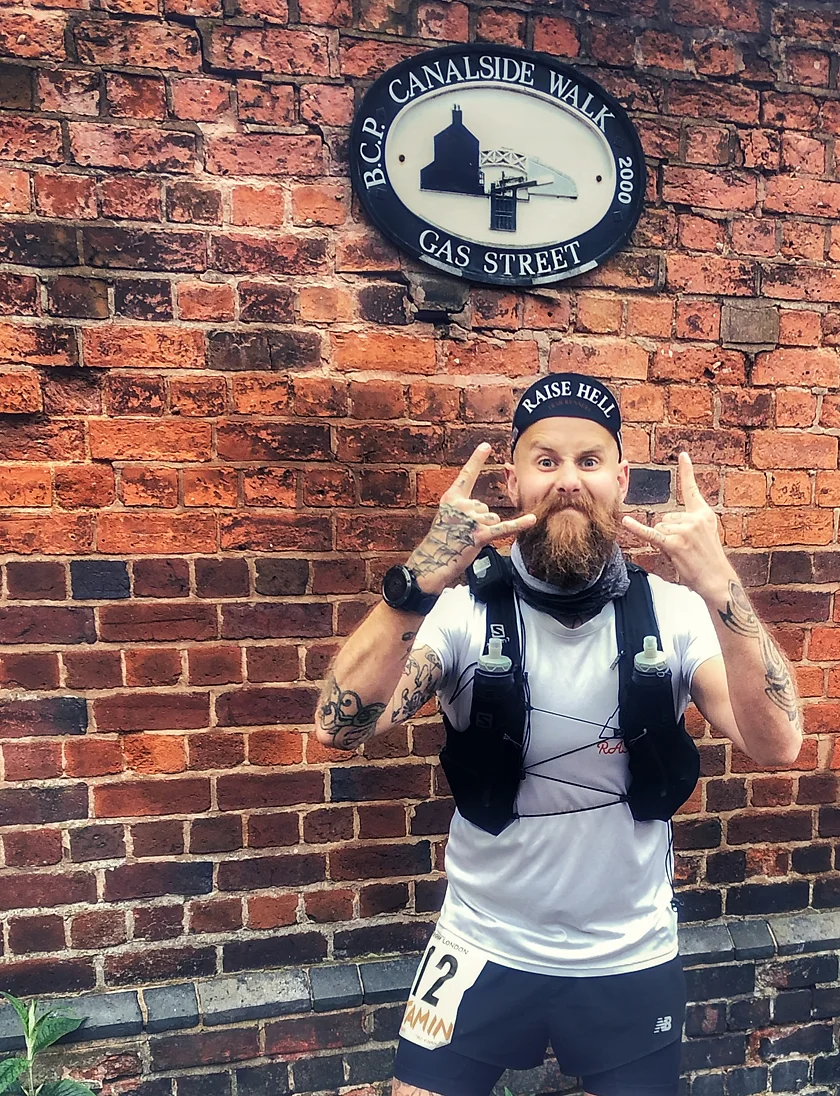 Recently Ben dropped a small batch of these as the first item in his new Raise Hell shop, and, needless to say, a bunch of us grabbed one immediately.
Here's some initial thoughts from running in it.
Design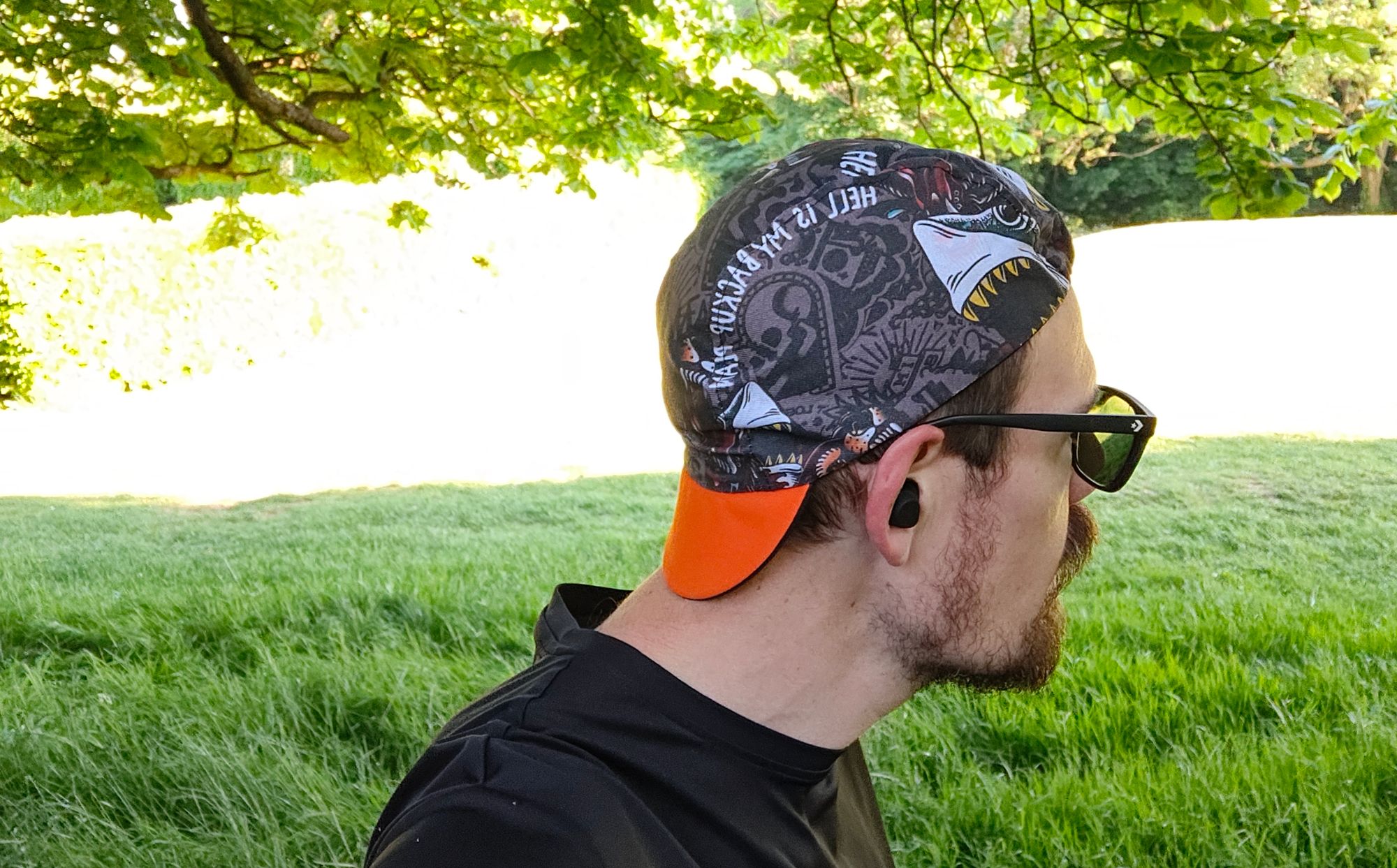 These are short peak style hats similar to those VAGA sell, with a snapback at the front revealing the aforementioned Raise Hell logo.
The top is stretchy fabric with an elastic band; no need to adjust when putting it on. It sits comfortably but not too tight (I've got a big noggin) and is easy to get on and off.
In general I love the design, especially the shark and tiger styling around the top.
Function
Now I'm not going to lie; because I was buying a hat specifically because it looks cool, I did kind of expect it to be a bit form over function.
I was wrong, it's a bloody good running hat that's been well thought out.
Firstly, it folds down nice and small, you'll have no problem stuffing this into a race vest.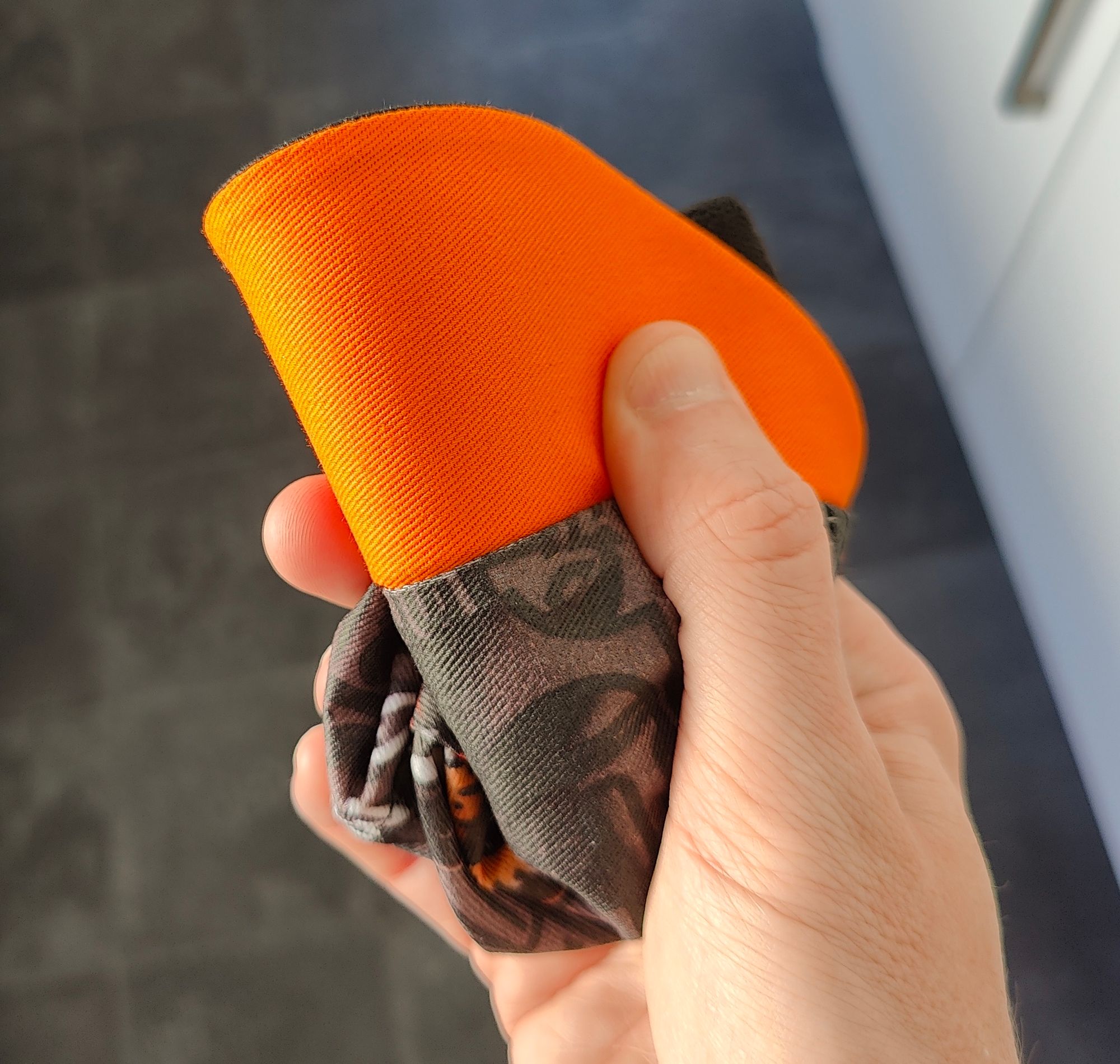 The stretchy top band makes it a doddle to get on and off and never felt constricting on the head.
I took it out on a hot sunny day, in the morning when the sun was in my eyes, and was pleasantly surprised.
The short peak is angled nicely and keeps your eyes shaded, in fact a little better than my standard trusty VAGA hat due to the peak coming down lower.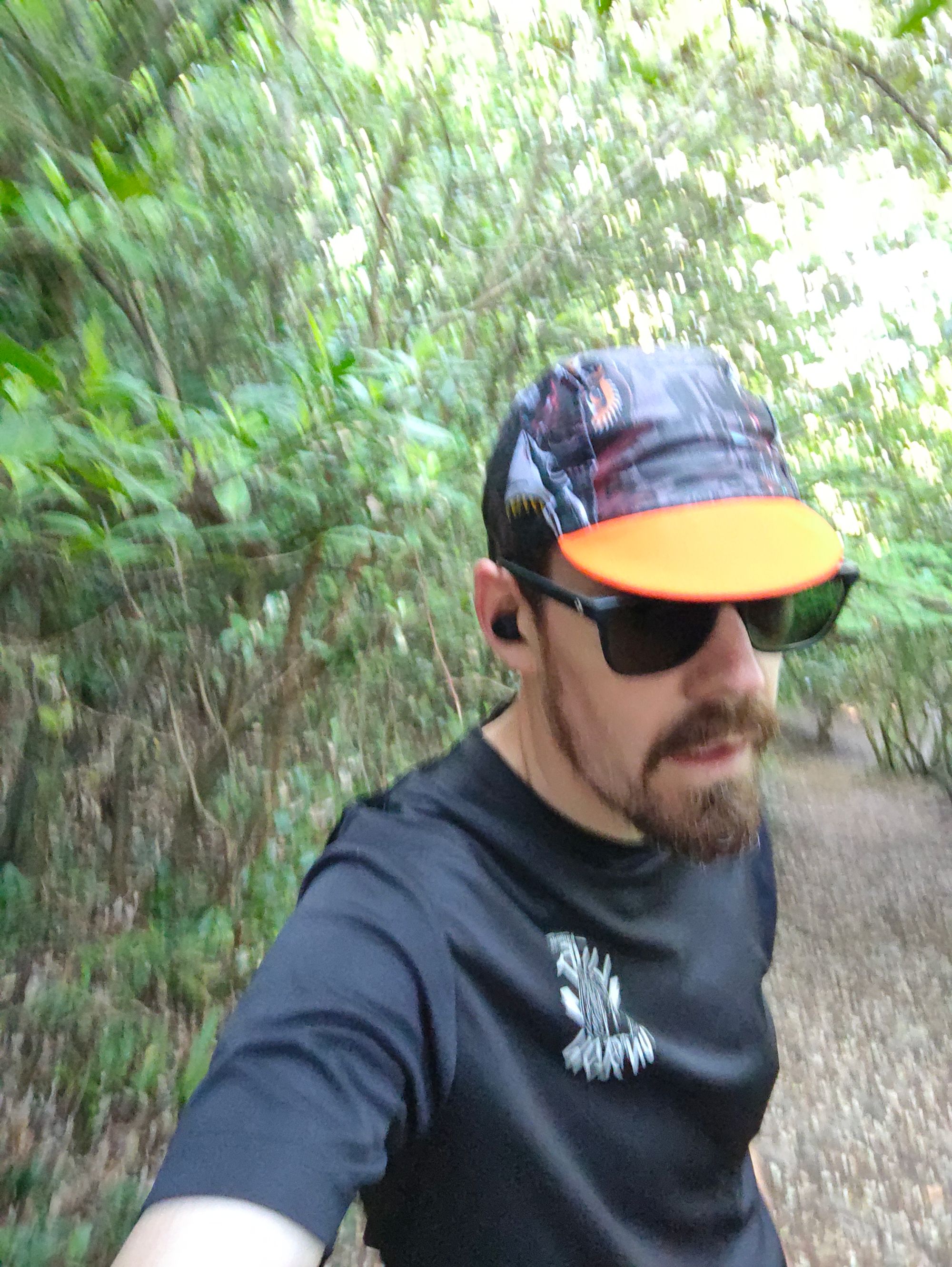 The only real issue I have with the design is that it doesn't look particularly cool when the peak is down, at least to my tastes.
That, and a concern about the ventilation of the cap itself. It's lightweight material, but the stretchy top feels like it could cause some overheating. Untested though.
Availability
The first batch have sold out now, but keep an eye on the Raise Hell shop or their Instagram if it's something you'd like.