Pen y Fan Horseshoe - Route Recommendation
The absolute best the Brecons has to offer and a new favourite trail half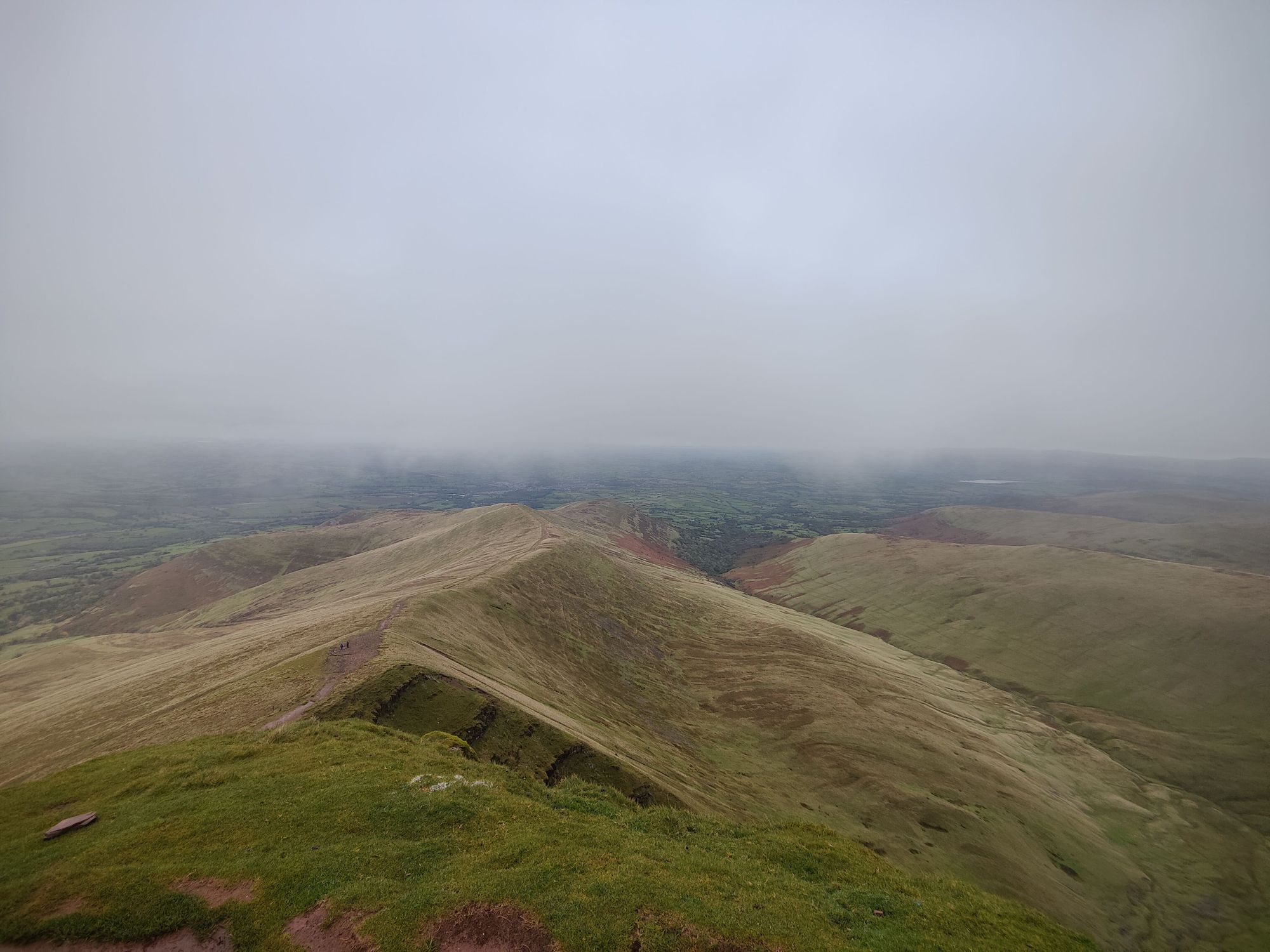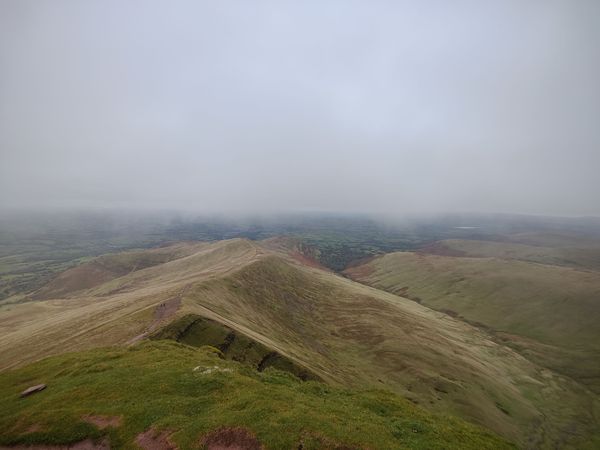 Distance: 20km
Elevation Gain: 935m
Type: Trail
Route Link: Komoot | Strava
A very special route this week, and one that's recently taken over the Chepstow to Tintern route as my new favourite trail run.
Pen-y-Fan is the highest point in the Brecon Beacons National Park at 886m above sea level and is a very popular climb for visitors.
Most folks start from the Storey Arms car park and take the route straight up to Pen-y-Fan.  However in doing so you miss some absolutely spectacular scenery and it's sister peaks in the range.
This route is a variation on the horseshoe route that stretches it to a half marathon with plenty of climbing, descending and flat trails to boot.
Starting at Blaen y Glyn Uchaf car park (a spacious and free parking spot, though it can get popular with walkers at peak times), we start with a long arduous climb (hike this bit!) up into the range.  Each time you look back whilst climbing the views get more breath taking so it is well worth it.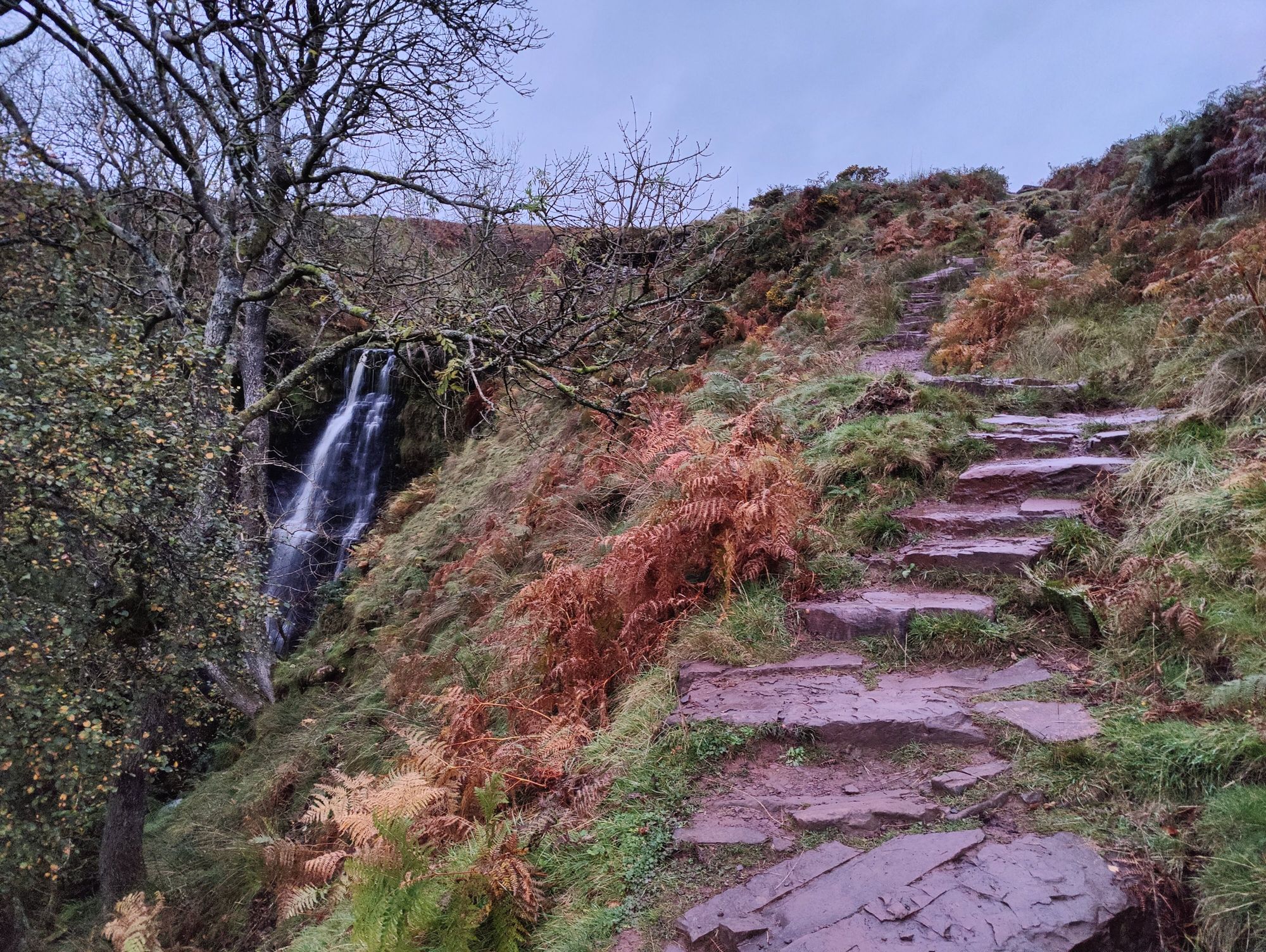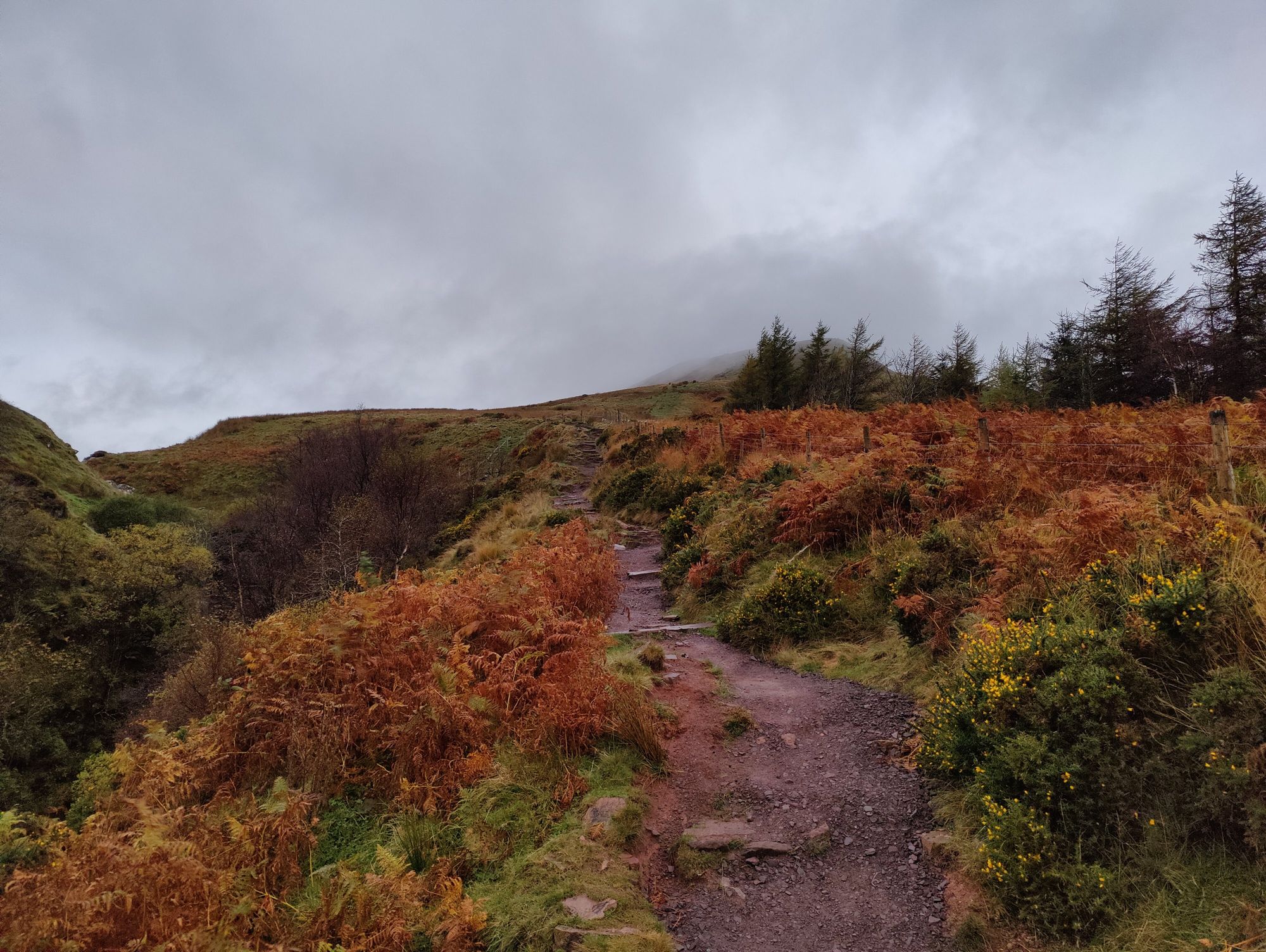 When we reach the top we're rewarded with great views off to the East of the valley and a long flat section of technical trails to jog along.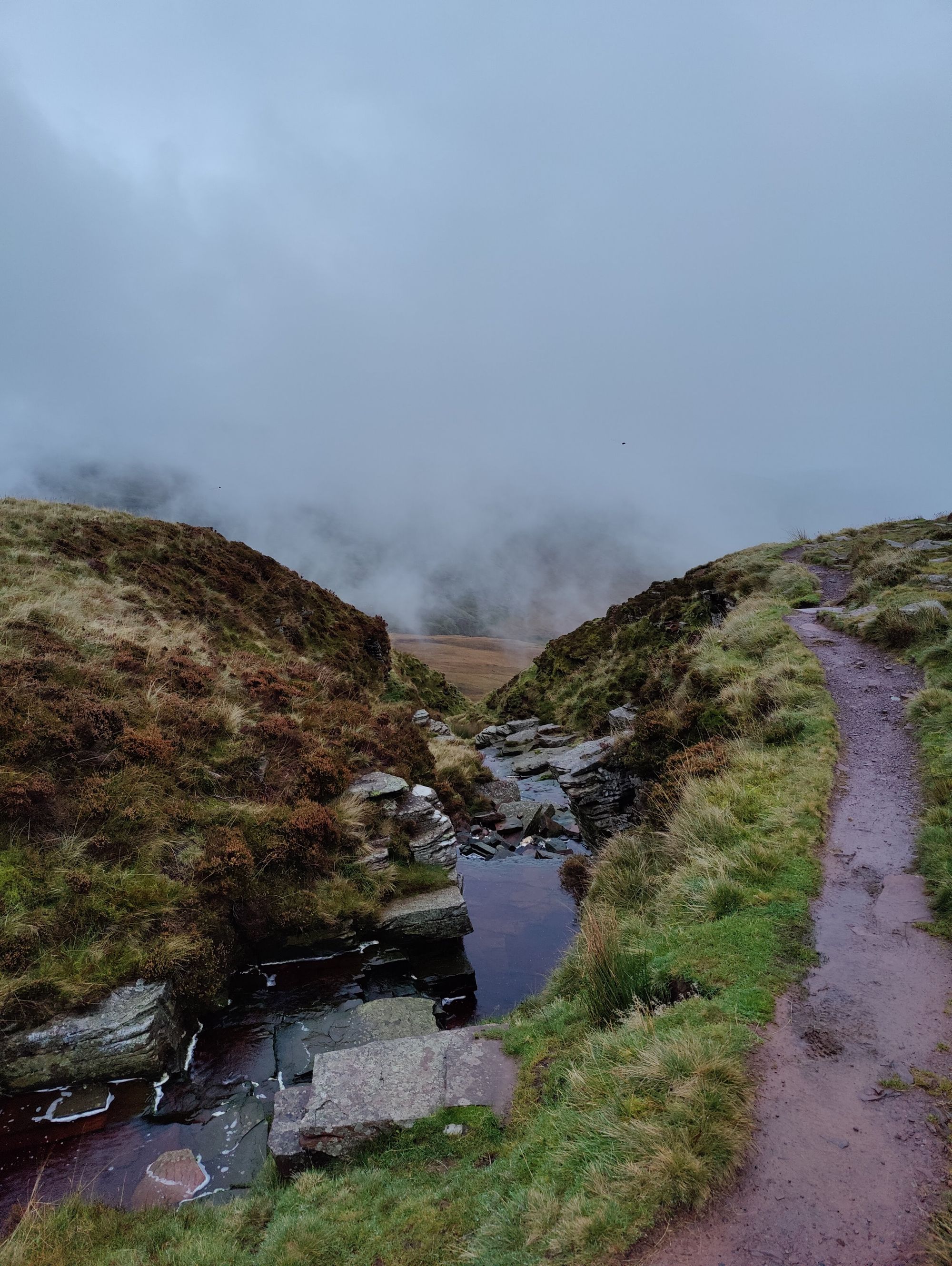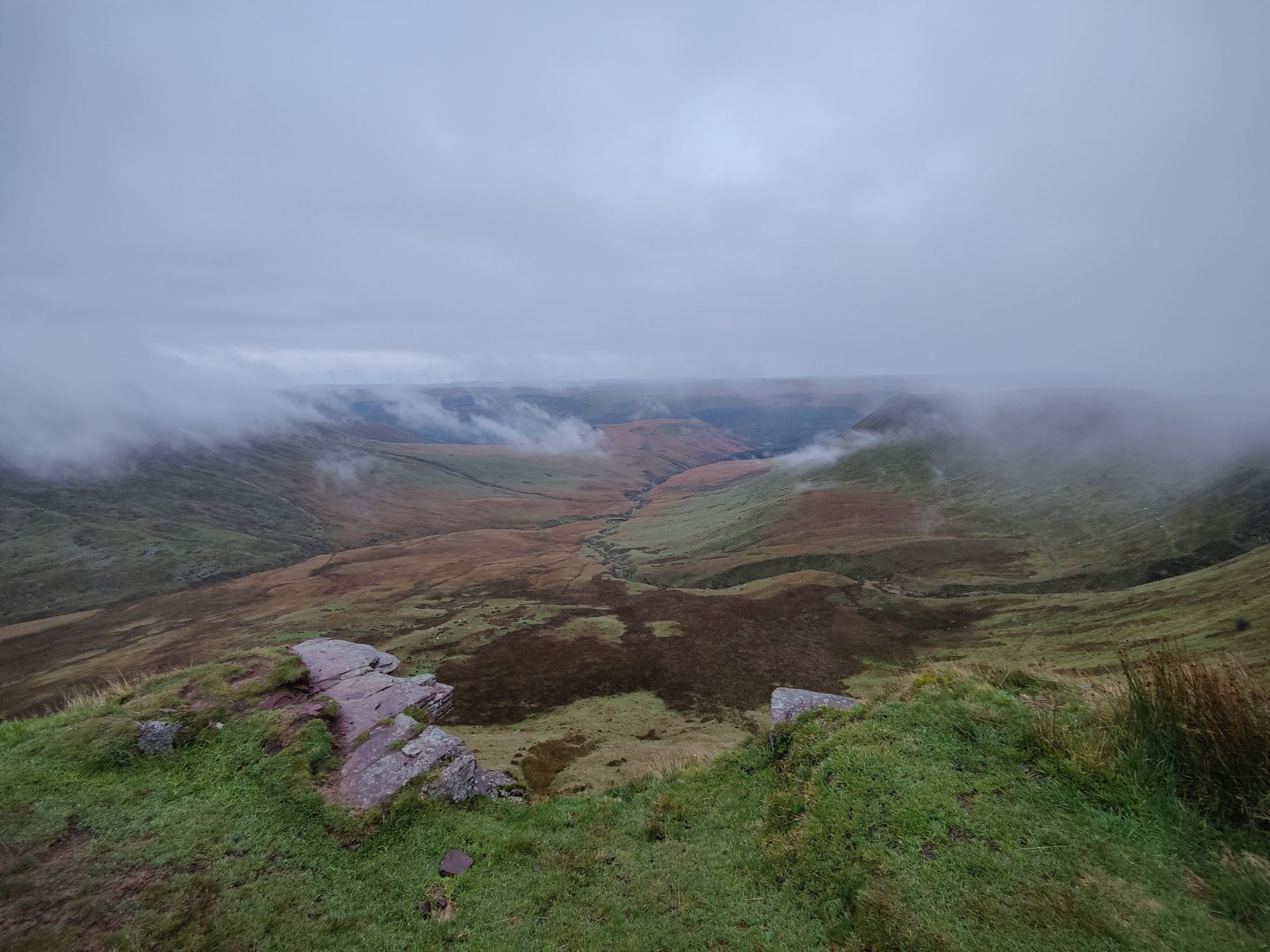 The views only get more inspiring as you follow the trail round and climb up our first peak, Fan y Big (719m), part of the three peaks in a row this route hits.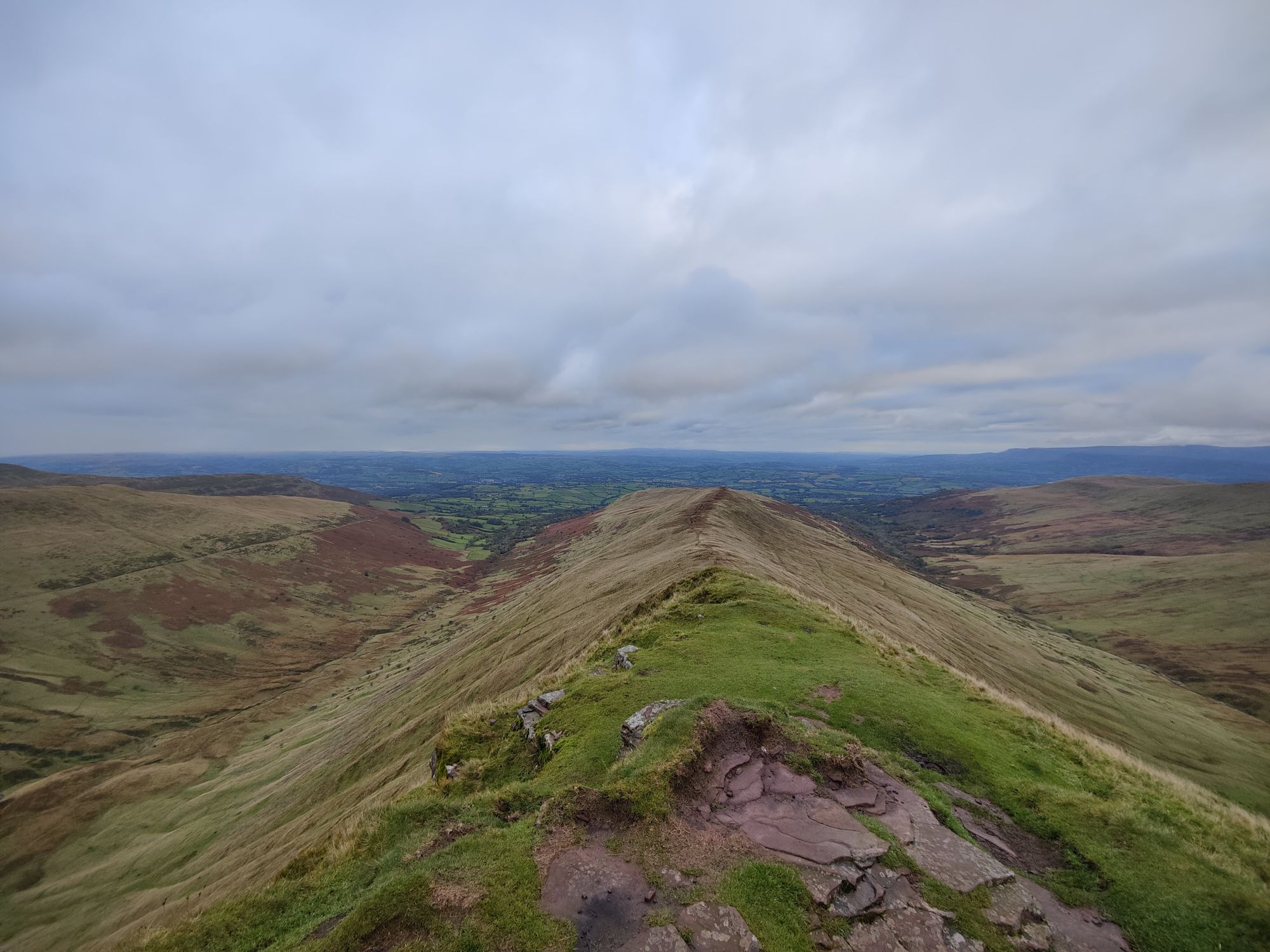 Descending Fan y Big through the gap we reach the toughest climb of the route, a steep, dodgy clamber up to our second peak, Cribyn (799m).  Be careful climbing up here, steps are cut into the side for safety however it is steep, so take it slow.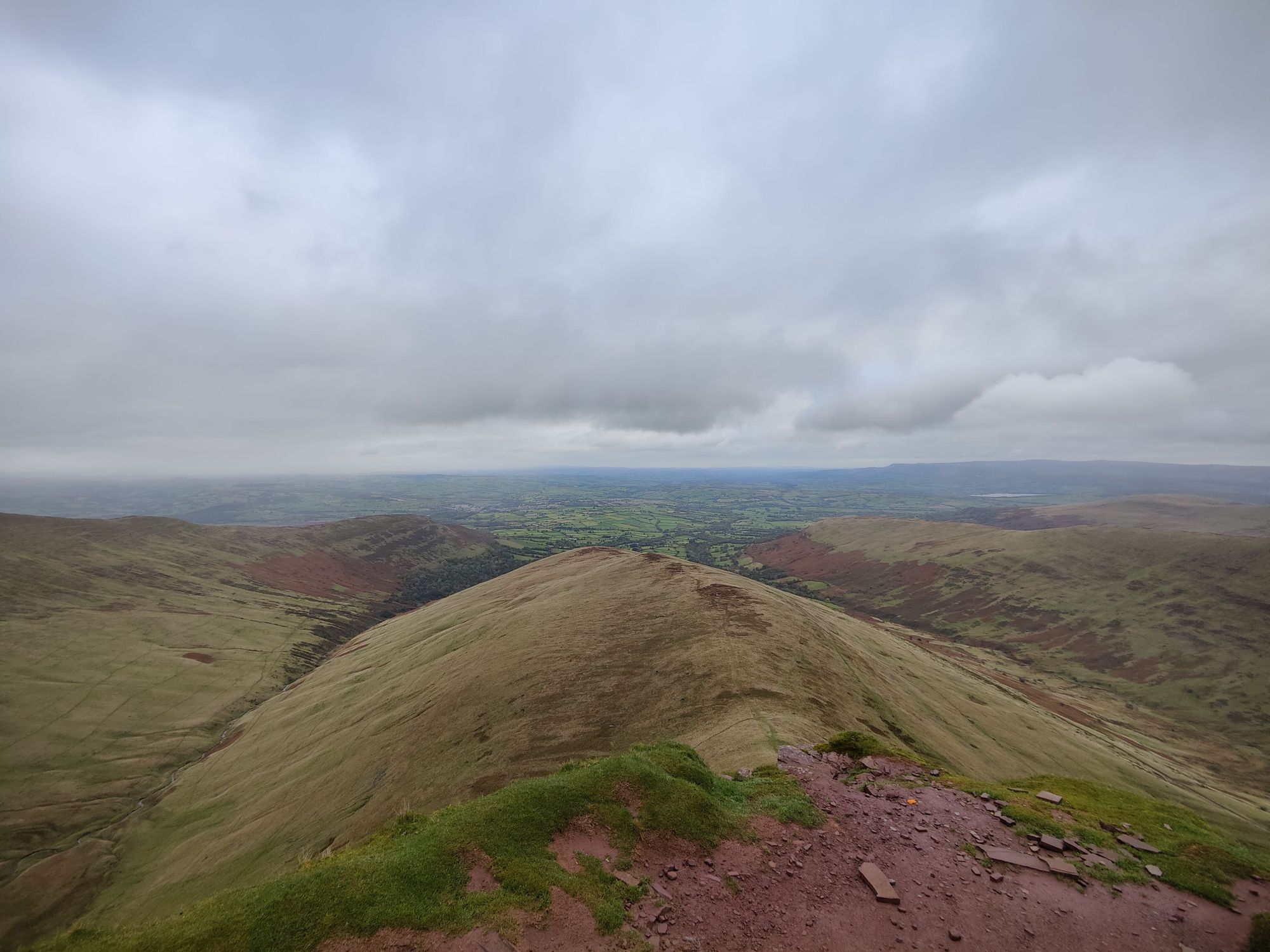 From here it's another descent through a valley between the peaks, before a more manageable scramble up onto Pen y Fan along the less travelled south-east path, over big rocks surrounding the summit.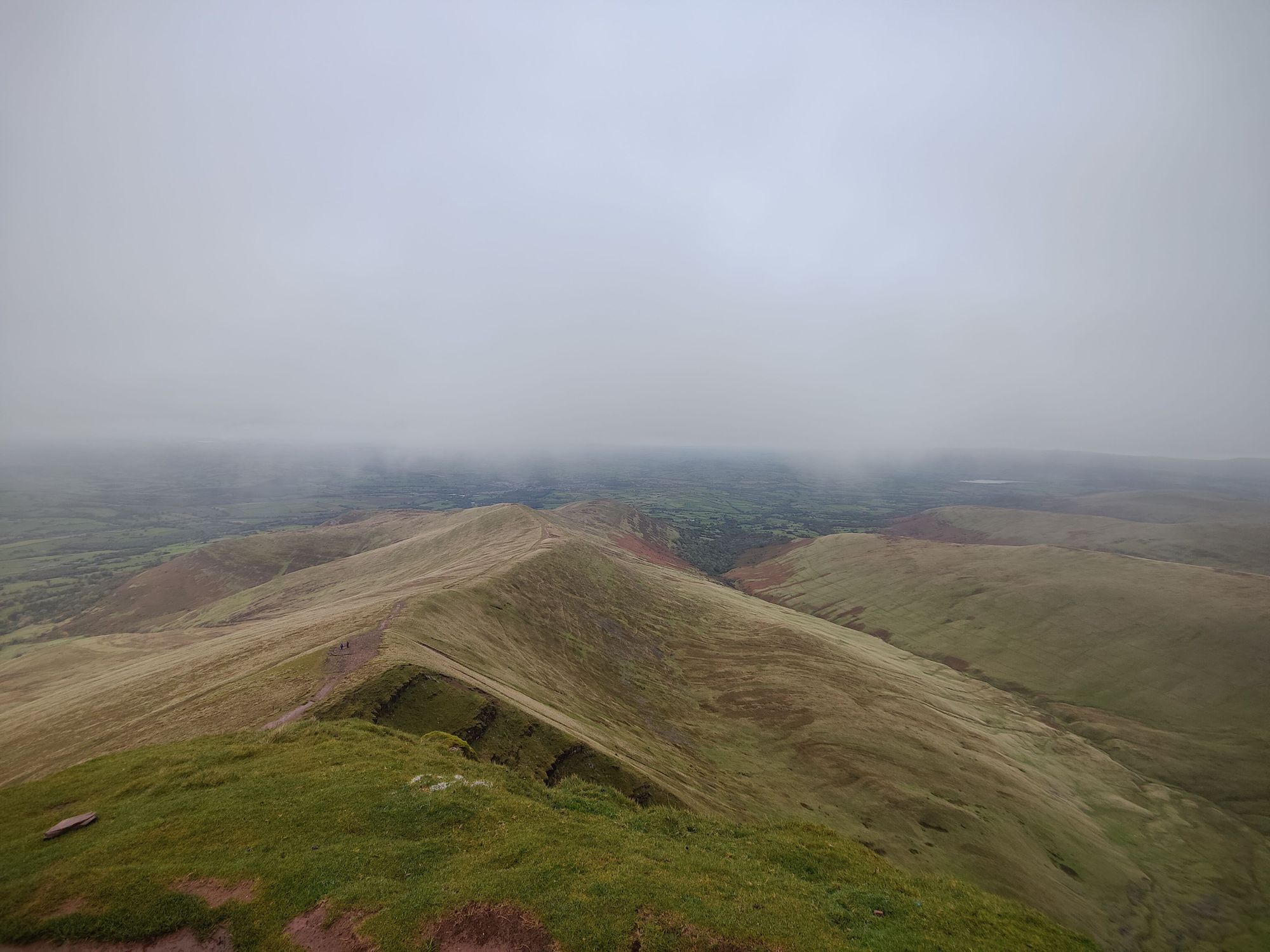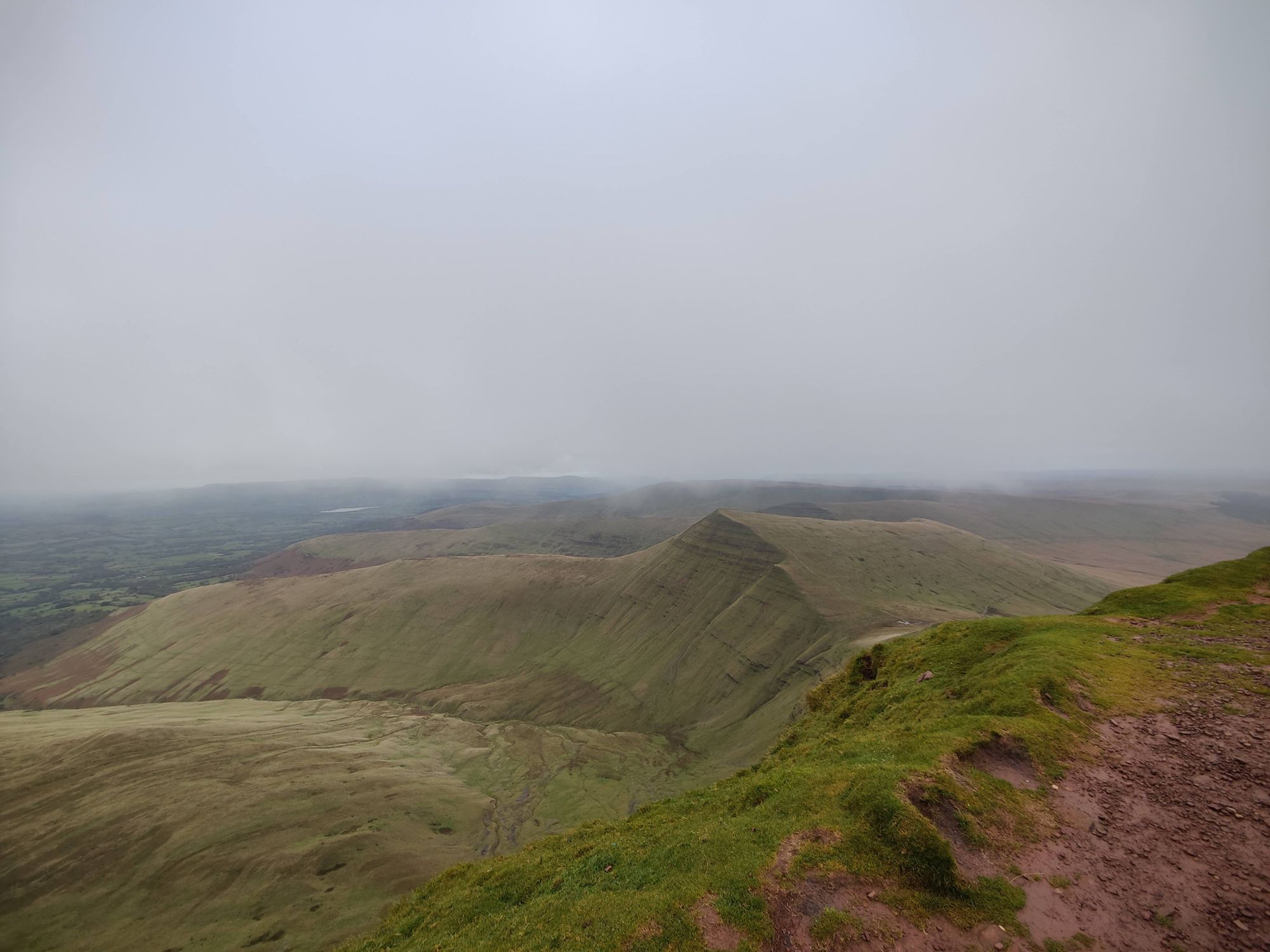 Note: on my GPS route I don't hit Corn Du, another peak next to Pen y Fan at 873m, however it's so close and not a huge climb so I'd recommend going for it. I regret not doing it!
After a breather it's time to close off the horseshoe with a long run round the other side of the range, hitting Craig-Gwaun Taf and Cefn Cul on the way down as the route slowly descends over rough, rocky technical terrain.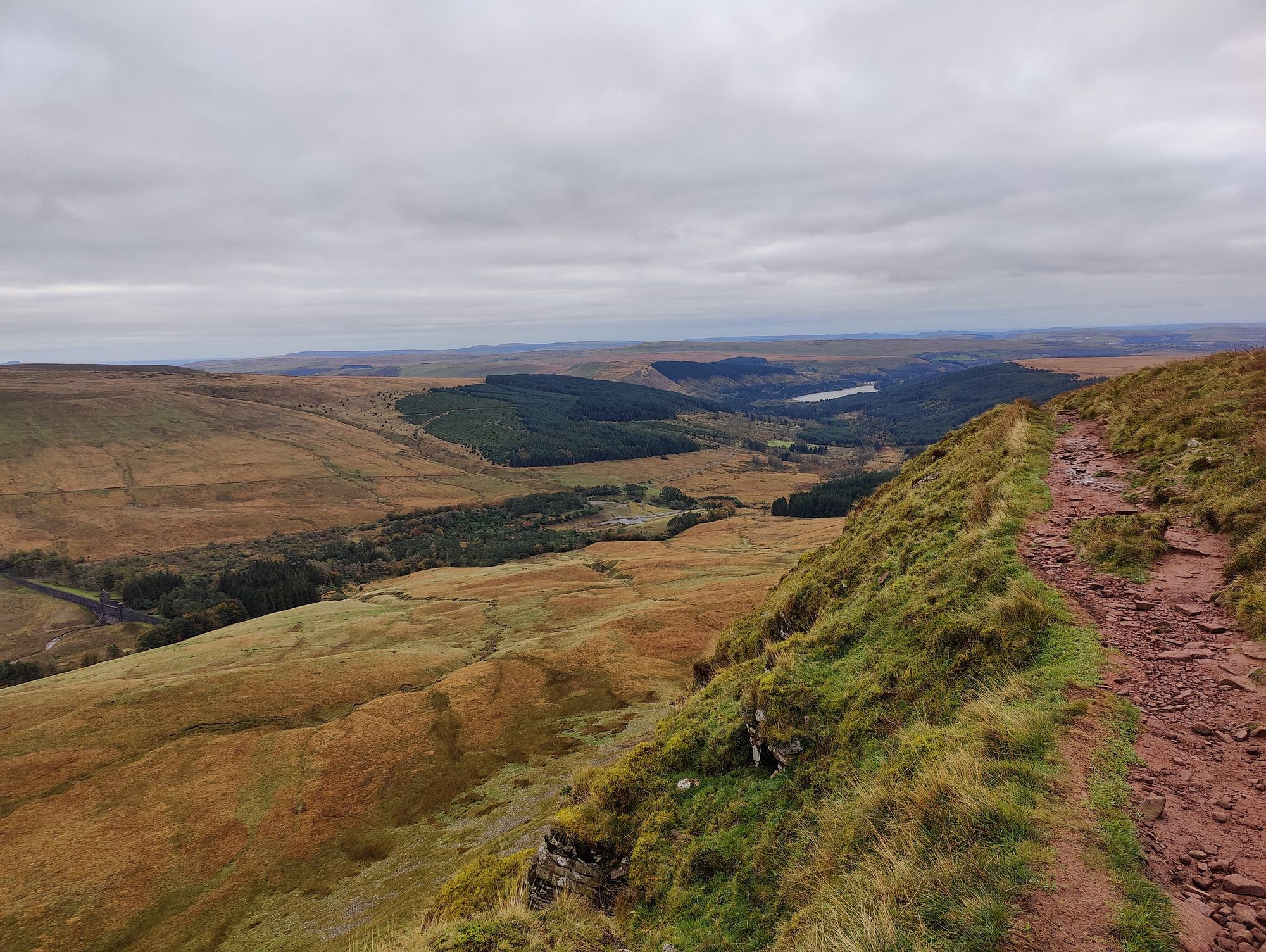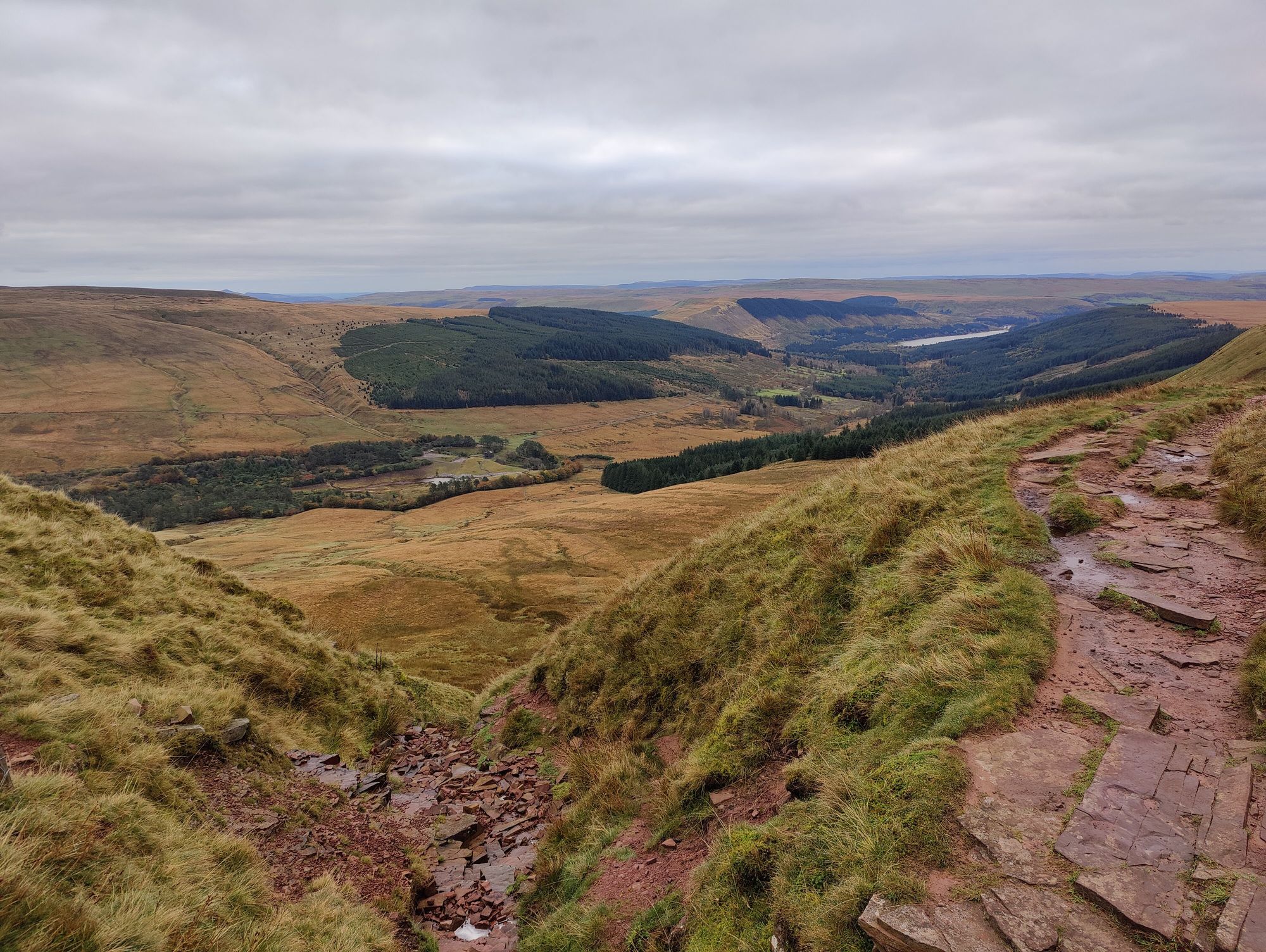 When the GPS tells us to go East, there's a long winding descent that starts quite steep (manageable, but recommend walking it) before flattening out into a fast fun downhill section to cross the Taf Fenchan river.
After you've crossed the bridge, it's a straight shot along the lanes back to the waterfall and car park to finish.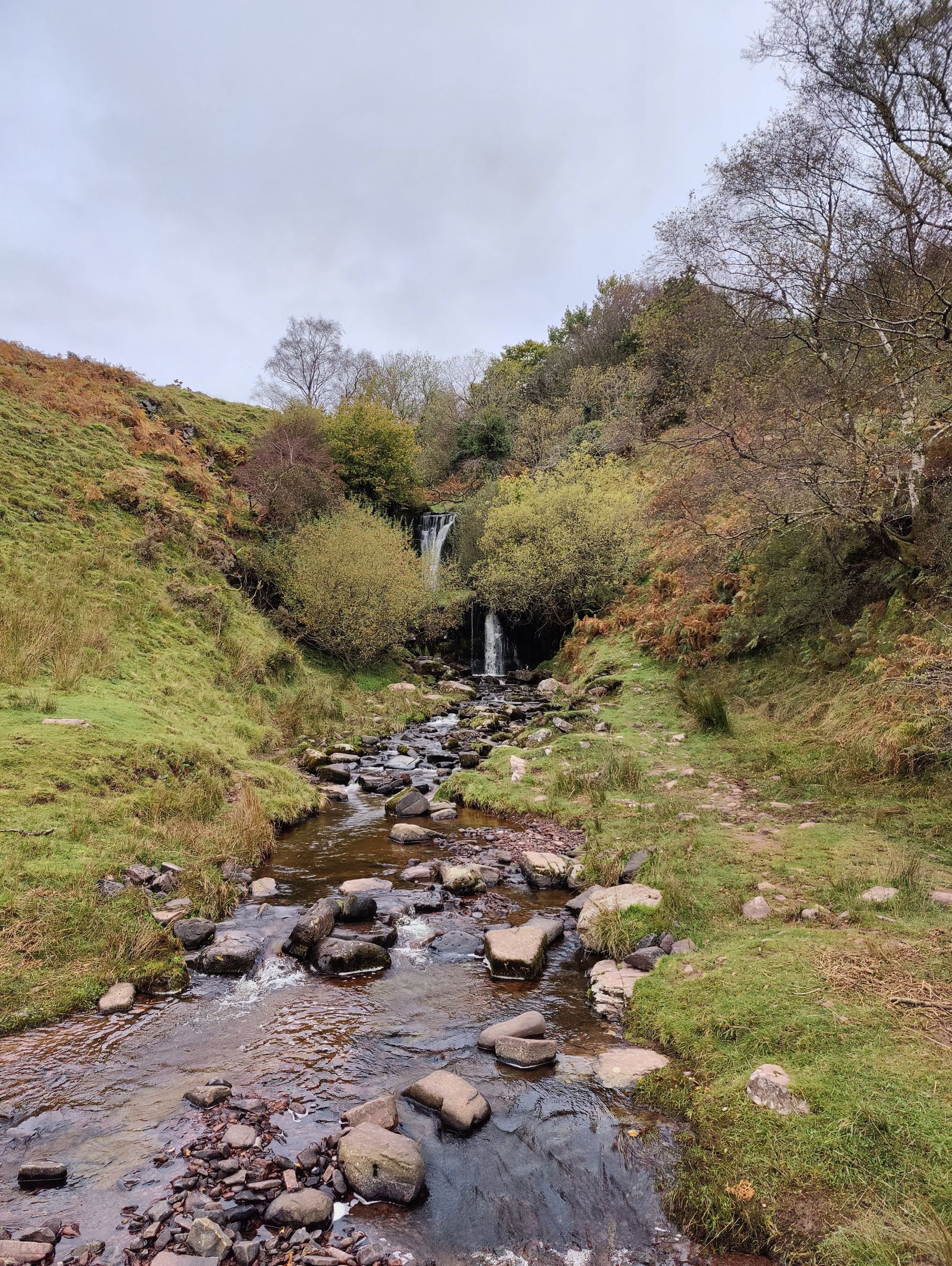 I'd recommend allowing yourself 3-4 hours to complete this, there's a lot of slow climbs and sections too technical to take at any great pace.
It is, however, well worth the time commitment!