One Pair: 1,000km
Taking a single pair of Lone Peak 7s over 620 miles and seeing what happens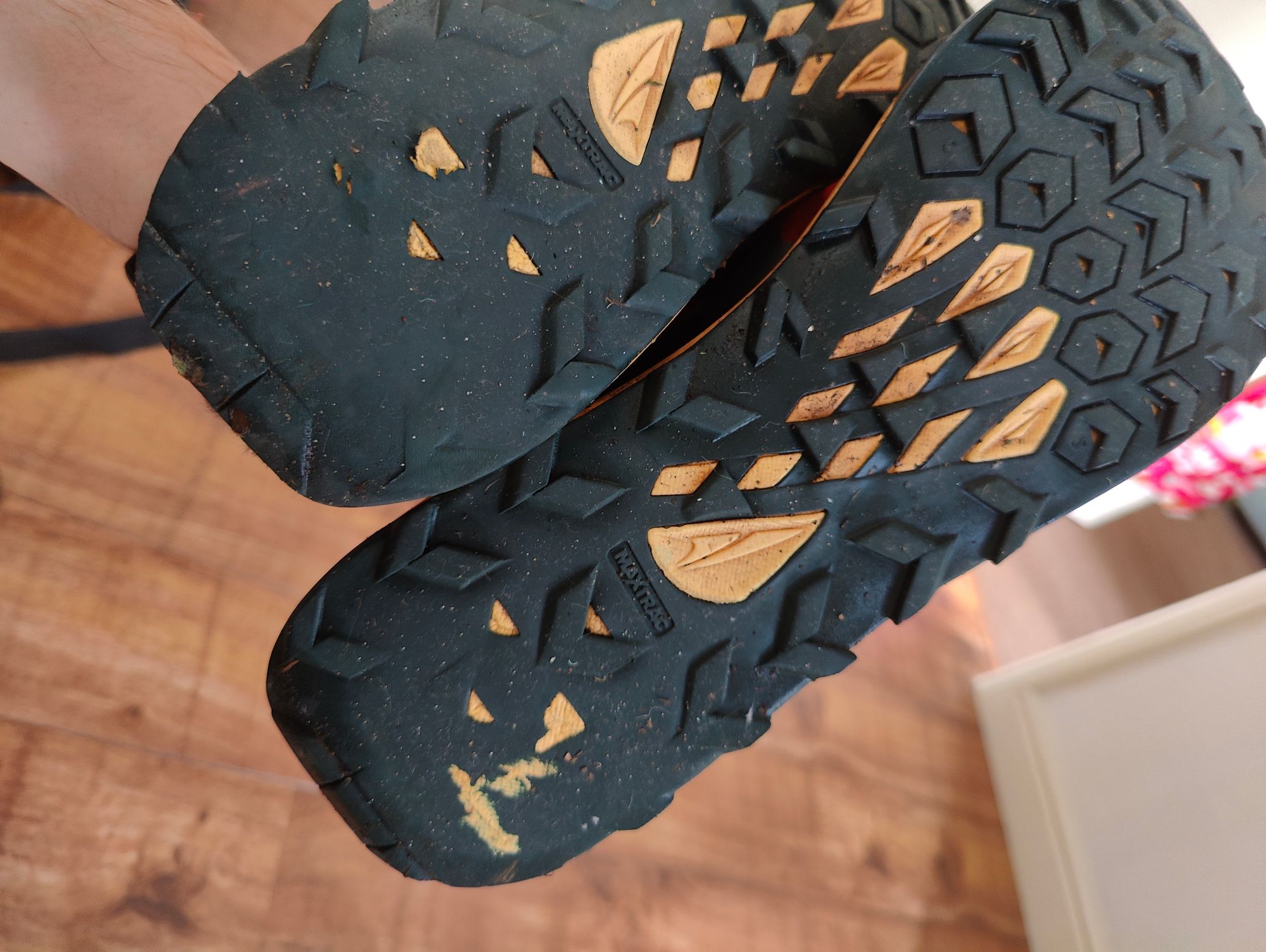 When adding shoes to Strava it comes with this feature and message encouraging you to swap out shoes when they've reached 500-800km. On the website the default reminder is sent at 400km.
As a new runner I listened to this religiously, and when I received that notification I started looking for a second pair of shoes to replace the last, even when they were still in good nick.
I continued being guilty of this when I started ultra running, being too afraid to pick up an injury because I didn't want to fork out on a new pair of shoes. It gets expensive too, when you're upping your mileage to 200-300km a month suddenly shoes don't last that long against the above recommendations.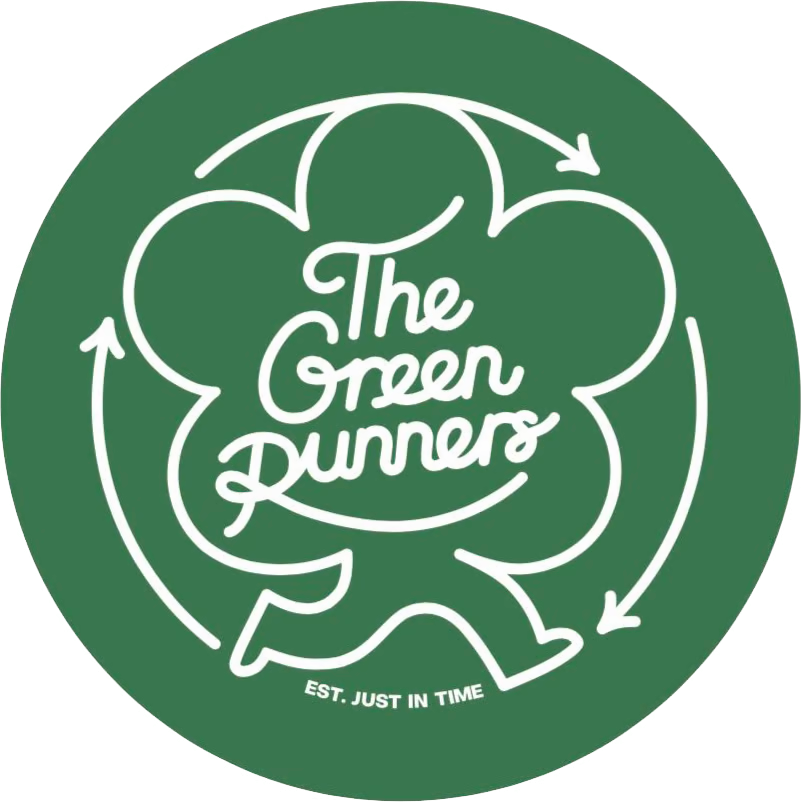 Recently though I've been inspired by The Green Runners; an organisation dedicated to reducing the impact running has on the environment, notably in this example by being less wasteful with your kit.
As such I wanted to take my lovely red training pair of Altra Lone Peak 7s, a shoe I thoroughly love, and see if they'd hold up to 1,000km distance traveled.

To my surprise the made it, and without damaging my feet or falling apart. Here's what it was like getting to the big 1K.
How They Felt
Around 800km in they started feeling less supportive with the midsole and insole specifically feeling flatter and under cushioned. For the last 200km I tended to wear thicker socks and use them mainly for Z2 easy runs, mostly run commuting.
Feet did start feeling more sore after using them than my other shoes, but nothing that prevented me from running the next day.
With the outsole wearing down they became pretty slippy in the wet and mud, especially when hiking (where the heel, the most worn part, was spending more time on the ground).
And, unfortunately for people who share a coworking space with me, they absolutely stank, even after a few washes. The plushiness of the LP7s meant they do hold on to moisture (and smells) more than other trail runners I've had.
However, all this said, the main takeaway is that after passing that 800k point they still had plenty of life as a hiking and light easy miles running shoe.
How They Held Up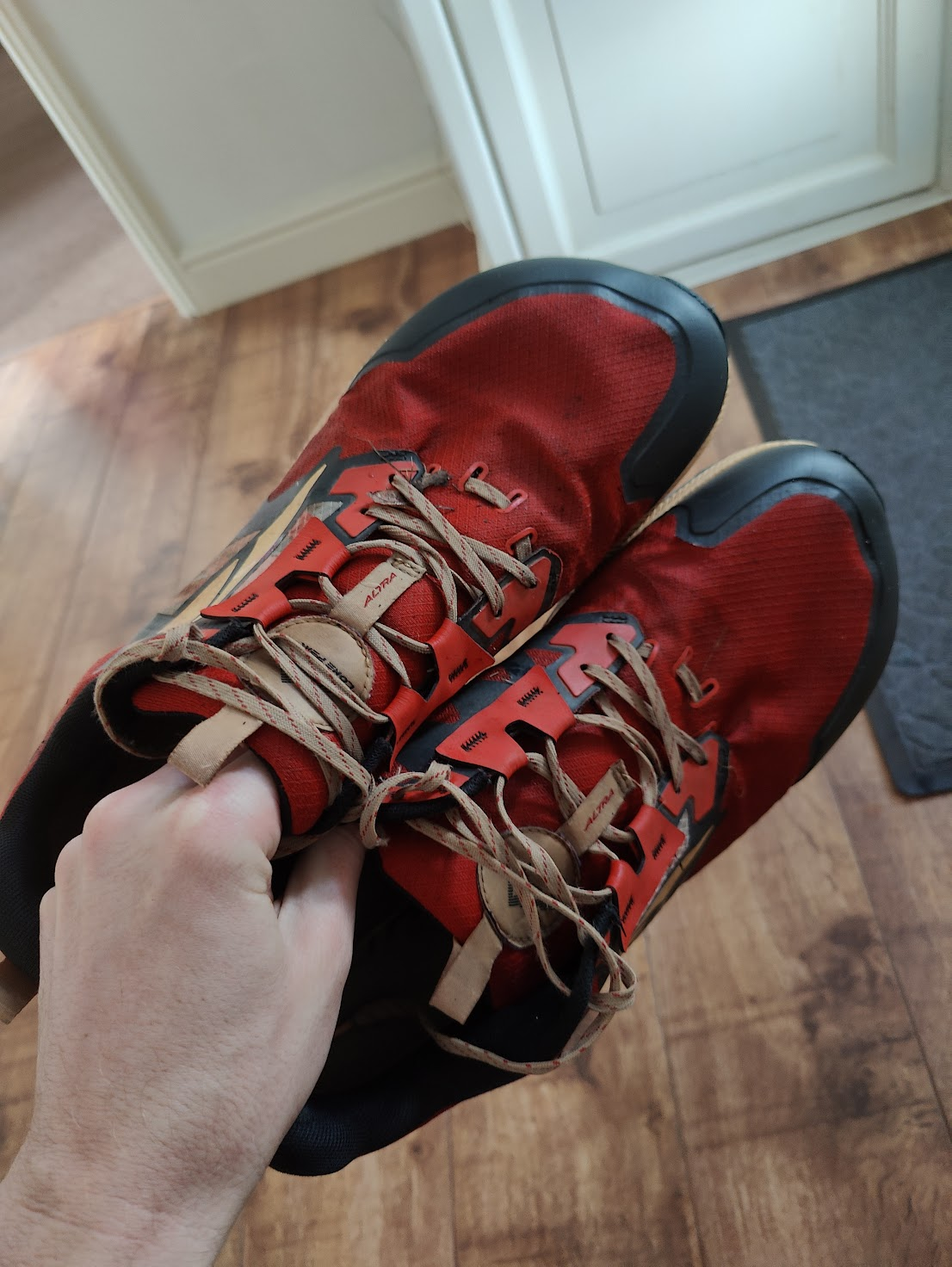 The upper is basically like new, it has no rips, tears or separation from the sole, and along where your toes bend (a usual spot for premature wear) it's absolutely fine.
Only thing of note is a slight lifting of the glued overlays at the edges, however it's purely cosmetic.
It's a less shiny story with the midsole however; Altra's Ego midsoles are pretty good, nice and cushioned, but this one has long since gone flat and unsupportive. I get tingling big toes from where my foot is pushing into the material and don't feel as much comfort as I did the first 600km.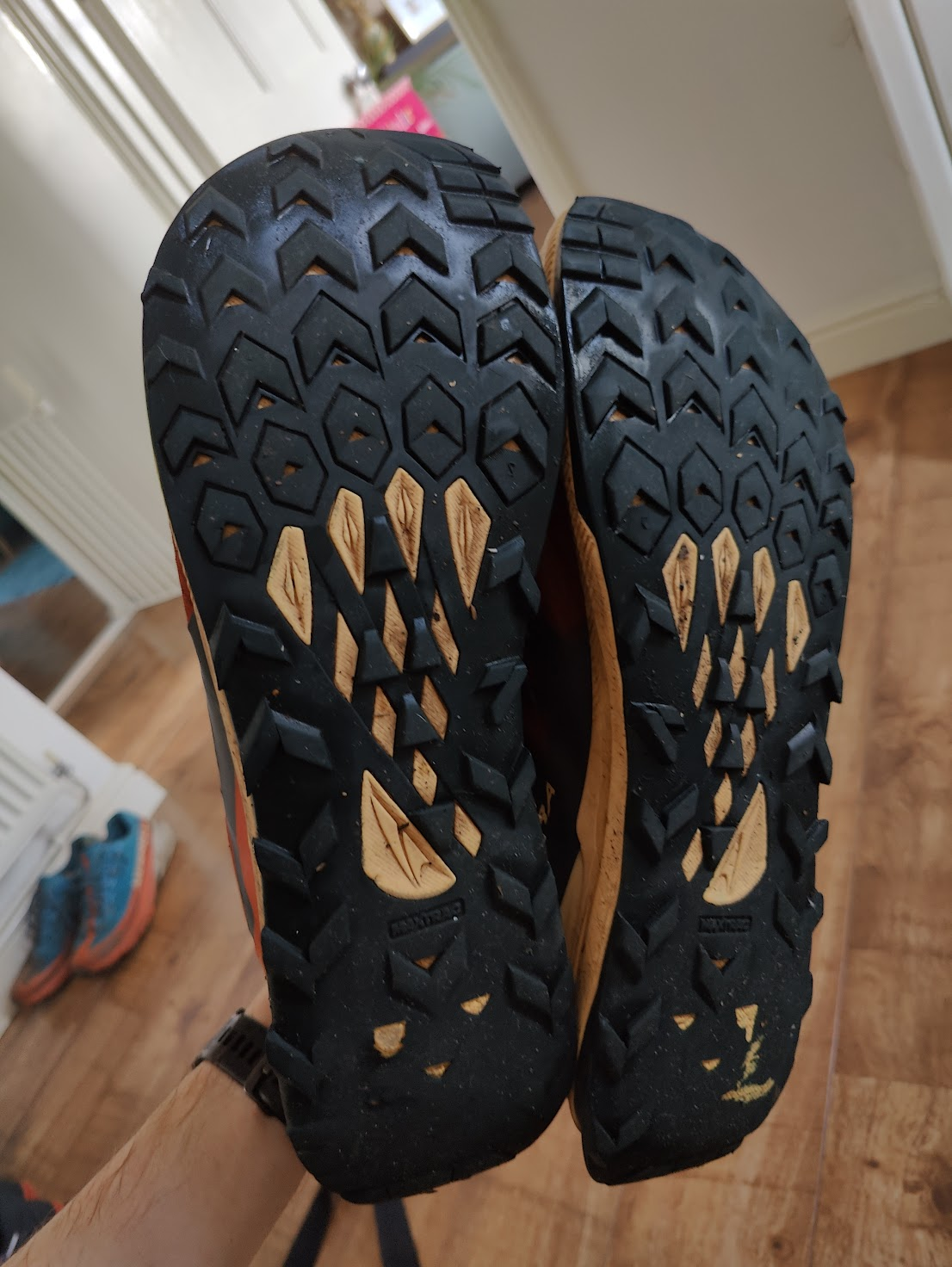 As for the outsole: the forefoot has worn down a fair bit but still has some good grip. Alongside this the midfoot as done well with less wearing in general.
Under the heel however it has worn down to slicks, with sections of the midsole being exposed in places and little traction left to speak of.
I wouldn't take these on anything technical now.  Mooching round town though? Still comfy.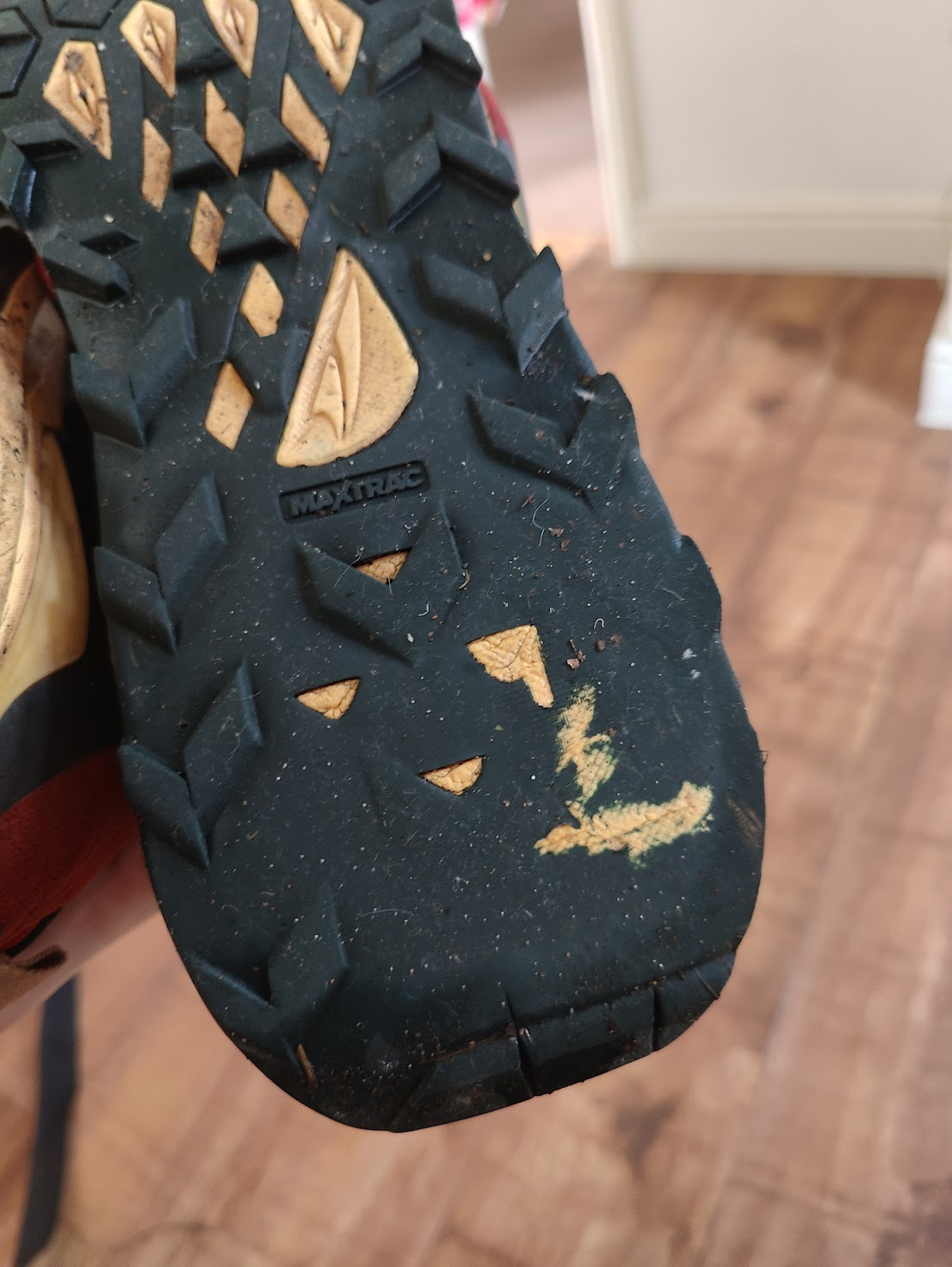 Final Thoughts
They say running is a cheap sport: which is true, until it isn't. Suddenly you're buying vests and poles and nutrition and 3 pairs of the same shoe and weird looking toe socks that cost you a solid day out and tablets filled with salt and strange little collapsible cups and 5 different Happy Strides shorts and 10 different VAGA hats and 30 different Running Punks tops and suddenly making kit last seems a lot more important.
Then you consider running a pair of shoes down til they are properly done is less wasteful, helps reduce our impact on the environment, and if you recycle them it also removes them from landfill and treats them with the love they've treated your feet.  (Check out your local running shop, many recycle shoes for you)
Strava should change the copy on their website, to read:
The general industry recommendation is to replace shoes when, and only when, they actually need replacing.