Merrell Rubato First Impressions
Thoughts on the new Rubato trail running shoes after 50k usage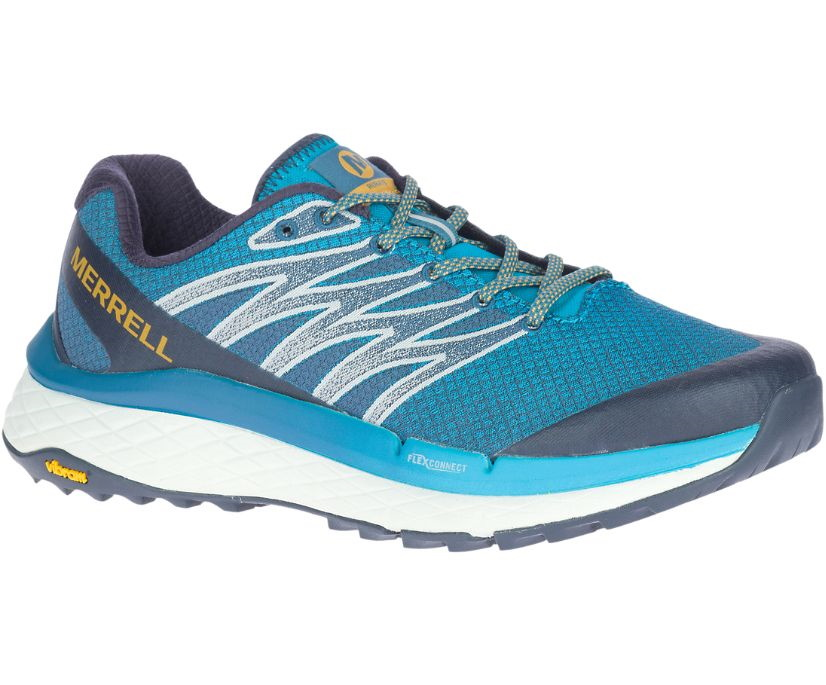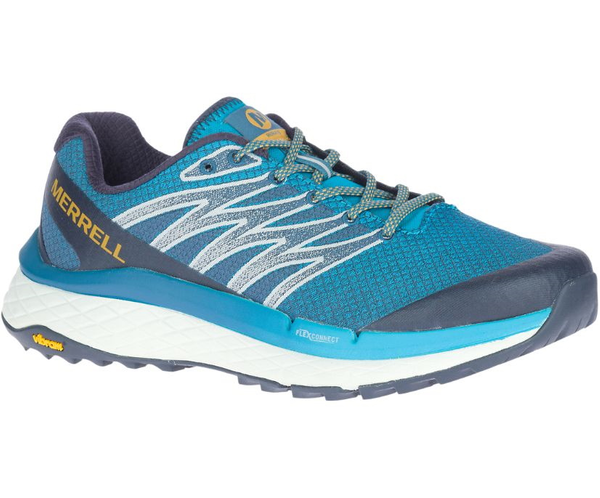 Thoughts on the new Rubato trail running shoes after 50k usage.
Context
Having done a few awkward and awful feeling road based marathons in the Altra Lone Peaks, I realised that I needed something with more padding for the longer distances.
Previous I'd fallen in love with the Innov-8 TerraUltra G260s; they were a perfect hybrid between zero drop and a solid, foamy base that made them ideal for long runs whilst still being good for the trails.  However the G270s didn't click with me, the fit was too tight on the toes and ended up giving me two black toenails!
Merrell's on the other hand always fit me nicely; the UK size 14 in the Vapour Gloves, Trail Gloves and Bare Access XTRs all felt great, with the main downside being they are all barefoot style, so definitely not shoes you'd want to take on 30k+ runs.
In 2021 though Merrell released the Rubatos, a new zero drop trail running shoe with much thicker cushioning, immediately intrigued I bought a pair and tried them out.
Features
The Merrell Rubatos are a trail running shoe designed for long distances, they start with a foundation very similar to the Bare Access XTRs, in that they are zero drop, have a wide toe box and generally follow the minimalist principals.
However, it's like Merrell then strapped a shed load of foam to the sole, bringing the stack height up and giving them a thick cushioned feel.
In terms of the lugs they are definitely designed more for light trails rather than anything particularly technical or muddy.  They feel suited more to woodland paths, gravel that sort of thing; you may struggle in a bog.
Impressions
Firstly the fit; as with the other Merrells these are comfy, with a gorgeous wide toe box that once you are use to you'll want in every shoe.  They do feel quite loose though, the padding doesn't feel like it encloses your foot well, and I did get a lot of heel slippage.  Working on the paces for a while though I did manage to lock my foot in a little better, though the heel still felt slippy when pushing through mud.
Getting out on the road; I was immediately in love with the feel. Having got use to Lone Peaks, it was like night and day to feel the springiness and energy return from the thicker foam of the Rubatos.  After a few longer runs I was happy with their feel on the road and felt them much more appropriate for marathons.
When the road turned to trails, there was still some good grip on the sole, however the shallow lugs combined with an unstable feeling stack height would make me uncomfortable on any treacherous technical trails, even if my foot was feeling cosy.