EPONA 100 Ultra - Recce Routes
The EPONA 100 Mile route broken up into scouting routes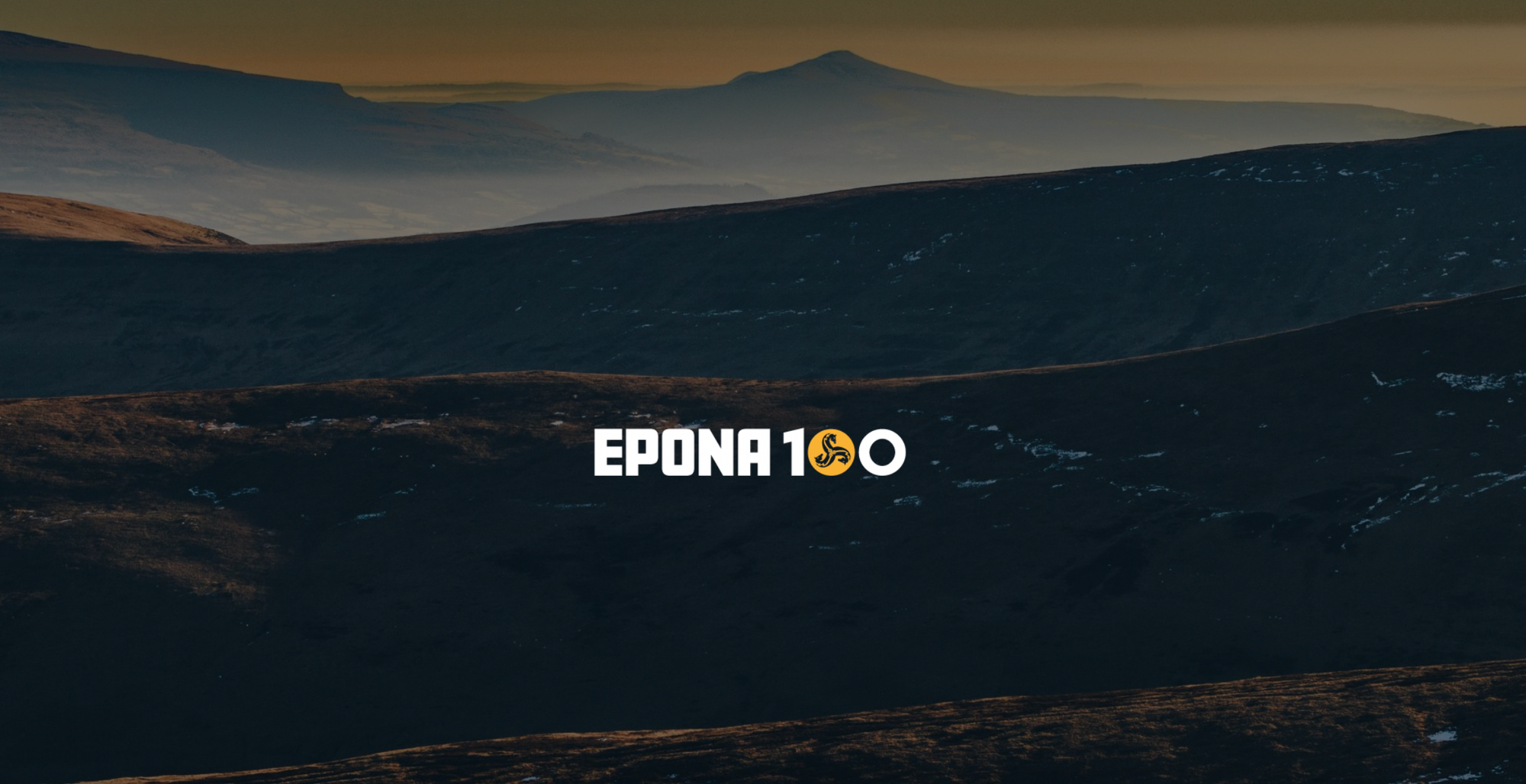 The EPONA 100 Ultra is the first 100 miler Pegasus has launched, sitting alongside their shorter (but utterly brilliant) routes around South West Wales, and the multi-day hardcore Wild Horse 200 miler.
I've taken it on in 2024 as my first 100 miler; and to be honest reading up about what it entails I am BRICKING IT.
It contains 5,400 meters elevation gain over 23 mountains, namely Sugar Loaf, Skirrid Fawr, The Blorenge, Gilwern Hill, Blaen Onneu, Mynydd Llangynidr, Pant y Creigiau, Bryn Melyn, Tor y Foel, Table Mountain, Pen Cerrig Calch, Pen Allt Mawr, Pen Tywn Glas, Mynydd Llysiau, Pen Trumau, Waun Fach, Pen Y Gadair Fawr, Rhos Dirion, Twmpa, Hay Bluff, Twyn Llech, Black Mountain, Sugar Loaf for a second time (because why not!)
To help out I'm planning to do lots of recces of the route and long trips out to the mountains where I can practise hard climbs.
I'm sure plenty other EPONA runners will be looking to do the same, so in case it helps here's some GPS files splitting the route into 4 stages.
Stage 1: Three Sisters
Sugar Loaf, Skirrid Fawn & The Blorenge. Starting at a car park in LLanfoist with easy access to this stage. Comes in at 35k with 1,460m vert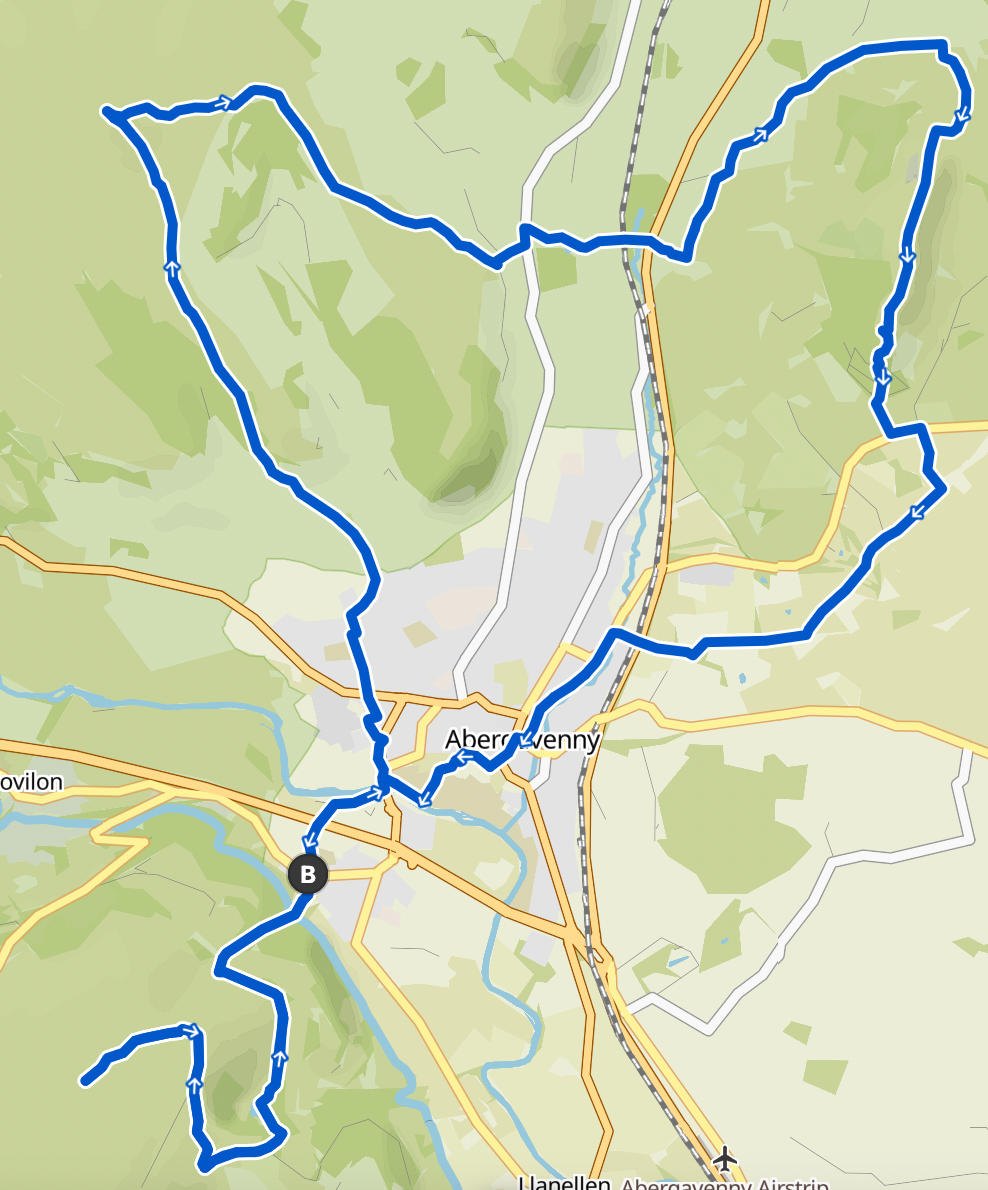 GPX File:
Stage 2: Passing Clydach
Stretch connecting The Blorenge to the Beacons north west, 36k, 900m vert
Start point is the car park on the shoulder of The Blorenge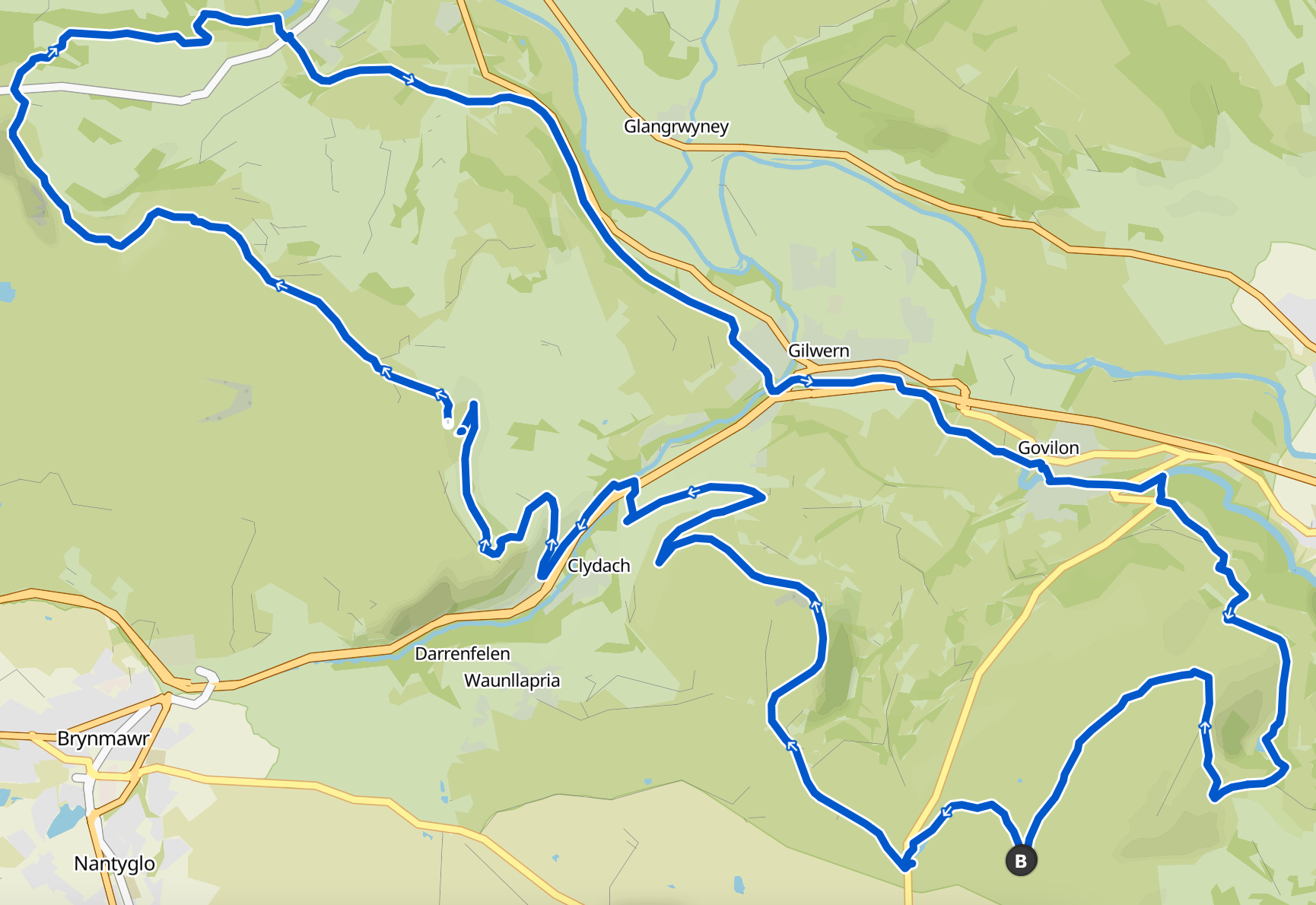 GPX File:
Stage 3: Beacons
39k, 890m vert, starting at Llangattock where they looks to be plenty of parking.
Doing a loop of the Beacons stretch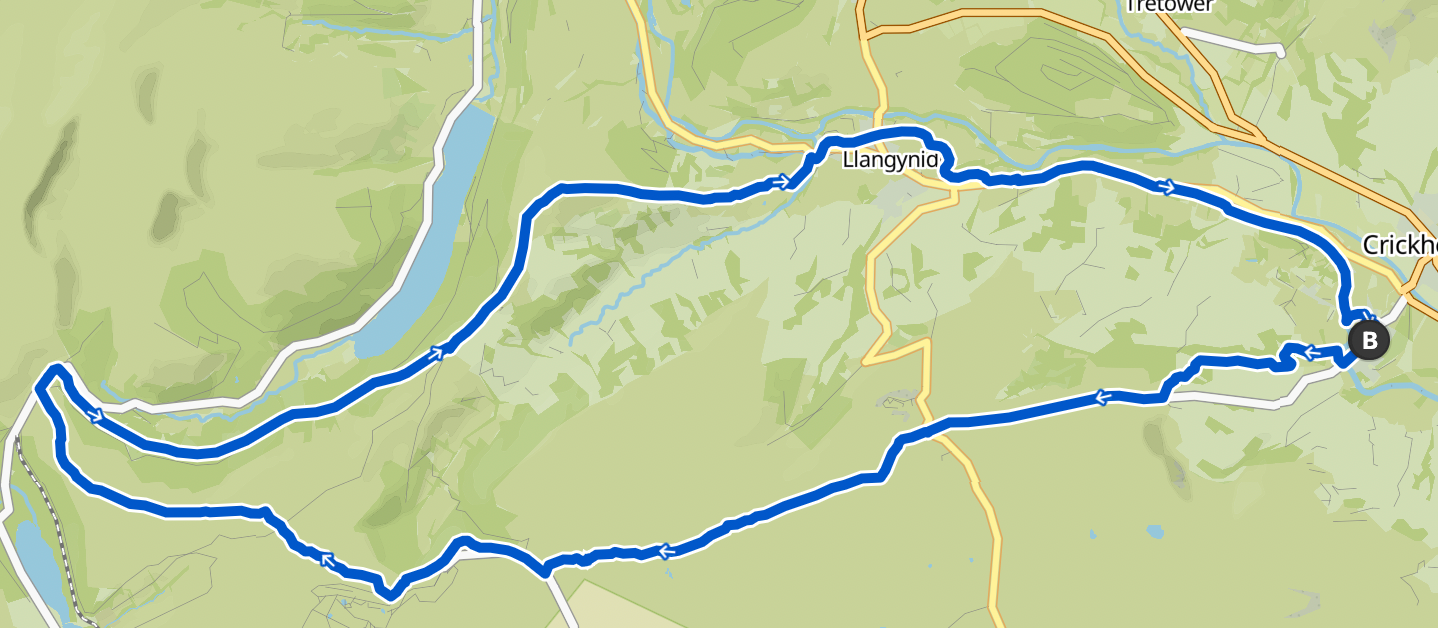 GPX File:
Stage 4: Black Mountains
Starting in Crickhowell, takes in the whole of the Black Mountains segment in one.
77km, 2,440m vert
Definitely one that needs breaking up further! Was struggling to see a good way to make it a loop so likely a few out and backs to cover this ground.
Maybe the west mountains, skipping the forest and looping back to Crickhowell, then doing the east side separately.
Would be good training to do it in one go though...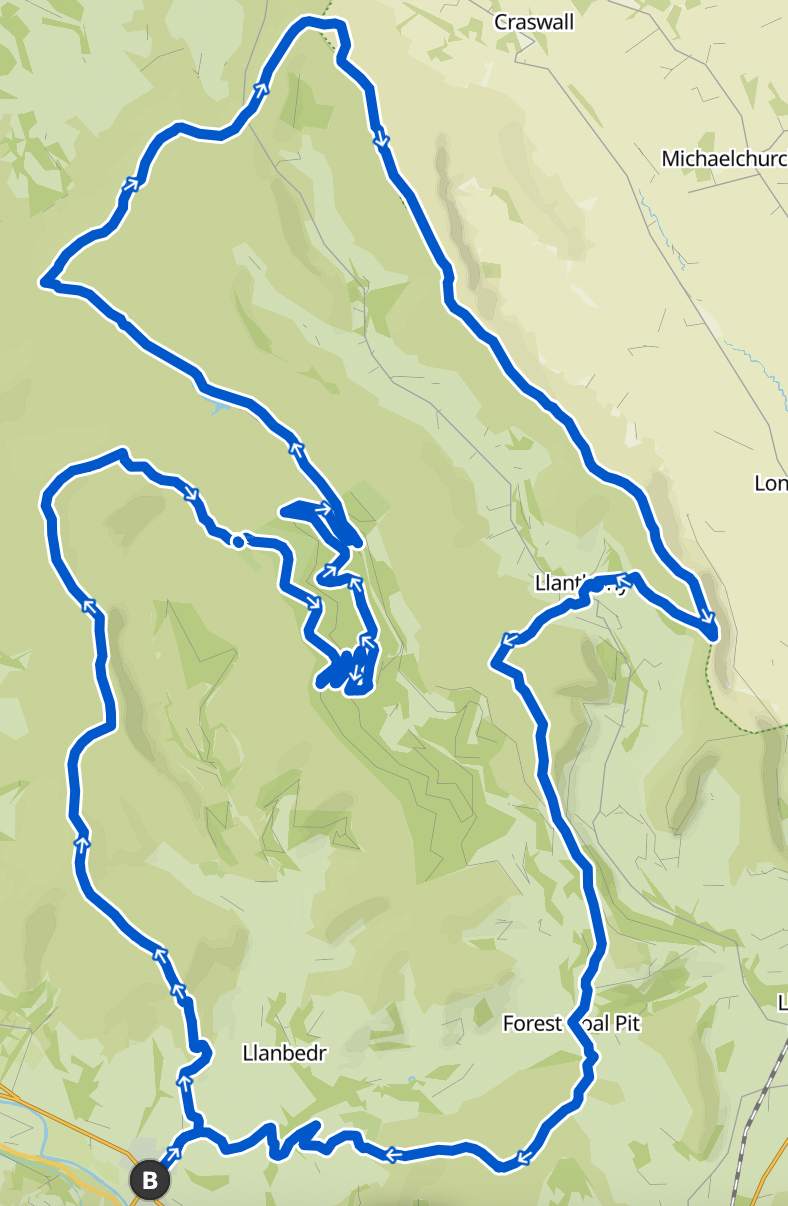 GPX File: