Cotswold Way 100k Plan
1 week left til the big one.... eek!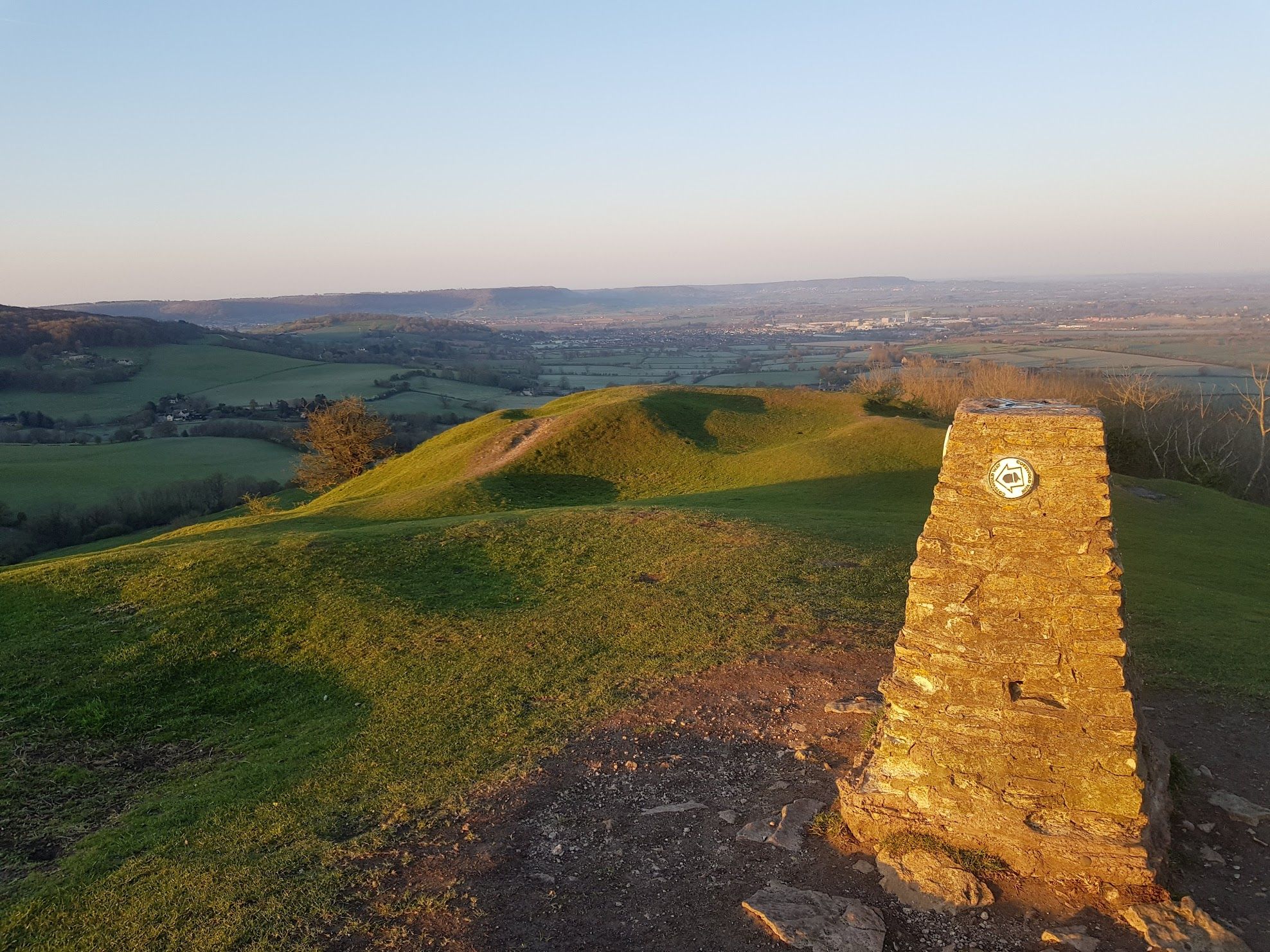 Next week I'm taking on my first 100k distance event in one of the most beautiful areas of England & somewhere dear to my heart: the Cotswolds. Specifically the Cotswold Way 100k by Ultra Challenge.
Having grown up in Stroud a lot of the ground (and hills!) will be familiar and I'm looking forward to joining the dots between woodlands / viewpoints we visited when I was younger.
I am however very conscious that this will test me far beyond anything I've done before. Not only have I yet to breach 100k, but the course itself has 2,254m elevation gain, which is comparable to the EDDUM (the hardest thing I've ever done 😬). It is also the height of summer and the preceding weeks have been topping out at 25-27c heat 🥵.
The Course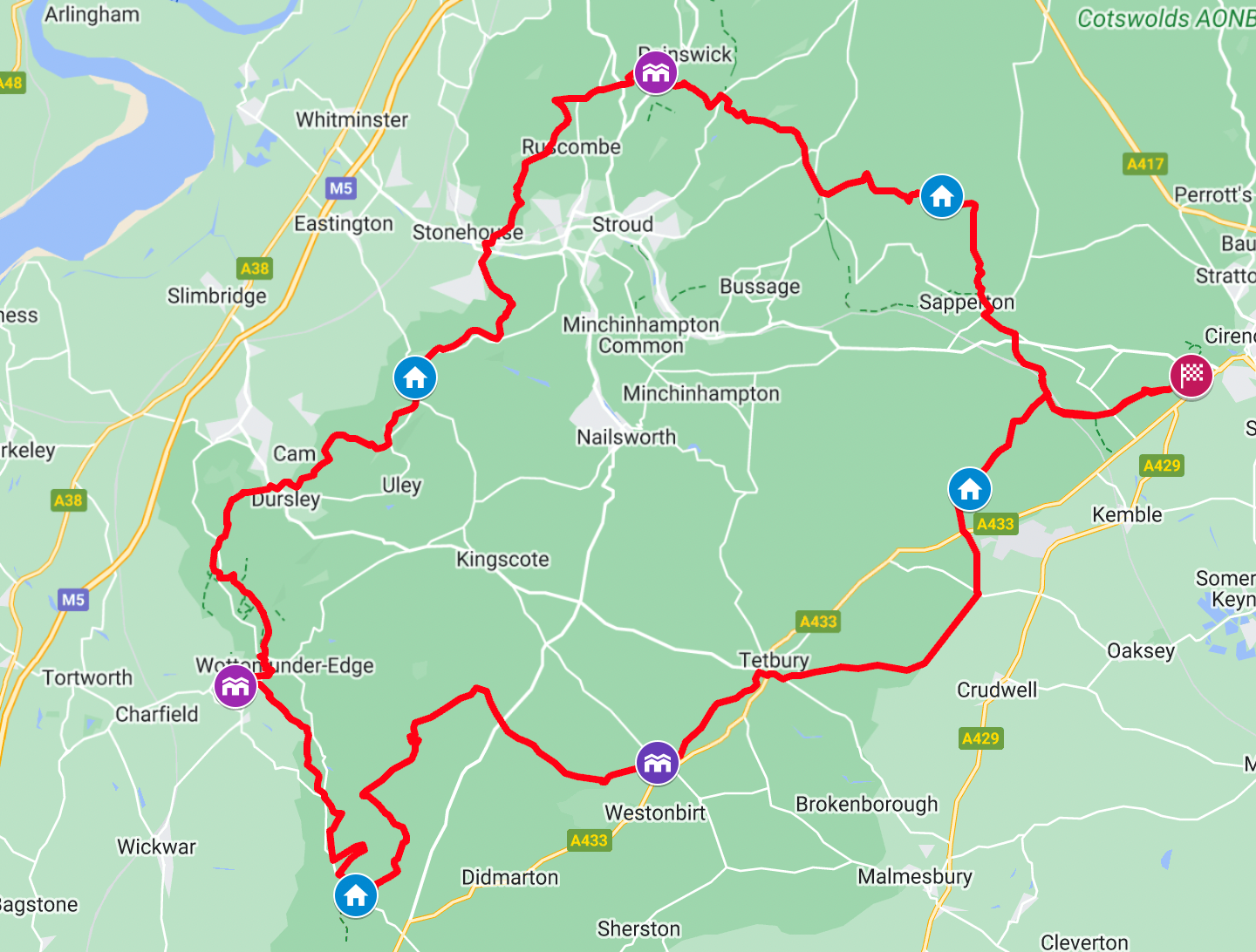 Starting in Cirencester; the route goes anti clockwise to Painswick where it joins the Cotswold Way proper. From there it follows the Way through Dursley and Wotton-under-Edge to the Somerset Monument at Hawkesbury Upton, before leaving it to make our way across Westonbirt and Tetbury back to the finish.
The Cotswold Way is hilly, with 2,254m elevation gain spread out over those clicks. For me this will be the toughest part, sapping energy away through the day (and night most likely 🙈).
Checkpoints are roughly every 15k, which is about right for an ultra.
Training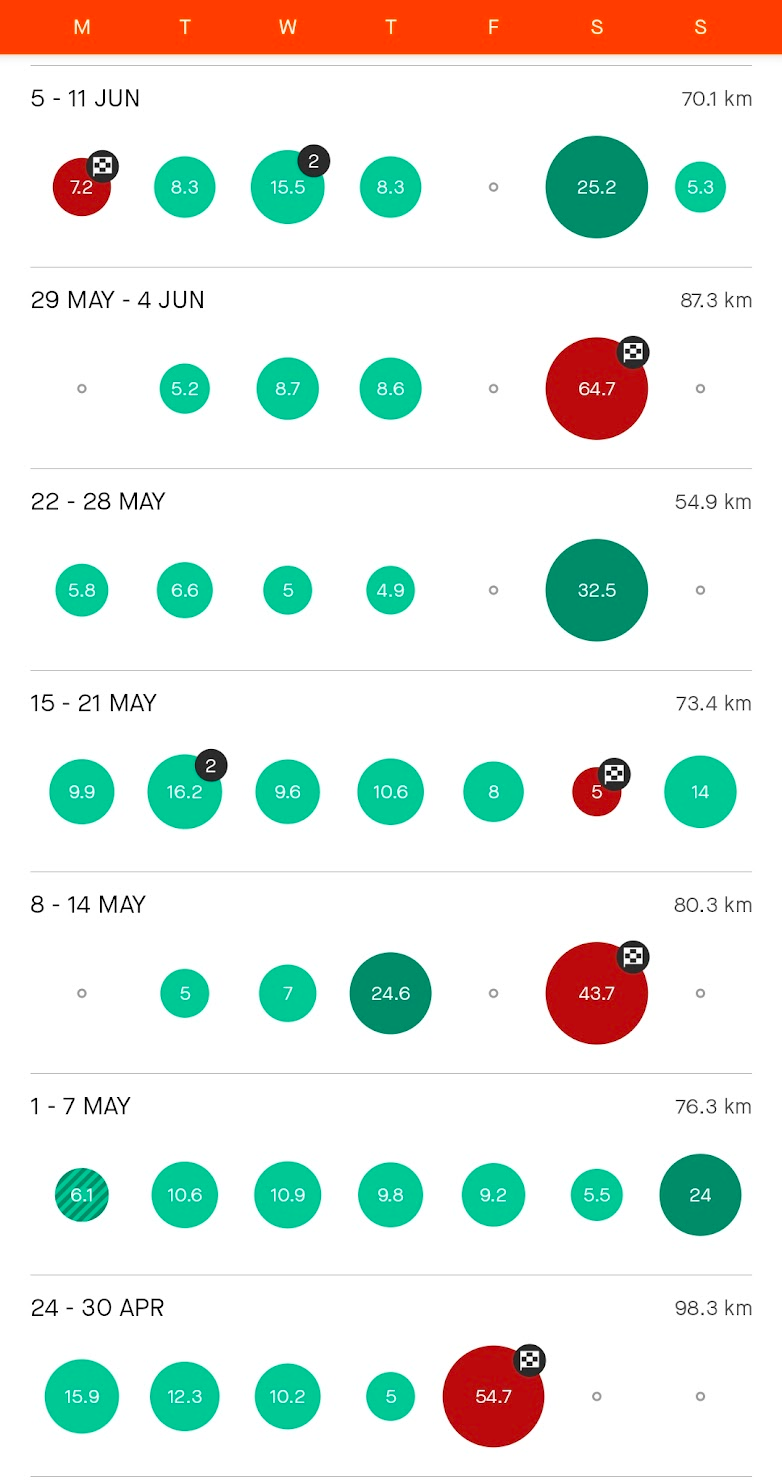 The most informal style of training I've done so far; no real plan this year. Instead I've focused on:
Keeping up an average of 70k/week
Long runs on the weekends
Plenty of run commutes
Plenty of trail running in general with lots of hills (wish I'd done more though)
A good bit of hiking (wish I'd done more though)
Sprinkled into that were a few longer events to build up to the distance:
Taith Taff Ultra - 55 mile ultra - longest run so far but relatively flat
4x trail marathons, including the rather tough Radyr & Morganstown event
Gordano Round extended - 54k ultra with lots of hill work
The VOGUM - 40 mile ultra and good test of heat endurance!
I also started doing some strength work with kettlebells (having done absolutely none in the past). However my daughter over enthusiastically jumping right on my xiphoid process (the bottom bit of your sternum) put an end to that for a solid 6 weeks 🤦‍♂️
The biggest kick for me was the VOGUM: I went in over confident, underestimated the heat and ended up gassed at half way, exhausted and struggling to fuel. A strong reminder to start slow, get slower, fuel properly and treat the heat with respect.
Gear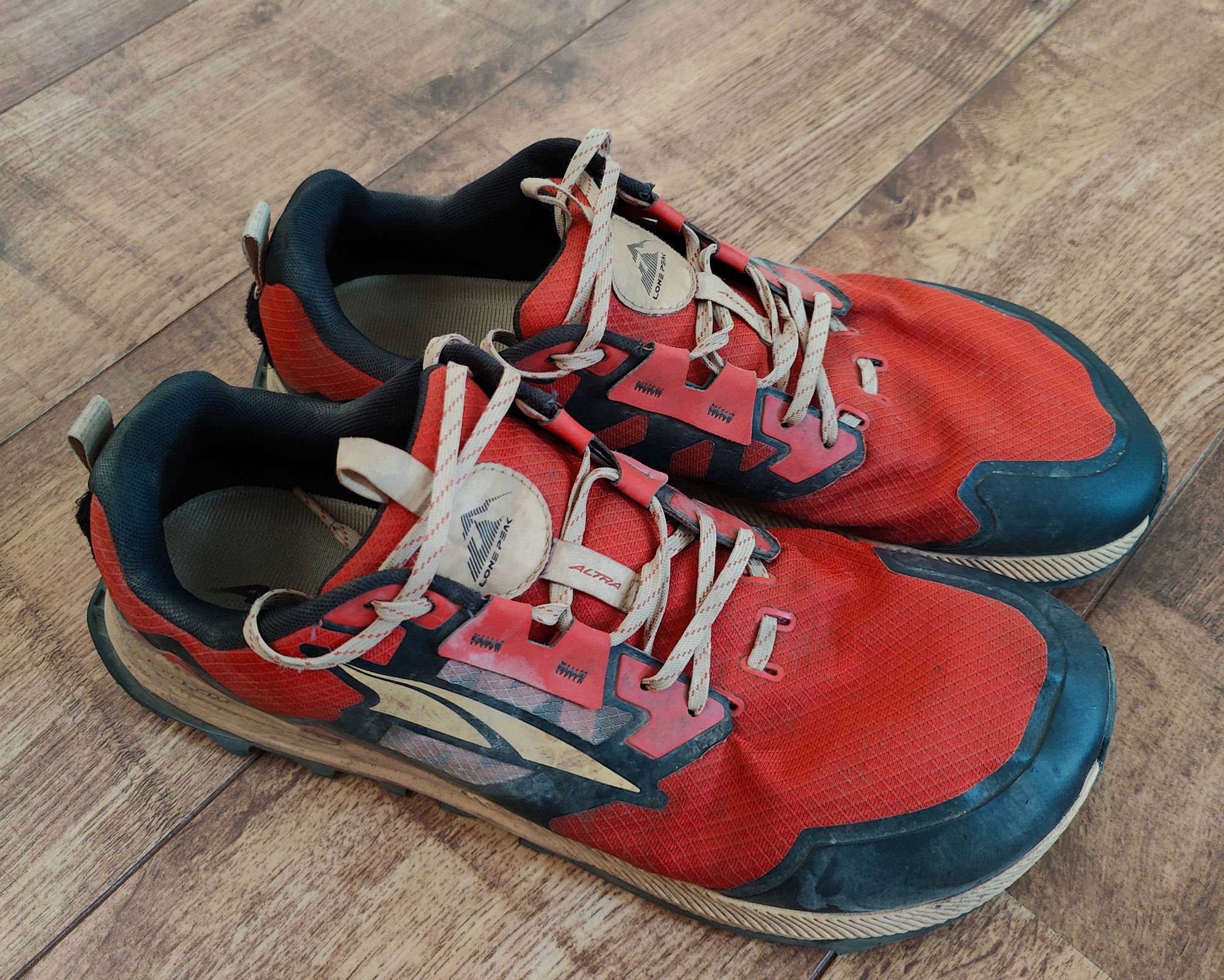 It's 100k, I'm not messing about here, sticking with what I know works for me so this gear will be old hat for anyone who's read my blog before.
Will be using the Salomon Adv Skin 12 race vest: it's never caused me any issues, doesn't chafe and has plenty of space inside.
Inside the vest will be the standard emergency / first aid gear, along with some spare socks, buff, coat and fuel. Won't need many layers due to the expected temperature.
Most importantly: the shoes. I've spent half the year switching between the Hoka Speedgoat 5s and the Altra Lone Peak 7s. During the VOGUM the Speedgoats gave me enough problems (toe bashing, overtightened laces, aching legs) that I can't risk them for the longer distance, despite enjoying the extra cushion and grip they give me. So opting for the tried and true, the Lone Peaks. The have less cushion but are supremely comfy in all other regards over distance, whilst also being big enough to let me lace them loosely as my feet expand.
Nutrition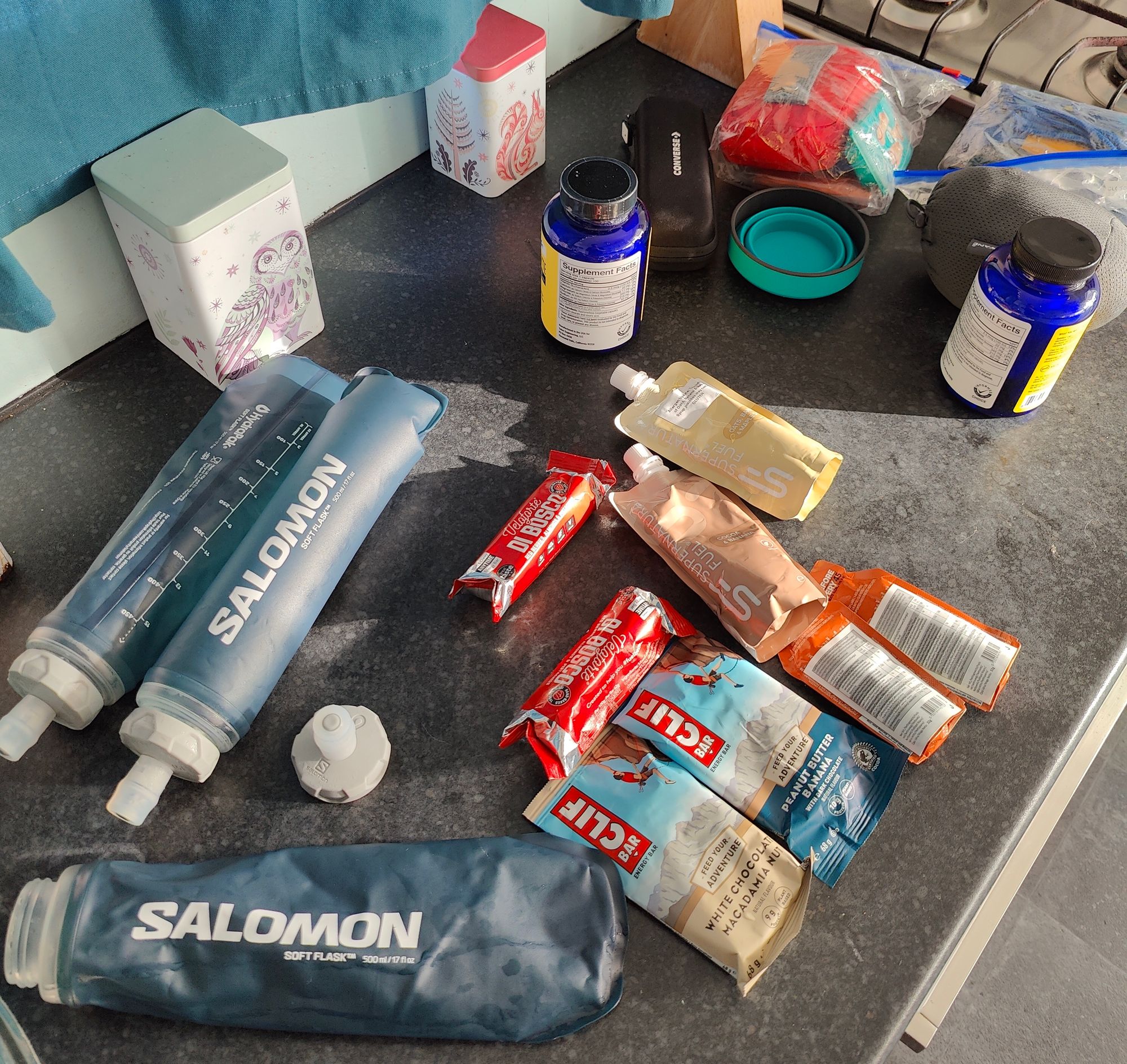 First things first: will be taking 3x 500ml soft flasks plus the XA filter flask so I can get water from streams mid run if needed. The event organisers require 2 litres of water to be carried from the start, and that sounds infinitely sensible in the heat we've been having recently.
I'll be using salt tabs exclusively rather than Tailwind; both because they work well for me and also due to feeling more dehydrated when drinking the thicker syrupy Tailwind when it's really hot.
Food wise I'll be depending mainly on the aid stations to refill my scran bag, but will have these on me from the start:
VALA energy gels - real food gels, a recent addition
Clif Peanut Butter Banana bars - softer than some of their other ones so easier to digest and damn tasty
Veloforte bars - real food bars, very good energy source
Active Root sachets - a backup fuel source akin to Tailwind in case I start to struggle with solids and need something to help settle my stomach (Active Root contains ginger)
Race Day Strategy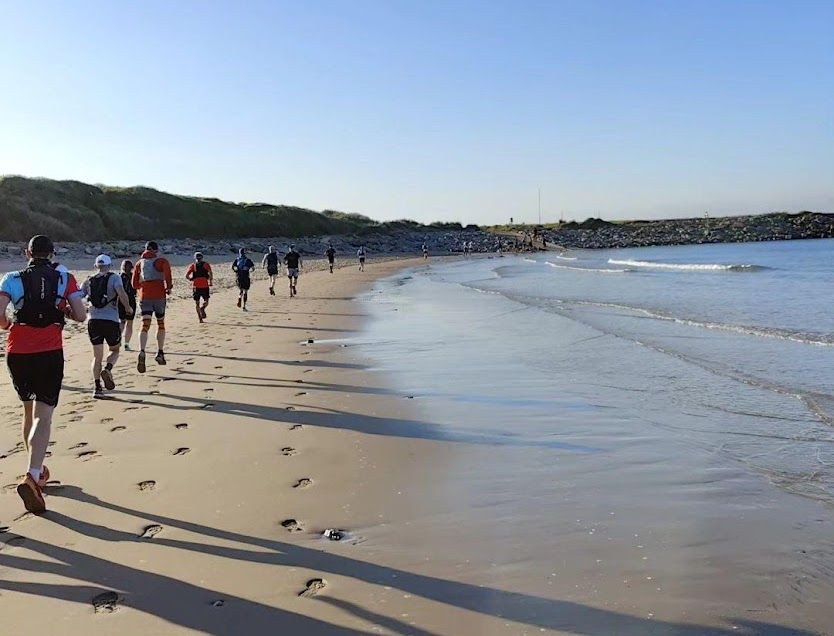 Start Slow, Get Slower.
I ignored this during the VOGUM and, shock horror, suffered for it the rest of the race. I can't afford to make that mistake over 100k so I'll be constantly checking my heart rate and keeping it in Zone 2.
As part of that strategy I'll be slowing to a walk every 30 minutes to eat, reset and bring that heart rate down a little. It's a good way to take a moment to think about what you need next, ensure you're not overcooking it or neglecting any nutrition and swap out kit as required.
Salt tablets every hour seem to work well for me, with the option to take more if I start cramping or struggling in the heat.
And finally, I'll be taking my time at aid stations to rest, refuel, eat well and drink lots of water.
As for goals:
A Goal: Finish smiling
B Goal: Finish
No pressure on time, no targets, just crossing the line before the weekend is over.
Closing Thoughts
Despite being a little nervous, I'm actually really looking forward to this one. My body feels ready, I know that, so long as a I stick to the strategy, I can bring it home, and the rest is just one long beautiful adventure along some breathtaking scenery.