Altra Lone Peak 4.5s - 600km Review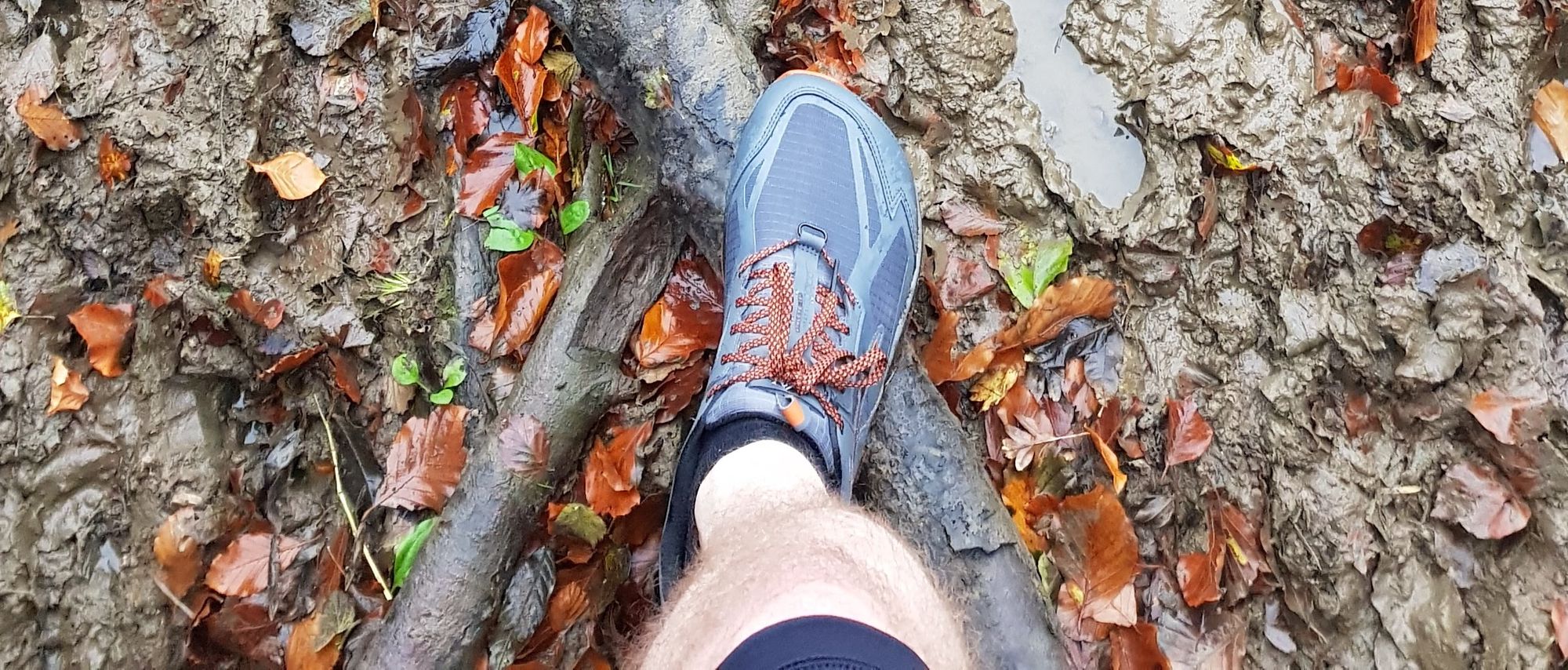 The Lone Peaks have been my staple trail running shoe since November 2020 having taken me on everything from a quick run round the local trails to my first 50k ultra marathon.
Here's my thoughts on them as this pair come towards the end of their lifespan.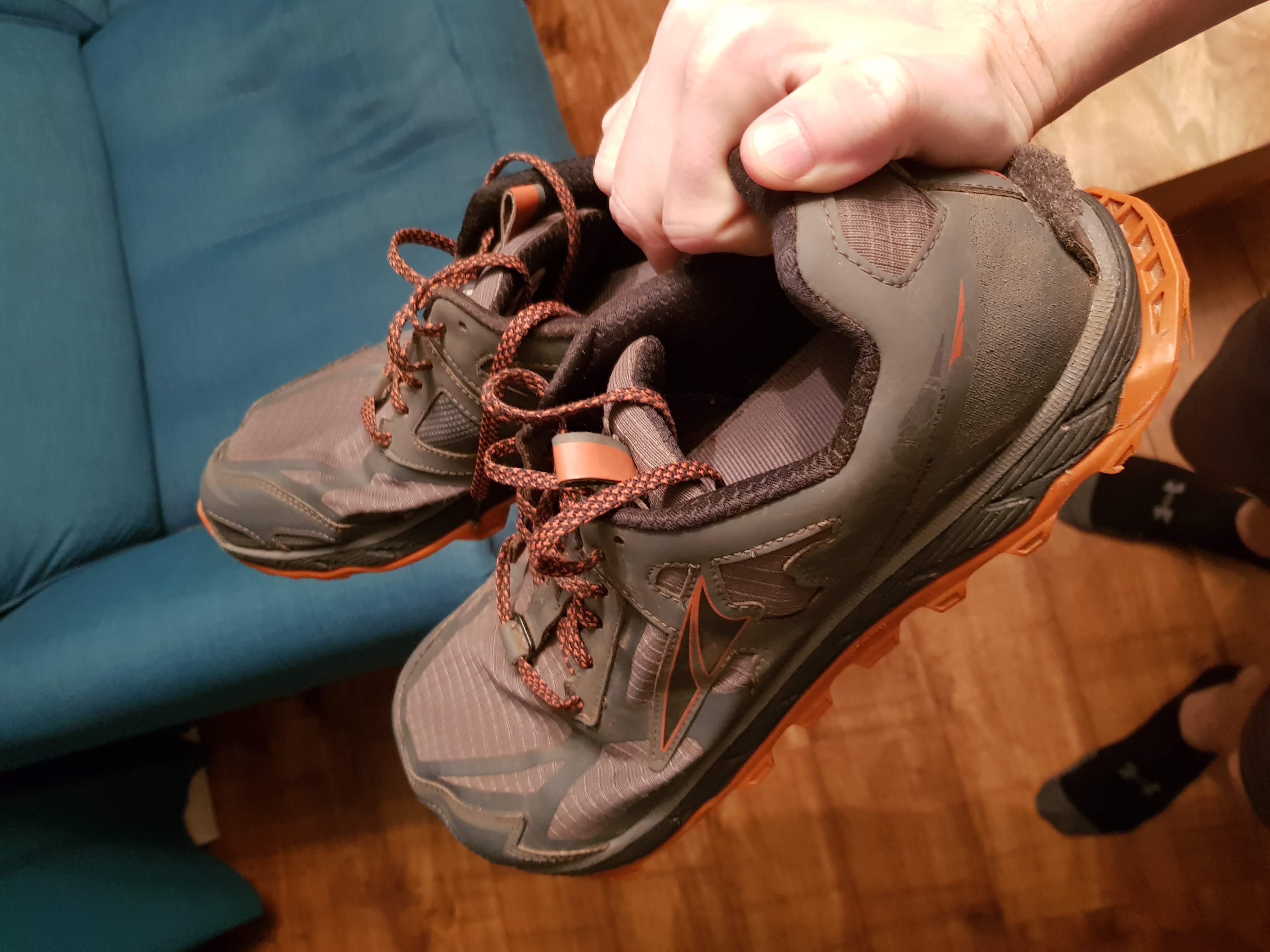 Features
As with all Altras; these shoes have zero drop, a wide toe box and "just enough" padding underfoot.
They feature a rock plate to prevent sharp stones cutting into your sole, a gaiter trap to secure gaiters over the laces and your ankle, and nice chunky lugs for grip.
As an added benefit the upper allows water to drain quickly without feeling like the shoe is sodden on a long wet run, whilst the whole shoe in general is nice and cushioned.
Fit & Feel
I'm roughly a 14/14.5 UK size and the Lone Peak 4.5s fit perfectly on my foot. The first thing you'll notice is the cushioning, especially around your heel and upper foot, it's more substantial than some other Altra's I've tried and goes a long way to making this a joy to run in on those long Sunday runs.
For the stack and underfoot padding I'd call the Lone Peaks a mid point for Altra between two of their styles. On one side you have the traditional, very low padding shoes like the King MT 2s, whilst on the other you have the shoes designed for longer distances like the Timp 2 and Olympus 4. These shoes have much more substantial underfoot support, but it is a compromise. The more support you have, the more comfortable your foot will be over distance, but you also lose some stability by having your sole further away from the trail.
In many reviews I've seen, one of the reasons the Lone Peaks are so loved are because they are a nice compromise, comfortable and padded, whilst still feeling sharp and close to the trail with a reduced stack height.
The toebox on the Lone Peaks reminds me of Merrell's barefoot series of shoes, it's massive, and gives your toes plenty of room to splay out, adding to that feeling of comfort.
One downside is that the heel does feel quite loose, it feels like it moves regardless of how well you tighten the laces. That said, I've never actually had a blister on the heel from rubbing, so it's more a loose sensation rather than impactful, but one to be aware of if that's a problem area for you usually.
Where They Work Best
I initially wanted the Lone Peaks to be a good all rounder shoe, one I could wear for all my runs, whether they be training round local roads, trail runs or marathons on mixed terrain.
After testing them across all those types, it's a bit of a mixed bag.
The Lone Peaks are absolutely at home on trail runs over muddy, technical terrain and excellent up to half marathon distances. There's enough padding that if you're doing bits of road running you won't be too hard done by either.
From now onwards my new pair of Lone Peaks will be reserved for those nice long weekend runs in the woodlands, 10-30k distances, that sort of thing.  There the comfort, lugs, rockplate and right level of padding excels.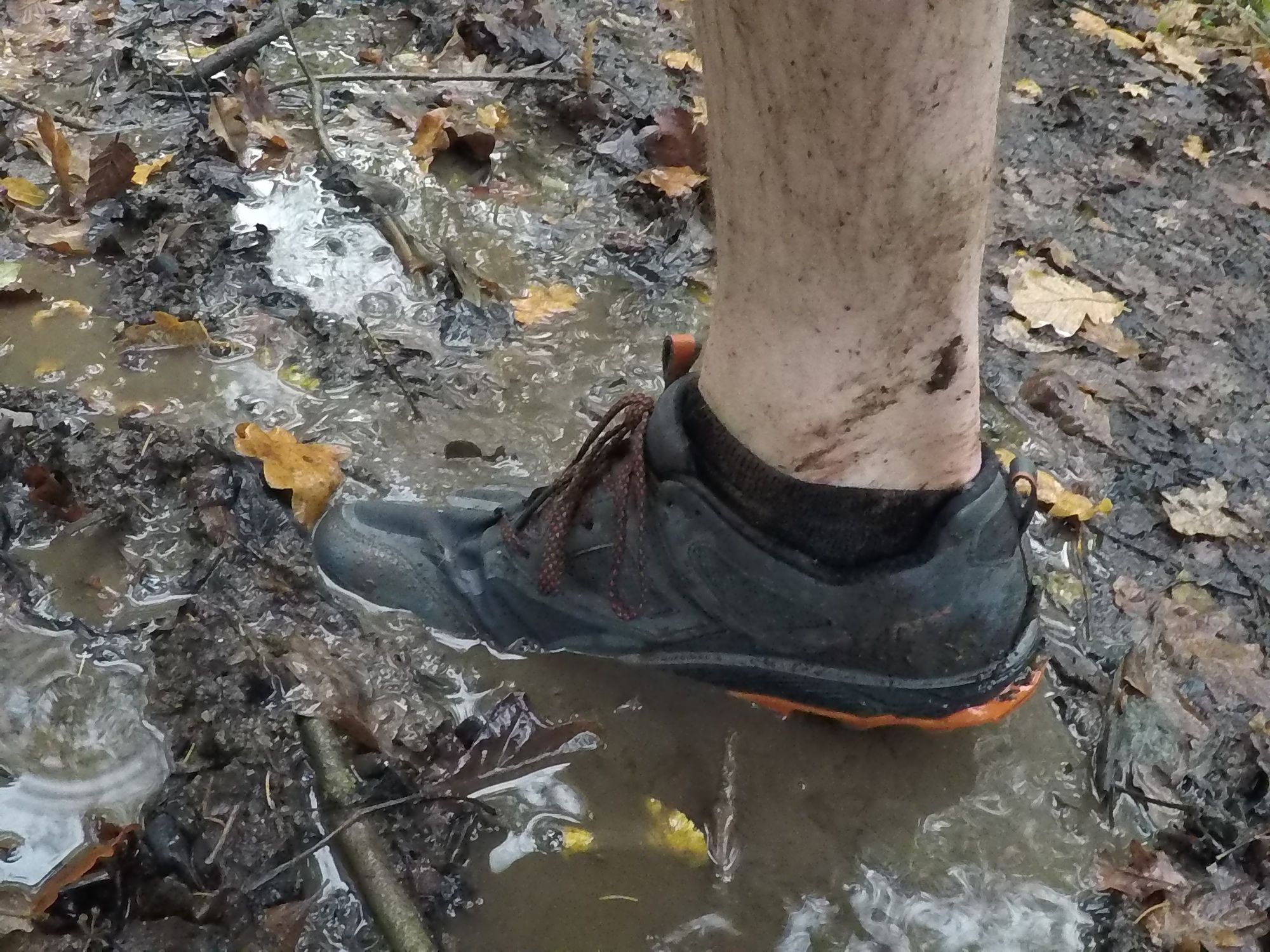 Where They Fall Down
There's two main disadvantages to the Lone Peaks that limit their usage as an all rounder for me.
Firstly, they are not a fast feeling shoe.  I don't know whether it's the weight, flatness or general design, but they don't feel as "springy" as other shoes, I've never felt like I'm going particularly fast or getting my energy returned to me as I run in them. This is fine for those longer, slower weekend trail runs, but for training and runs at a faster pace they feel like they are holding you back.
Secondly, and most importantly, that underfoot cushioning feels very "flat", and as you reach marathon distances, especially on roads, they do not give the support needed. After my first 50k in these I definitely regretted choosing them as the shoe, even if half of the route was on trails. I've moved on to Merrell Rubatos for the longer distances, with thicker underfoot padding.
Longevity
Hitting 600km in them, they have lasted pretty nicely. As previously said they feel "flat", but they had that feeling after 50k so I think that's just the style of the shoe.
There are a few scuffs on the upper and one small hole, which considering what they've been put through on the British trails in winter, isn't that bad at all.
I'm confident in saying they'll last to 700km, maybe even beyond that.
Closing Thoughts
If you are looking for a 10-30k zero drop trail running shoe that strikes a nice balance between comfort and stability, the Lone Peaks are the best by far in my opinion.
If you are looking for an all rounder though, they strike a bit too much of a compromise for me to take on harder surfaces over long distances, or for any speed work.