Altra - King MT 2 Review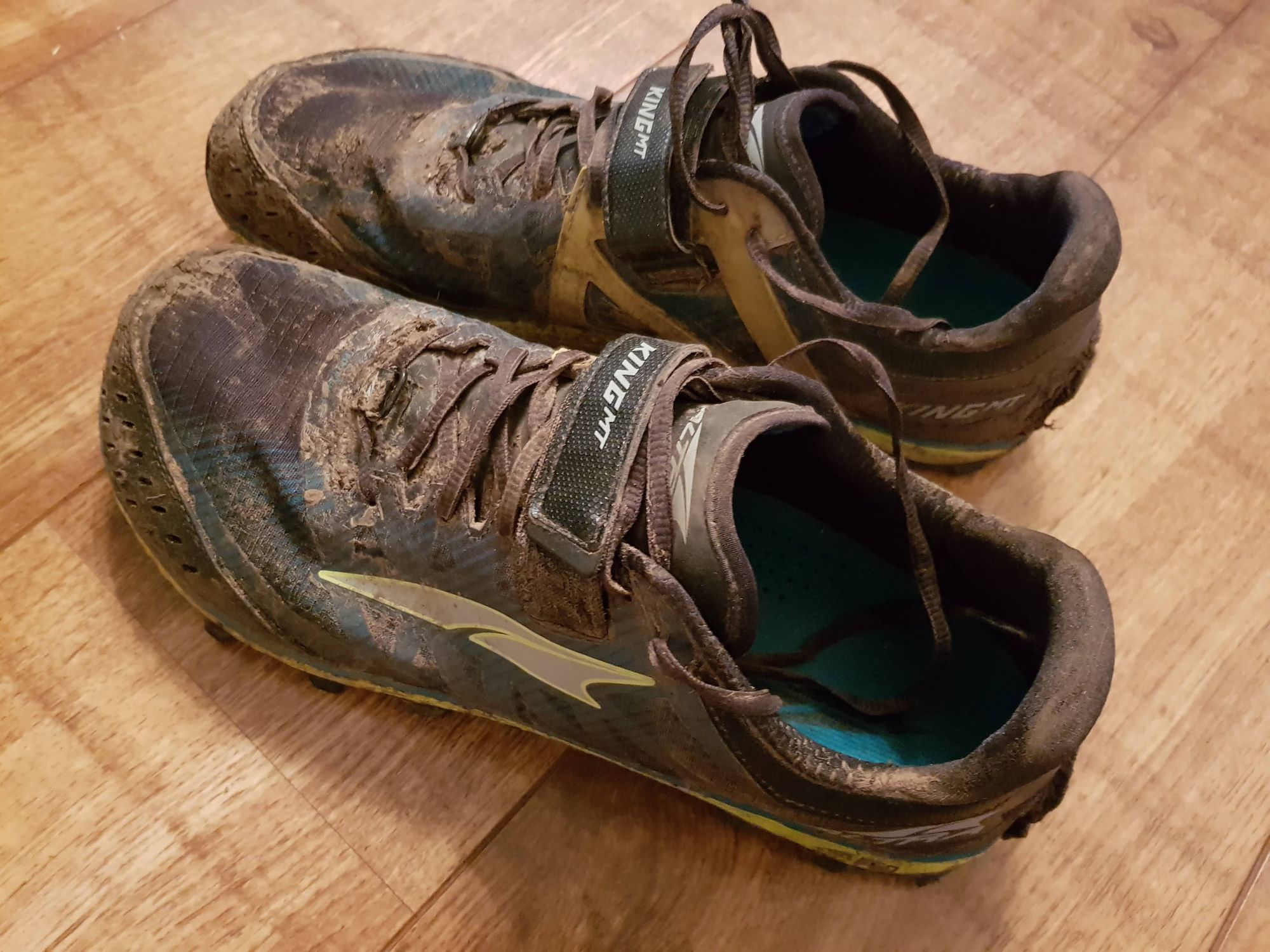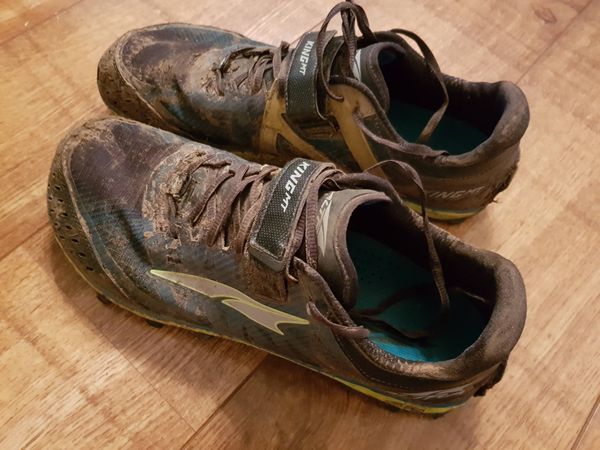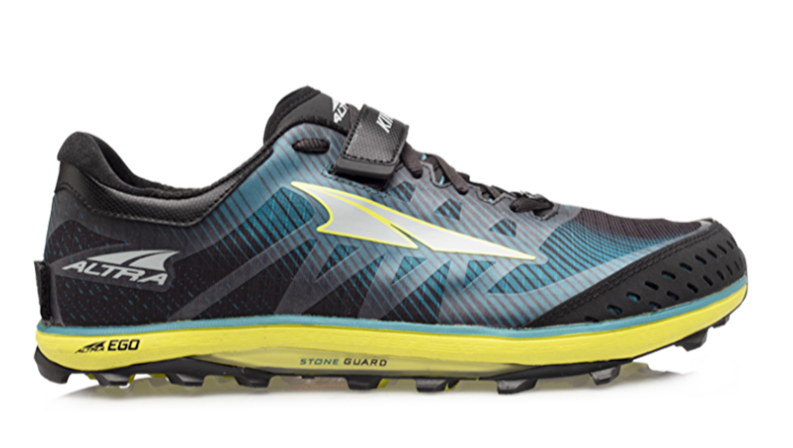 Since starting running I've always leaned towards the minimalist / barefoot style of running, specifically shoes that have zero drop, a wide toe box and focus on the foots natural movement over structuring.  For the first year of running it was Merrell that served me well here with their Trailglove barefoot style running shoes.
Recently though I've been a bit of an Altra convert; all their shoes encompass those principals, which makes choosing a shoe from them so much easier.
I started with the Lone Peak 4.5s a few months back, but couldn't resist trying out the King MT 2s for their focus on tougher, more technical trails.  After a solid winters running in them, here's my review.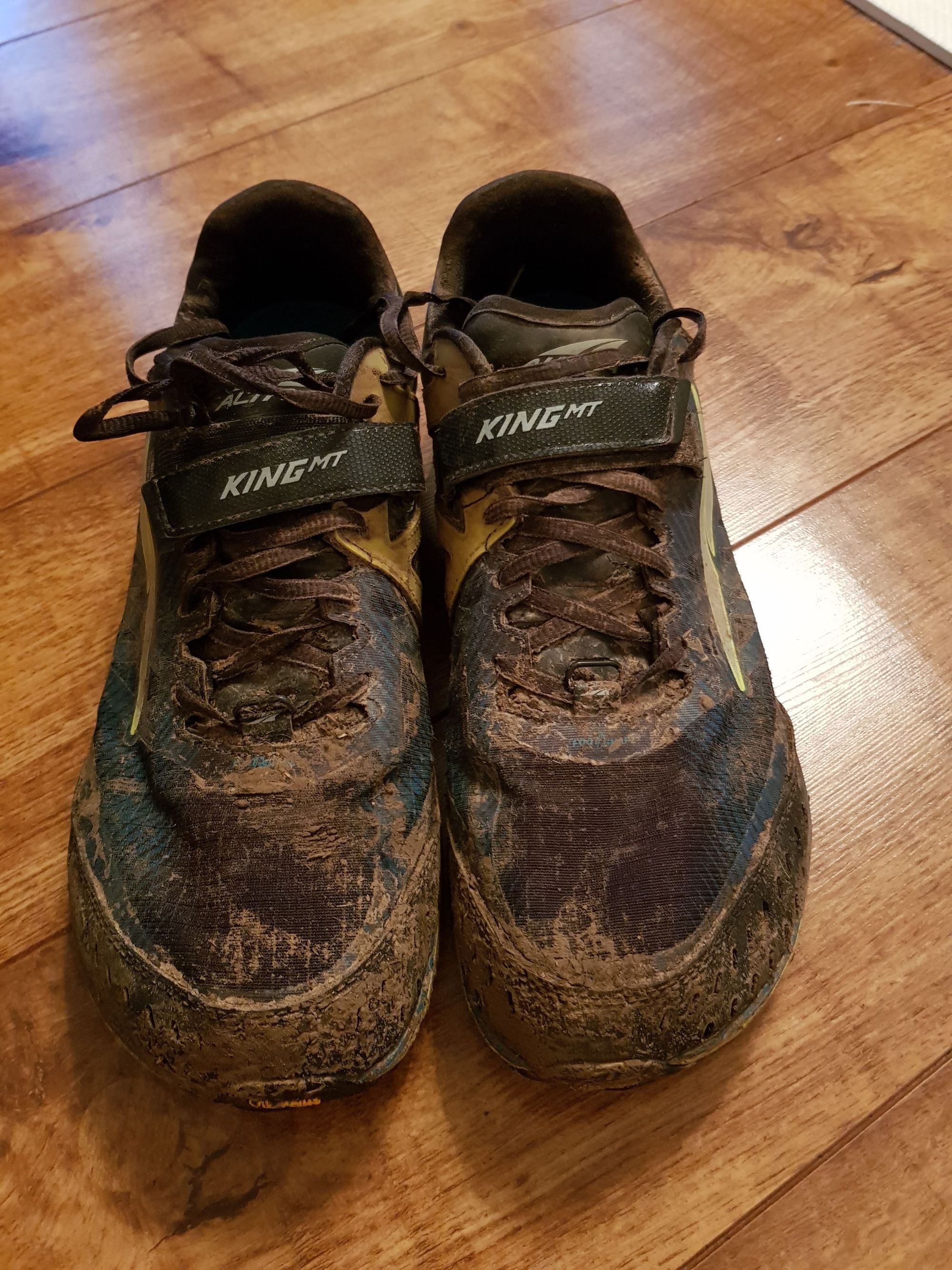 The King MT 2s are probably the most "aggressive" trail running shoe I've ever donned. What I mean by that is they are designed for thick mud, wet trails, snowy, icy conditions and technical rocky ground; so the construction of the shoes is just as hard as the terrain they are designed to conquer.
Starting with the base, they have these deep, thick 6mm lugs that eat mud from breakfast, with very little cushioning under your sole to reduce the stack height and give you more control over technical ground.
The upper is designed to let water drain out rapidly with plenty of holes for water to escape, and over the laces is a velcro strap that is meant to keep the fit tight and help secure the laces in place.
Inside is a rock plate to stop sharp stones digging into your sole, and a "shark skin" style lining above your heel to stop your ankle sliding out.
Eating Mud
I started using these as the British winter set in, which mean plenty of opportunities to take them out on wet, muddy, slippy trails. Notably I used them on two of the toughest condition long runs I've tried: a loop around the woods of North Somerset after a week of rain and a half marathon around Cheddar Gorge in snow.
For the first big run; it was a wet, windy early morning starting in Portbury after we'd had lots of rainfall. This meant the woods were covered in mud, as were the fields as they turned to bogs. The ground was wet and slippy, and all in all generally made for a challenging run.
This is where the King MTs truly shine, those deep lugs and low stack height help keep you stable and propelling forward over the muck, whilst any puddles you splash through quickly drains out the shoe.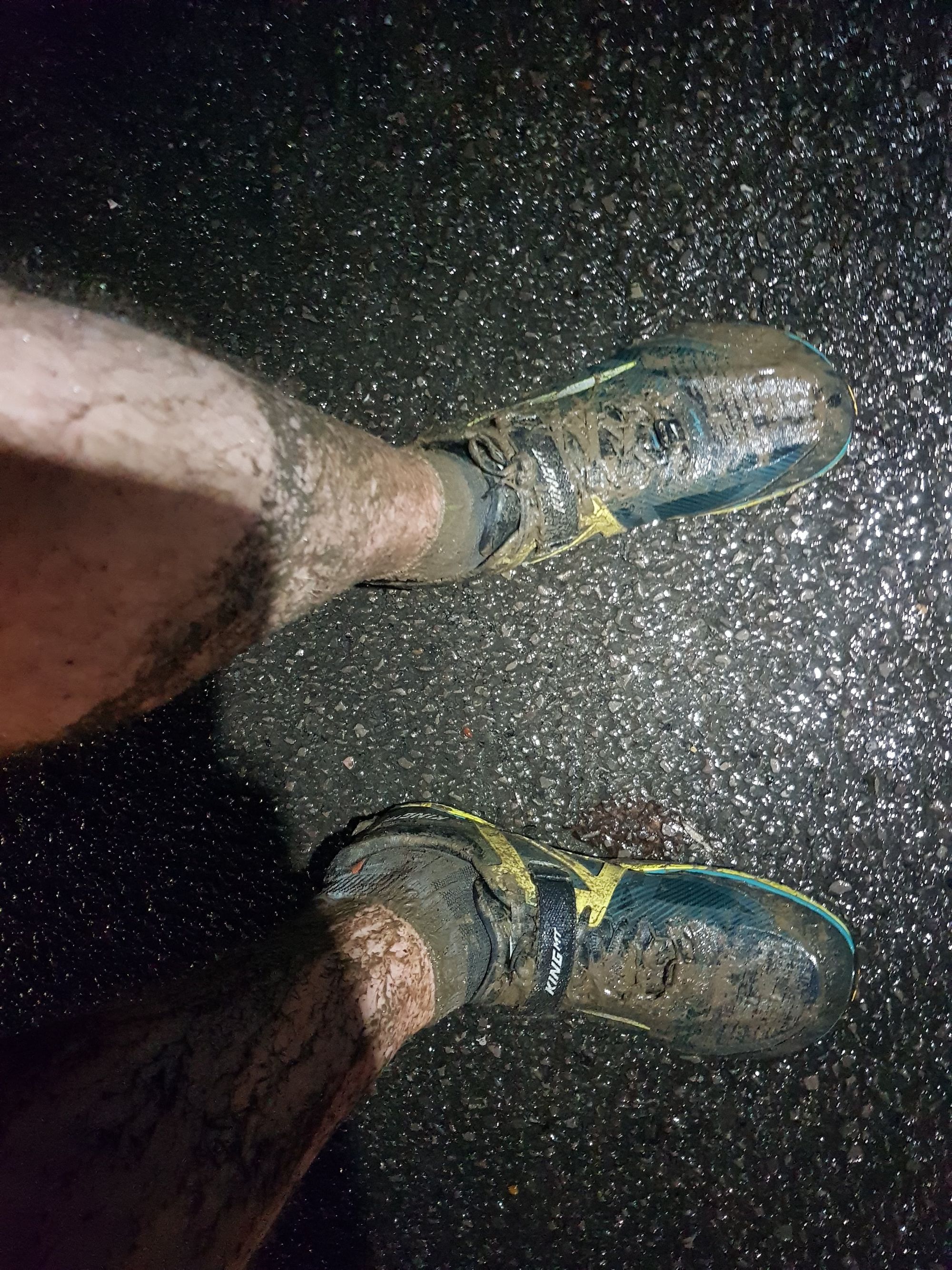 On the snowy, cold run in the Mendips they performed even better, keeping grip as snow turned to mud turned to rocks, helping giving a feeling of confidence on the climbs and descents.
The biggest plus I can give for these shoes is that if I was going for a 5-15k muddy, boggy run in the winter, they'd be the first thing I'd reach for out of any shoes I've worn previously.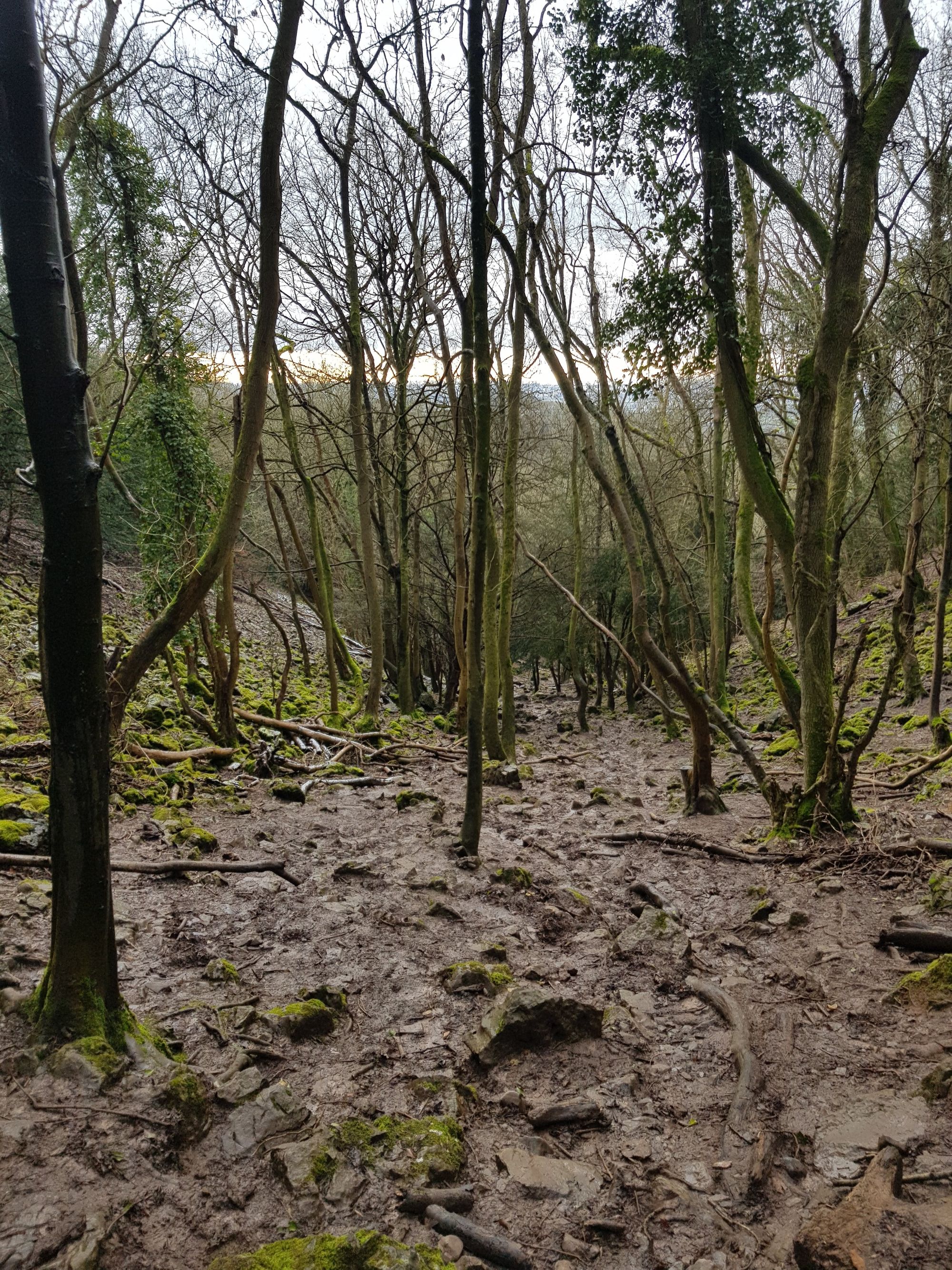 A Lack Of Comfort
However all of these plus points come with a hefty set of caveats.  These are hard shoes in both the figurative and literal sense; the aggressive lugs, low stack height and lack of padding means the bottom of your feet quickly start to ache.
I know Altra's are designed to have just the right level of padding, however even coming from Merrell Trail Gloves, a barefoot style shoe, these felt particularly hard on the feet. If you use them I'd recommend trying them on a few shorter runs first and building up your metatarsals.
A second caveat is the way water drains from the shoe. As it has so many vents, both on the upper and around the soles, I found that even going across light puddles means my foot gets soaked through, whilst in other shoes the water would stay out. So your feet, whilst draining nicely, also get wet very easily.
The final point is that velcro strap. Whilst I don't agree with some reviews that say it looks silly (honestly I think it's kind of funky looking), I also don't quite see the point of it. When done up is does feel like your foot is more secure, however being secure on the upper foot was never much of an issue in other shoes I've worn. I thought it would be good if it let you tuck and secure the laces under it to stop them undoing, however due to the position I could never get them tucked under well enough.
A note on the fit; I found them to be less spacious and a touch smaller than the Lone Peaks, so would recommend trying out your size and a size / half size up when buying.
Overall
Ultimately these are shoes designed to do one thing very well, and they succeed at that. If you find yourself plowing through lots of mud and puddles right through the colder months, they would do you proud.
That said, as someone who focuses on distance, I am a big fan of shoes I can wear in a variety of conditions and for extended periods, so for me whilst the Kings have done me well in a few especially boggy runs, I prefer something like the Long Peaks that can handle muddy trails, but still give the comfort needed for longer distances.