2021 Goals Q3 Progress Update
Status update on running the Cotswold Way, doing a marathon a month and signing up for the Green Man Ultra
I'm 1 month into my sabbatical and have been enjoying the time it's given me to both focus on running and spend more time with my daughter (she's just turned 1 so it's a joy to see her picking new things up; yesterday she started pointing, and now points to things and make a little sound, heart melting!)
On the running front in March I hit my first 300k month, including a 50 mile week that definitely pushed beyond my normal capacity.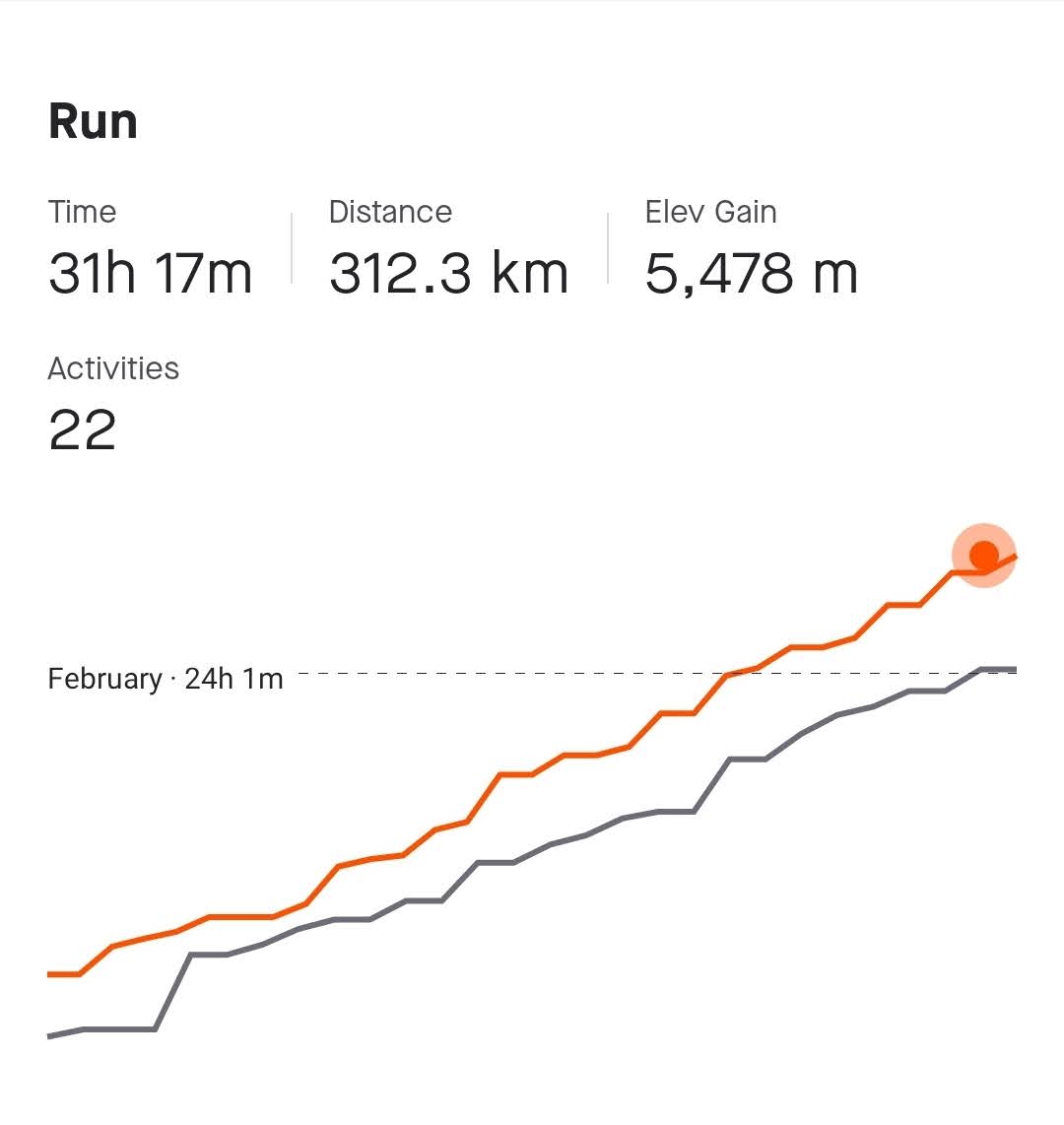 As for my current goals:
Running the Cotswold Way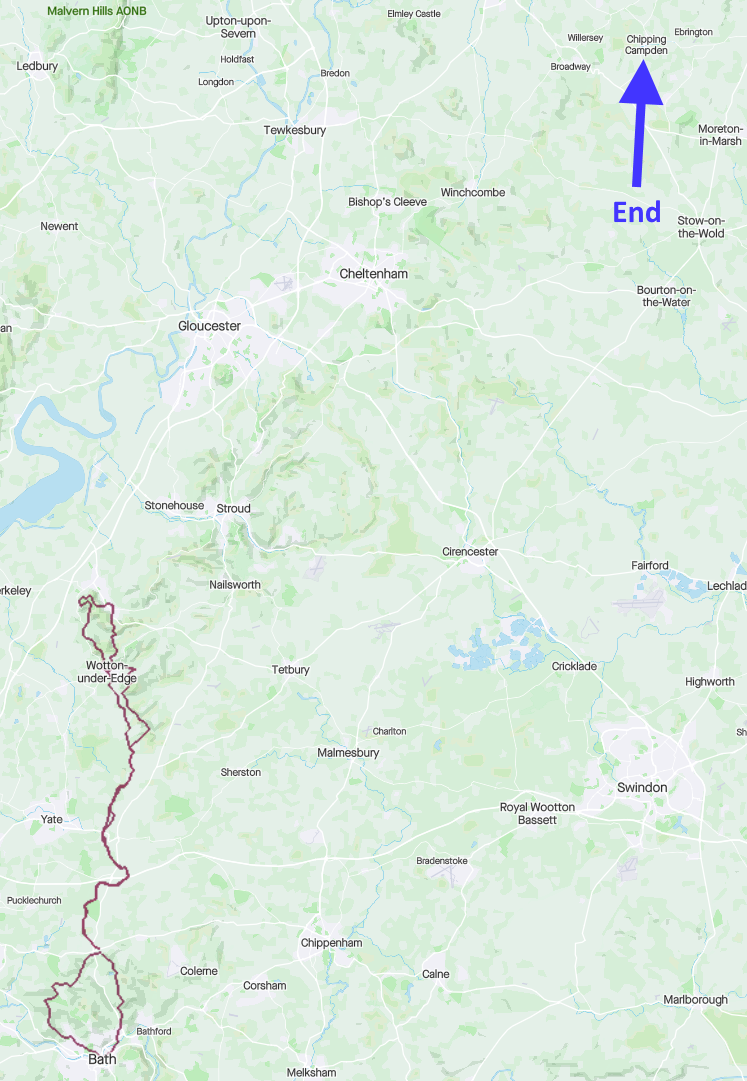 My sabbatical challenge is to run the whole of the Cotswold Way over a series of 14 segments, taking on roughly 2 a week starting in Bath, until I reach the end in Chipping Campden.
So far I've covered 39 miles of the 102 the way covers, so only 63 left to go 😅
At the current rate I should be finished the first week of May 🤞
Monthly Marathons 2021
One goal for the year is to run a marathon every month of the year; on whatever route I fancy.
So far it's been going well:
For April I'm planning to do the Gordano Round, a trail marathon that's been on my radar for a while that should prove challenging
Green Man Summer Ultra
Now that lockdown is easing up I can start signing up for running events again and I couldn't be happier to have something to aim towards.
For reference I've only ever done 1 organised event before, a 10k around Ashton Court just before Covid hit. Everything else has just been solo routes, with 1 virtual run for the Bristol 10k.
In order to really push myself I've opted for the Summer Green Man Ultra; a 45 mile loop around Bristol along the Community Forest Path with a 12 hour cut off. Having done 31 miles before I know I'm on the right track, however I also know that last 14 miles will be hellish, so on to the training I go!