Ironwood 10K - Friday Route Recommendation
A yearly hardcore technical run from the Nailsea Running Club around the Ashton Plantation south west of Failand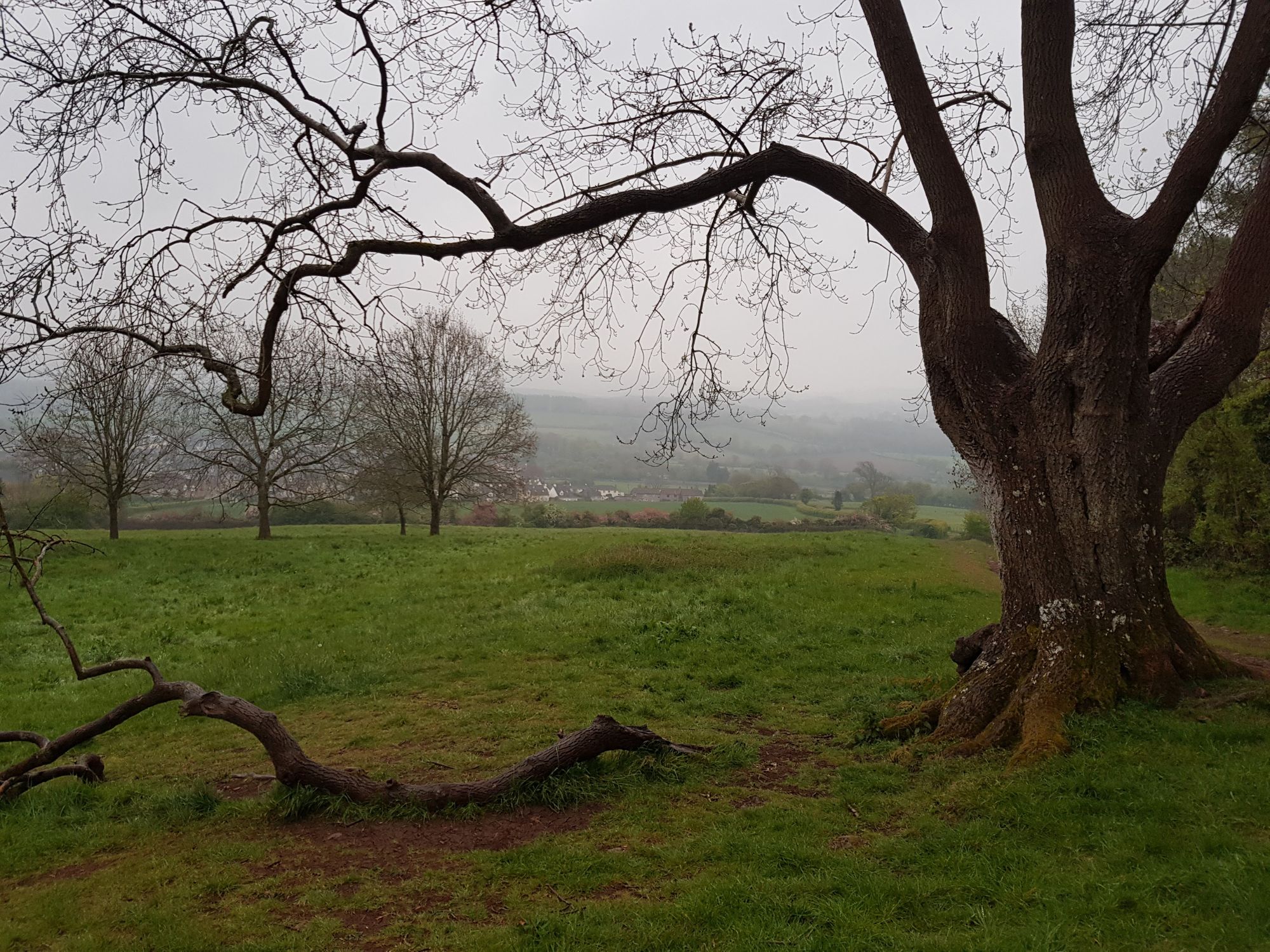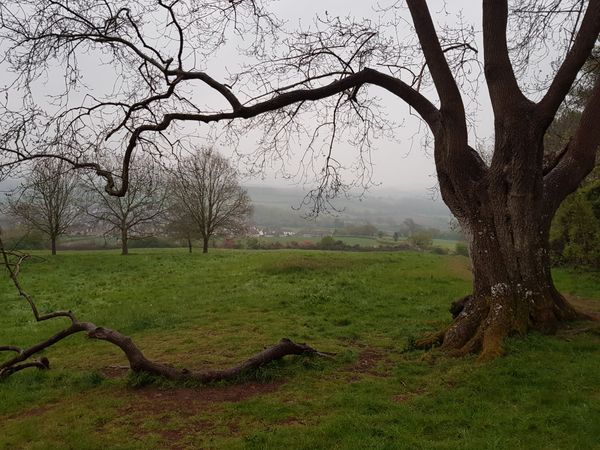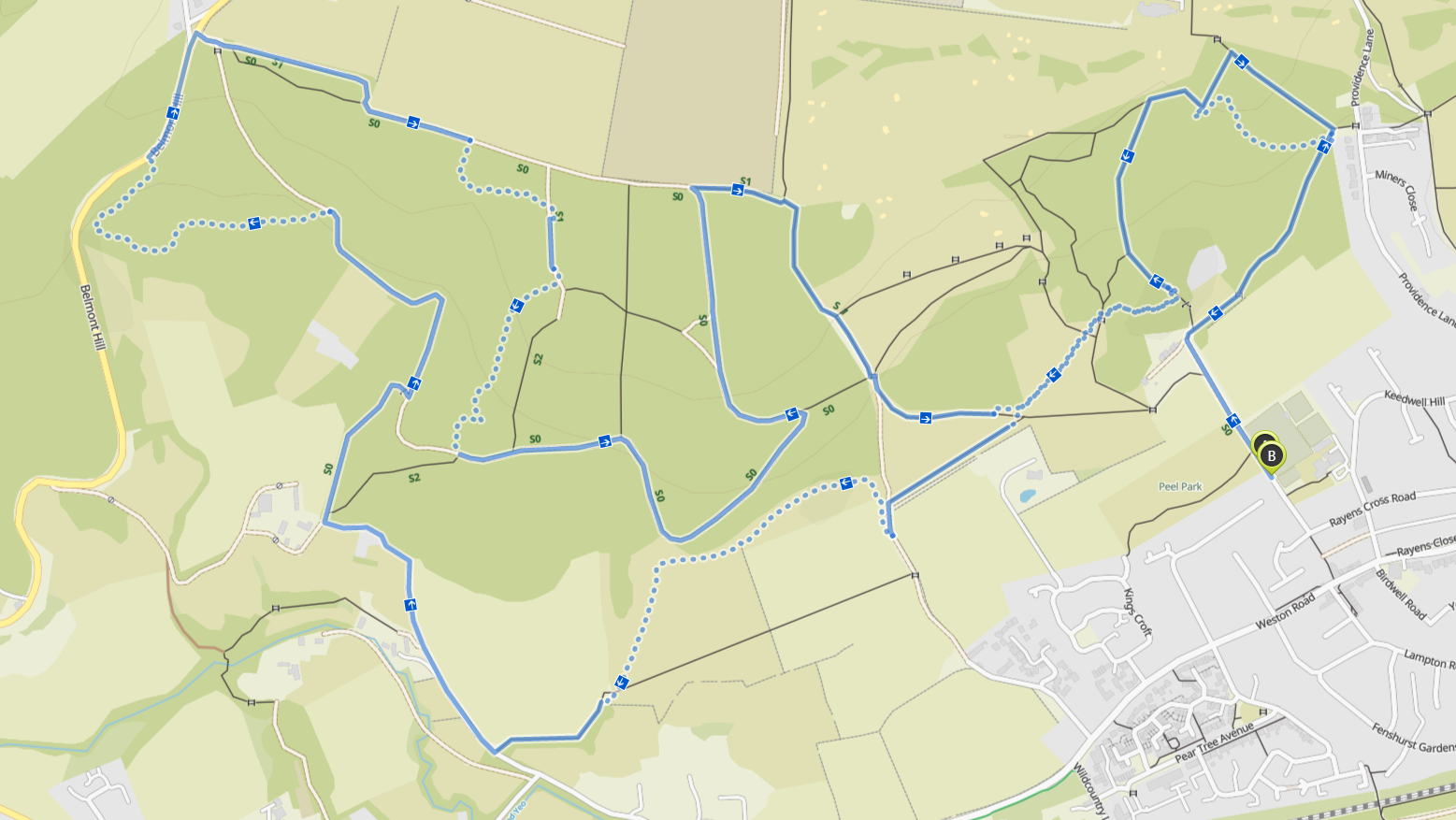 Distance: 10km
Elevation Gain: 431m
Type: Trail
Route Link: Komoot Link | Strava Link
A yearly event run by the Nailsea Running Club around the Ashton Plantation south west of Failand taking your on an especially hardcore route over technical terrain, scrambles and plenty of vert.
It is especially good training for trail running and a solid test of your constitution considering the elevation gain, whilst also being damn good fun.
It starts at Long Ashton Community Center on the unassuming Keeds Lane with a moderate climb into the woods, before hitting the first big obstacle of the race: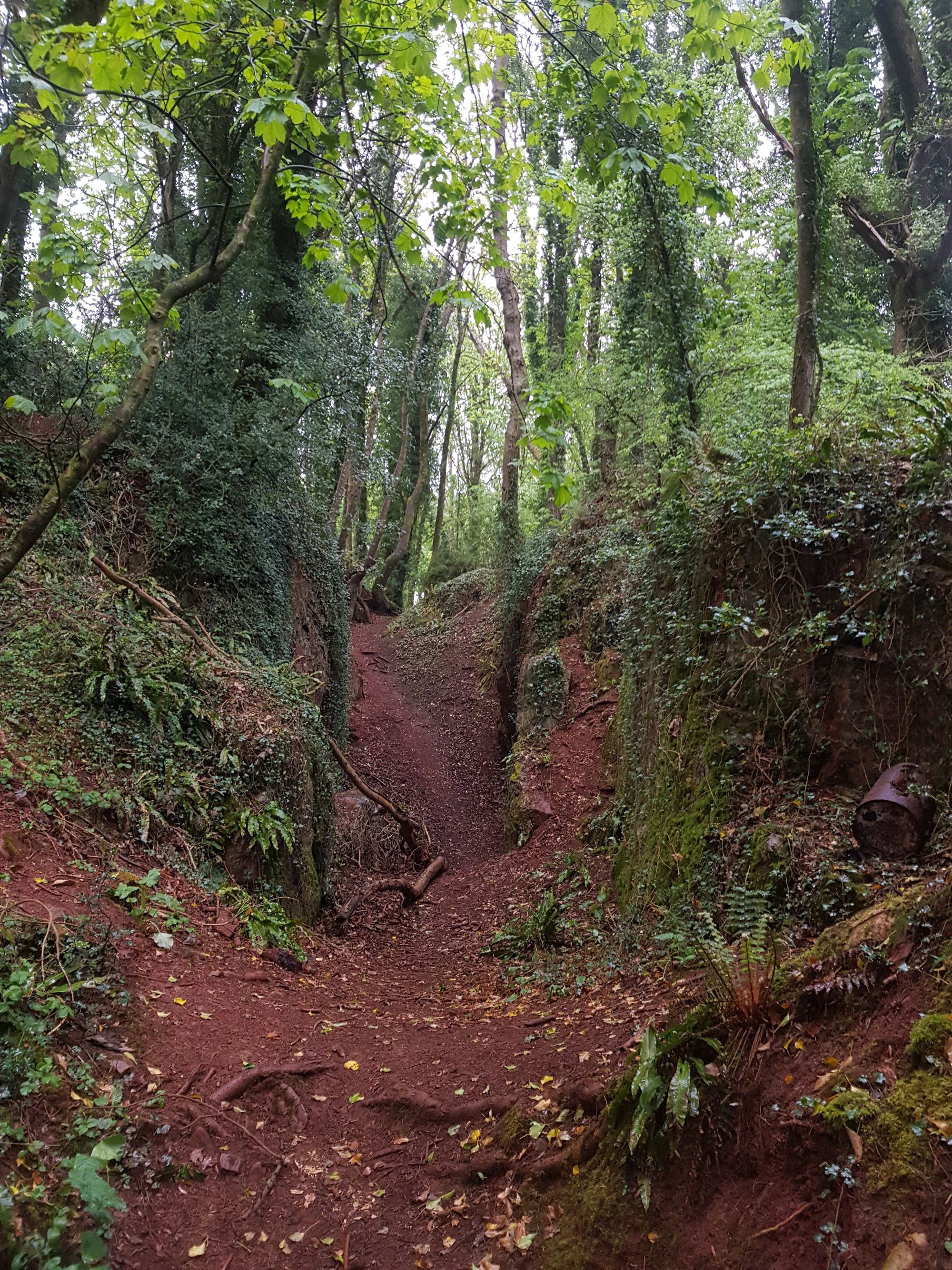 I don't think the photo does the steepness justice, on race day they have a rope there to help you get up! If you're running solo I highly recommend crawling...
After the scramble is a steady technical downhill to the fields overlooking Long Ashton.  Dependent on the morning dew prepare for your feet to get a bit wet over the grass on the next section.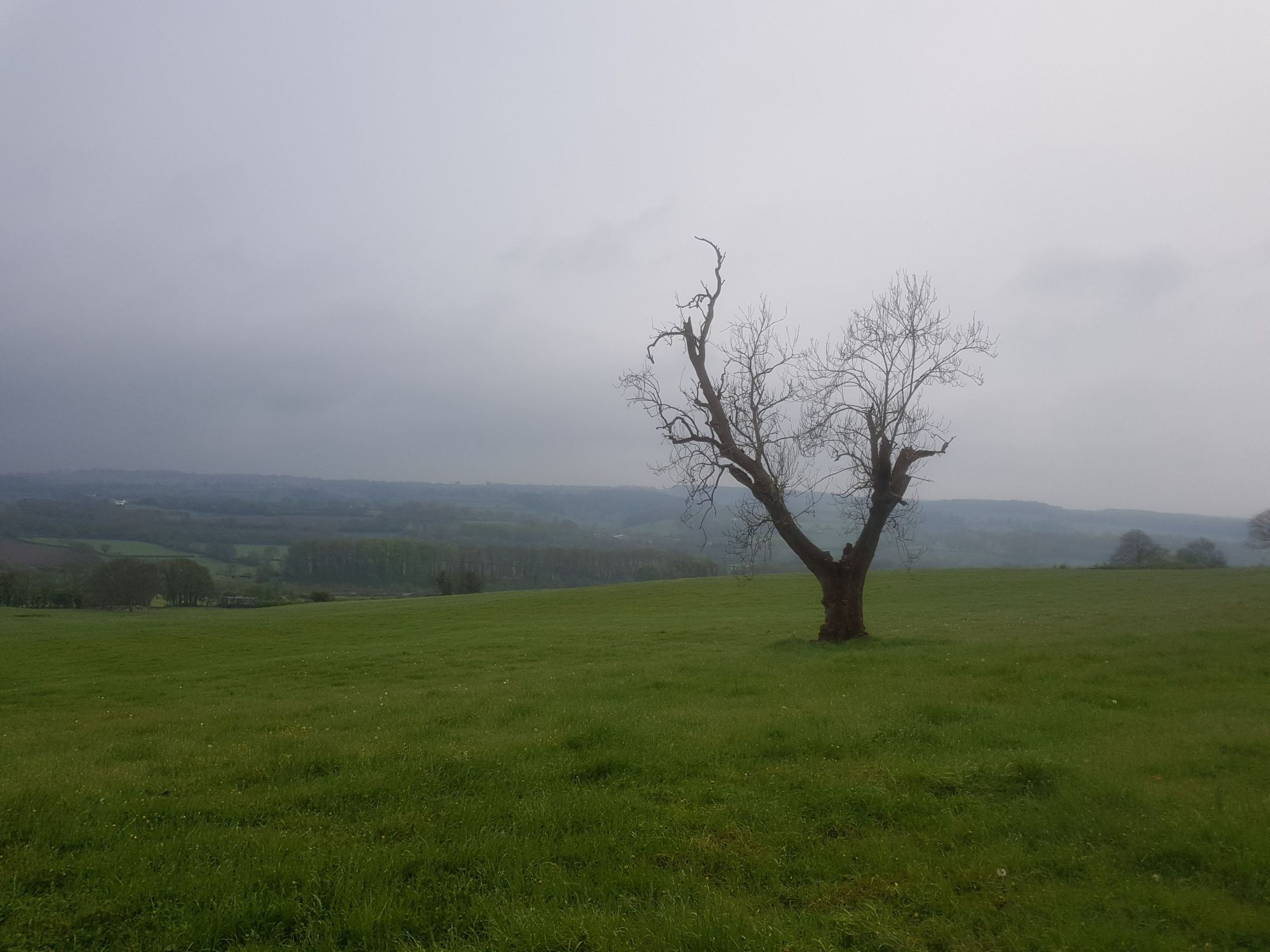 Note: you may need to deviate from the GPX file here, the route through the field seems to have been replanned so it doesn't hug the edge of the woods, as highlighted below: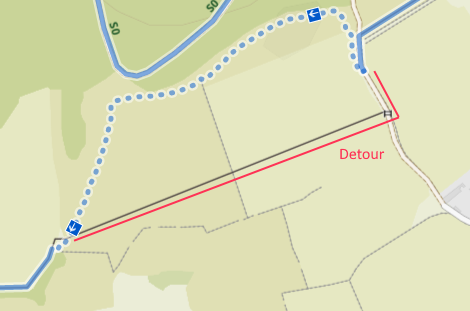 Breaking out the of the fields you climb up a country lane back into the woods before another technical section that runs along the mountain biking park towards the Failand carpark.
From here the trail cuts eastwards along a steady path, before descending into the most fun section IMHO where you cut through narrow rooty trails as you progress back towards the start.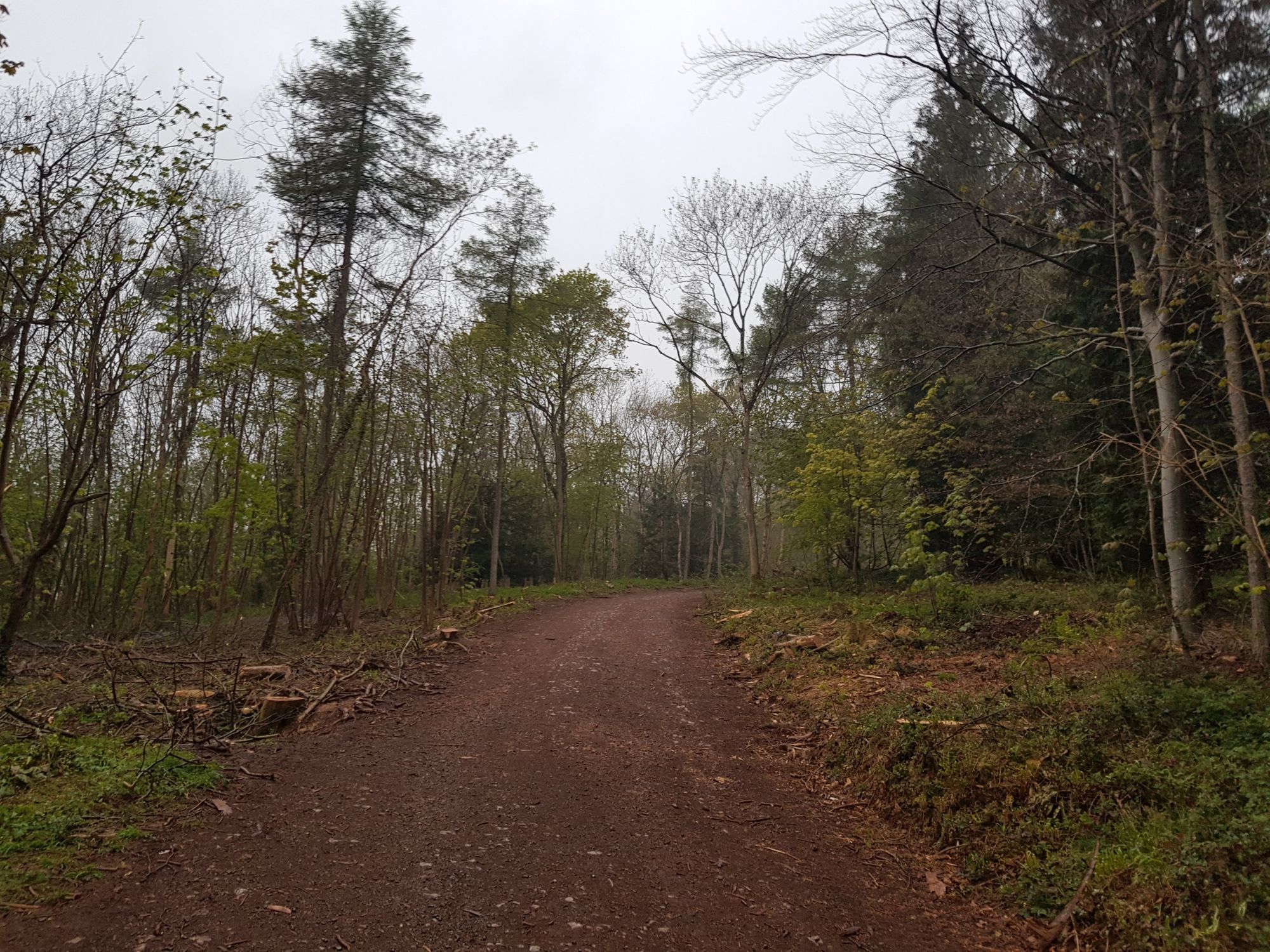 The route comes out on the fields again, cutting across to the first set of woodland.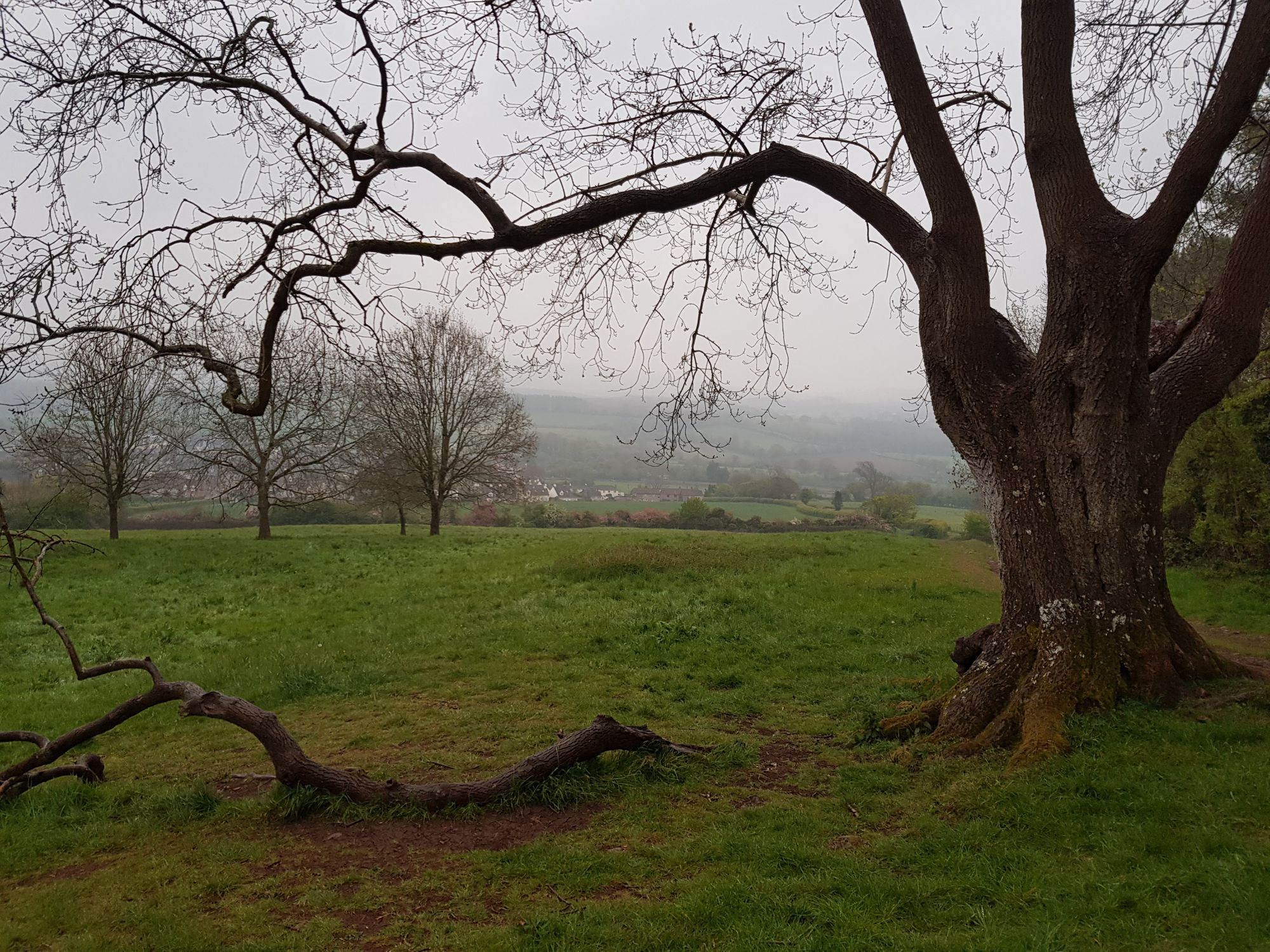 Into the woodland the route climbs back up the hill, over a particularly steep dip then finally a steady descent back to Keeds Lane.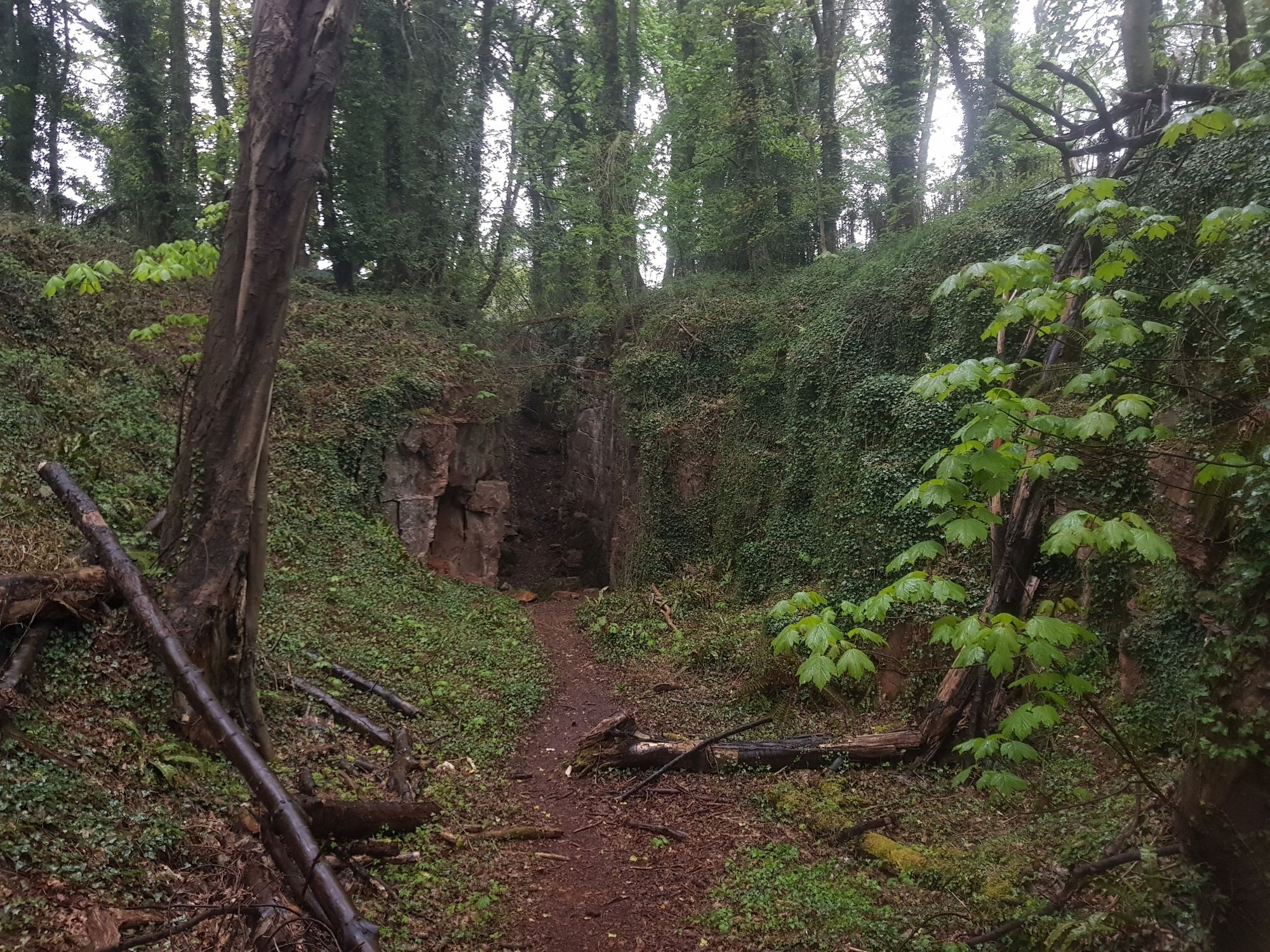 All in all a fantastic route; if you want a flavour of what it looks like Jez Iven's made a video of the 2020 event:
Notes on Parking:
You can either park at the Long Ashton Community Center, or change your start point for the route in the north western corner as there is plenty of parking in and around Failand, along with a car park at the edge of the woods if you get there on a quiet day.