Ironwood 10K - Friday Route Recommendation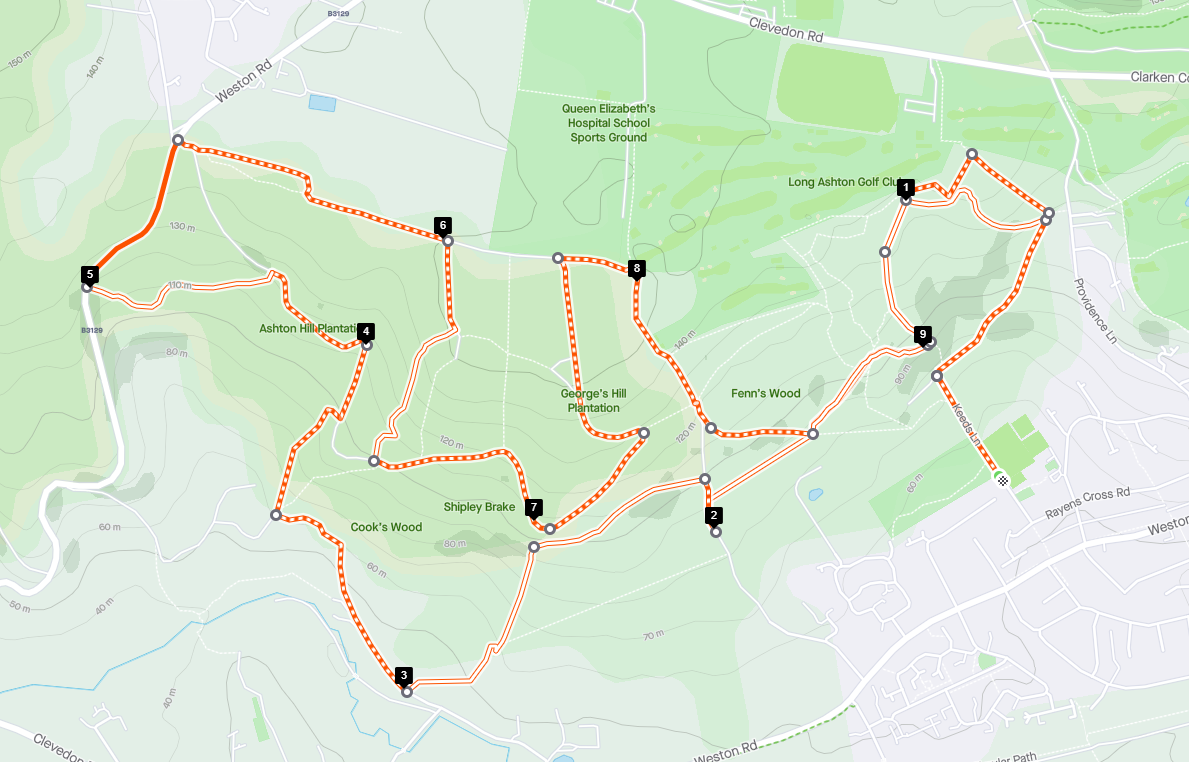 Distance: 9.99km
Elevation Gain: 431m
Type: Trail
Route Link: Strava Link
A yearly event run by the Nailsea Running Club around the Ashton Plantation south west of Failand. The woods are especially serene and great to run through, the route is a tough, muddy one that opens the season.
Here's a video from Jez Ivens from last years event
If you want to do the route solo outside the event, I'd recommend starting in the north western corner as there is plenty of parking in and around Failand, along with a car park at the edge of the woods if you get there on a quiet day.