Green Man Ultra Race Report - DNF
After 4 months of training, solid weekly mileage and sensible tapering, how did it all go so wrong on the big day?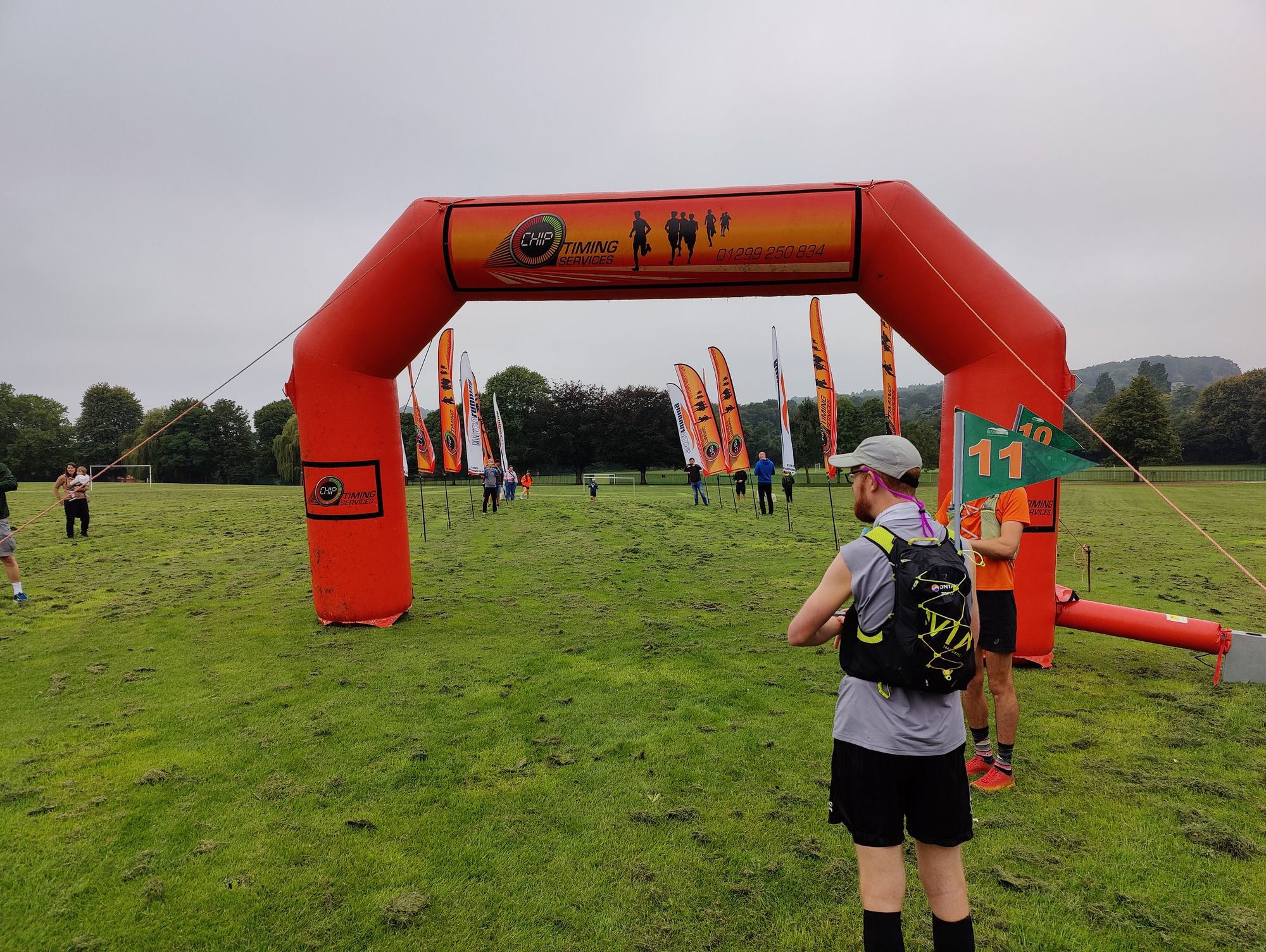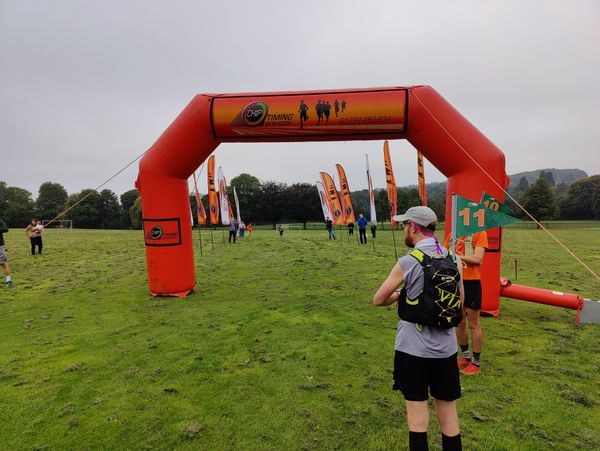 28th August 2021; the big day, a day I had been actively training for since April, one where I followed a strict plan, tested out gear, did back to back long runs and even a 53k ultra in preparation (most of the 72km of the big day).
My partner Zoe and daughter Ellie were there on the start line cheering me on, I was packed, briefed and, 💥, we were off on the Summer Green Man Ultra 2021.
So where did it all go wrong?
Lead Up
Ellie had caught a particularly brutal bug at nursery the week before, Zoe and I had been trying to get over it for a while, including taking some days off work. It felt like it was getting better by race day. On the morning my head was still a little sore with a blocked nose, but runs always sort those symptoms out quickly right?
Bar the bug, every else went perfectly. The final litmus test 53k run went well, no issues cropped up and I felt confident for the day. Tapering was good, all easy runs and well rested for the day. Had 3x good quality sleeps the days leading up to the start, no mid-night wake ups from Ellie.
Stage 1: Ashton Court to Blaise Castle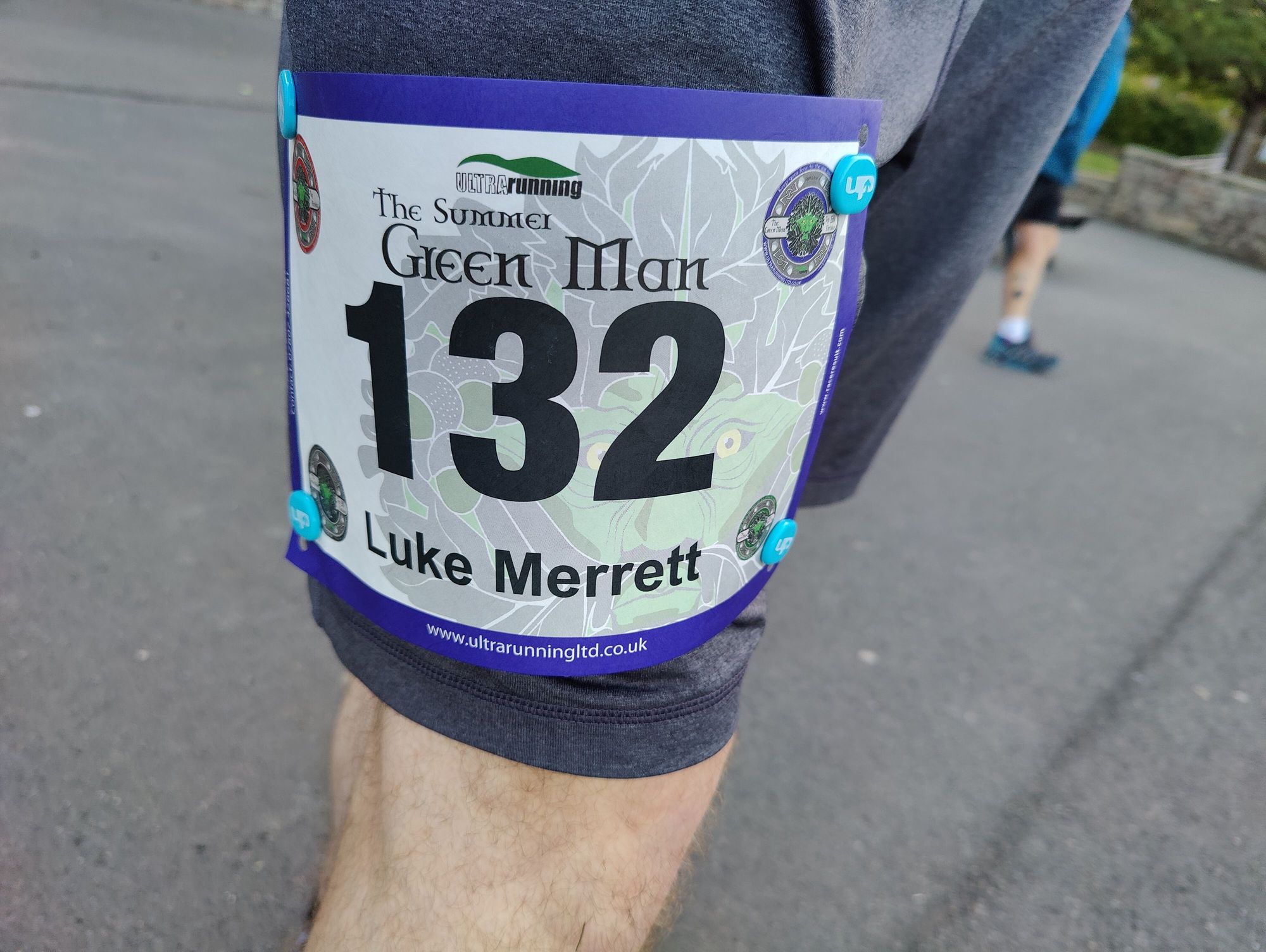 The horn went and off we ran, from the school into Ashton Court for a gradual climb up to the Suspension Bridge.
10k along a route I've trodden plenty of times.
I started out cocky and way way too fast, trying to keep up with what was clearly the elite pack at the front. I failed of course, and was gassed for the effort by the first checkpoint.
Any split averaging 05:30 or less is far far too fast, I should've been taking it gently from the beginning. I got bloody PRs over the Downs like a muppet for goodness sake.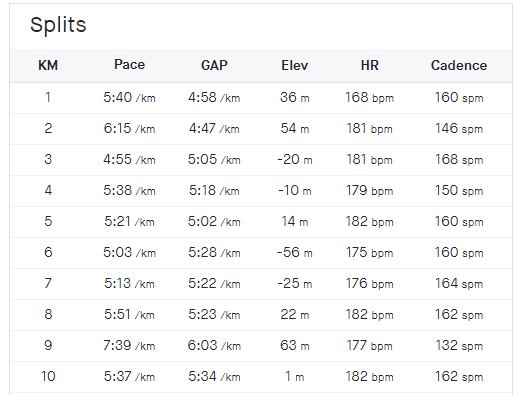 Met my parents at the first checkout for a brief chat; the support crew were all warm, friendly and helpful, heroes all!
Stage 2: Blaise Castle to Winterbourne
Through Henbury onto the fields went well, but I started to notice I was significantly more tired than usual as we approached the 20k mark. I do 20k training runs most weeks and I've never felt close to as tired as I was on this section, despite being so well tapered & treading not particularly onerous ground.
A lovely soul had set up an "unofficial" aid station and was handing out flat coke, sweets and carby food across the board, all free. Wonderful person.
There was another person who had cheered us on in 3 separate locations (presumably either driving between them, sprinting ahead or with some incredible teleporting ability). The third time she was handing out Haribo.
All along the route there were supporters nestled in the strangest places. A few folks waiting near gates offering cheers and congratulations, a family with cow bells helping boost us up a hill, a whole heap of folks at the second station.
The aid station was just before Winterbourne at 28km and boy oh boy was I ready for it. I'd started walking large sections in that last 8k and was averaging 07:00/km by that point.
The cheery and incredibly helpful support staff their made it all worthwhile though, as did the sense of comradery & looking out for one another between those entering the station.
I filled a bottle with coke to try and give me a boost, then after some bag faffing set off to checkpoint 3.
Stage 3: Winterbourne to A Sainsbury's Car Park in Lyde Green
Things went downhill fast from there. The next section is one I usually love, the Frome Valley Greenway along to Winterbourne, but I was exhausted and struggling to maintain any pace for more than a few minutes before devolving back to a fast walk.
Average pace went from 06:50 right up to 10:35, was walking at this point for the vast majority of a click, and to top it off the 10 hour time lord ran past (I was aiming for 9-9.5 hours).
It took a worse turn when I found I couldn't eat anything, not a bar nor chews. Couldn't even face a simple gel.
Then to top it all of my legs started feeling trashed, like properly trashed, more than they did after my last 50k, even though we'd barely passed 30k. Aches across the extensor tendons, around the achilles and up my right shin.
Was trying to push myself to at least get to marathon distance, however by the time I'd hit Lyde Green I was done. Hooked off towards the village and called my partner for a lift home.
Total distance, 37.7km, just over half way, and on track for my slowest marathon ever had I kept going.
So What Went Wrong?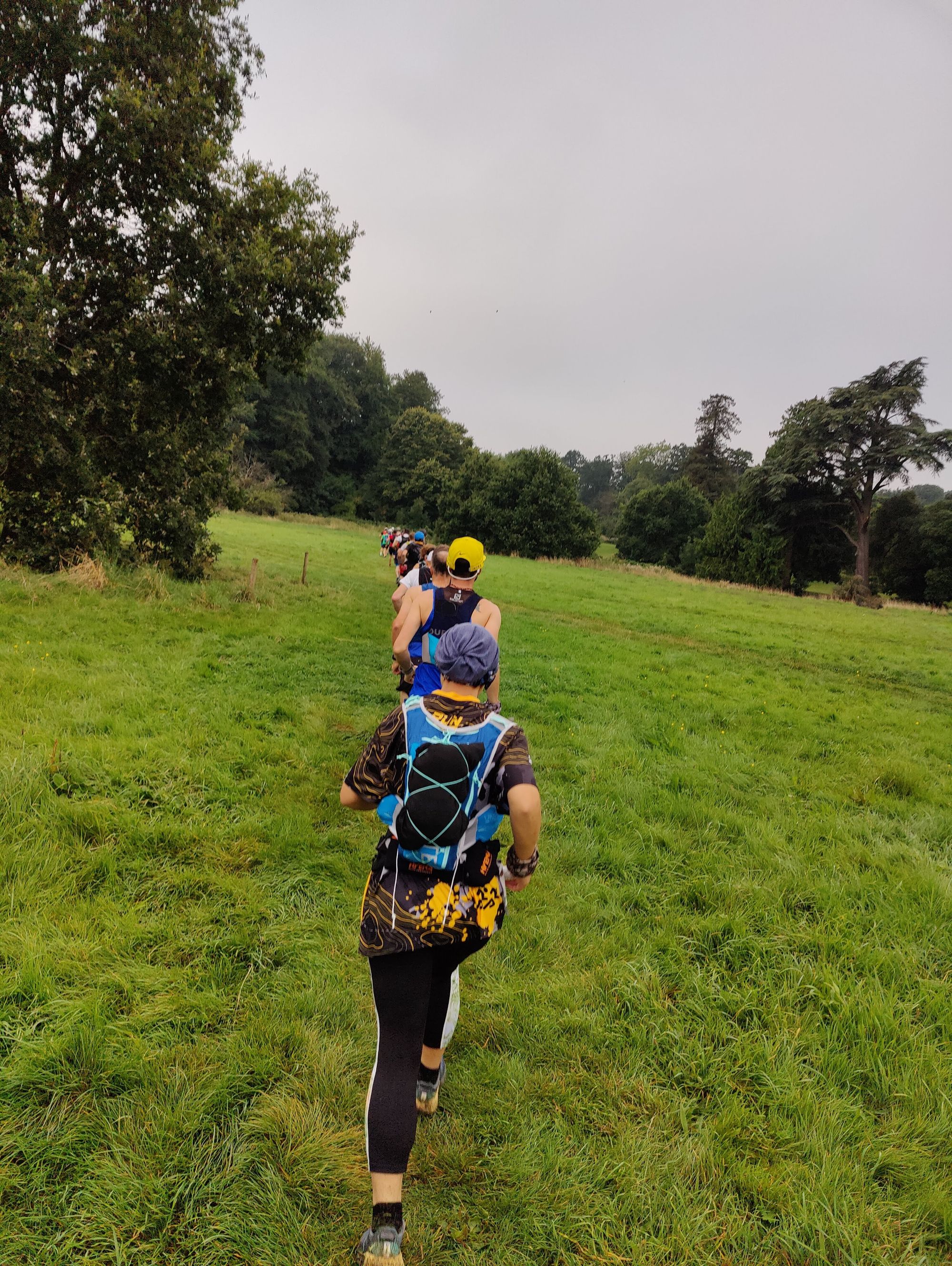 What really shocked me is that it felt like I'd done no training at all, as if the last 4 months building had disappeared overnight. I was able to run trail marathons in April when less tapered than I was today, over rougher ground, so what gives?
Heart rate was well over the norm, not only during the too fast first 10k but continuing right on to the second aid station. For reference I should be aiming for either high moderate or low tempo for an ultra. Threshold is way too high.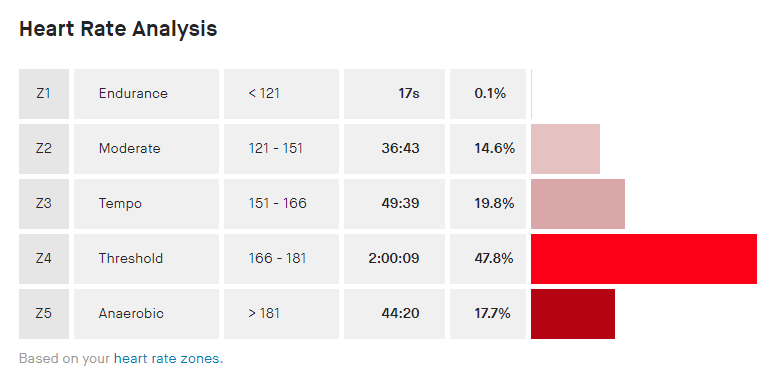 Then looking at the end, where I'm doing a light jog for a short time, then a long walk, it's still hitting 170-180 BMP when averaging a 06:00 / km pace (usually my easy pace!)
My performance condition chart is the most interesting, it starts at -4 for the first click, and reaches down to -12 by the end, going under -10 after the first hour.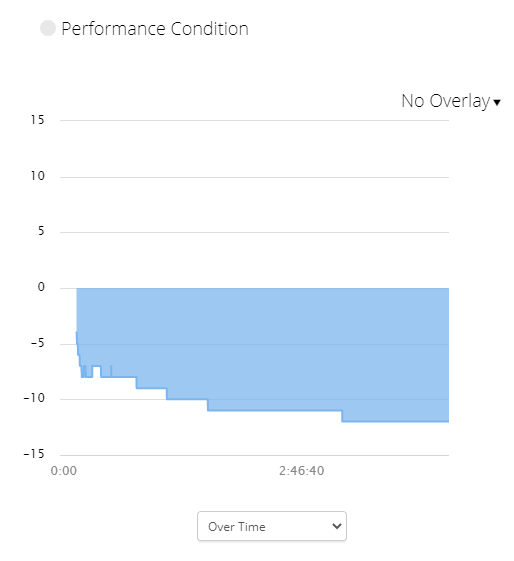 Think it's pretty clear at this point I was not really over that bug from the previous week, to the point where it was impacting me more than I realised.
For comparison, here's the results for the 53k I did a few weeks ago: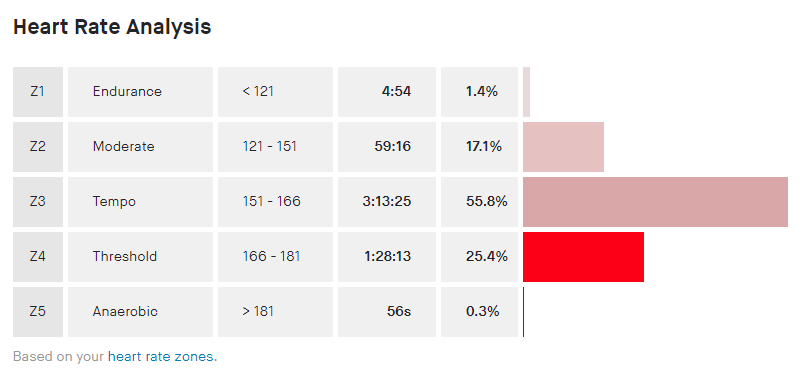 Heart rate stays predominantly under 175, raising over time as the distance clocks up, which is to be expected.

Starts at -3 (was two days after the second covid jab in fairness) but never goes below -7.
Other Lessons
Really struggled with nutrition this time, could be a symptom of the illness but one thing I definitely did wrong was not sticking to my plan at aid stations. I was drinking cola and eating haribo, neither were on my "trained with before race day" list!
I'll be sticking to gels for 30 min intervals and Clif bars for 2 hour intervals from now on
2 waters with electrolyte tables were too much, I'll stick to 1 plain water, 1 with a tablet from now on unless the weather is silly hot
Use a pace target on the watch to keep you at a good gentle ultra pace, even when faced with a pace of runners disappearing off in front of you
I should've listened to the warning signs around the illness, my watch (performance condition, heart rate) and my body were both telling me something was amiss
Shoes were far too tight on the heel lock, muscles ached fiercely at the end. Will try returning to a standard knot to alleviate this
My Pledge
Something I am acutely aware of is that 64 wonderful souls donated a total of £1,430 sponsorship towards Special Effect. Even though it is all for a good cause anyway, those who donated were promised an ultra marathon, and an ultra marathon I will deliver.
By the end of 2021 I will, without a trace of doubt, complete the Green Man Ultra route.
This is not over.
How I'll Get There
Looking at my stats and comparing to when I felt stronger, there's a few guard-rails I'll be keeping an eye on. Once they are met I'll go and attempt the Green Man Ultra again:
Resting heart rate back to 52 average (was elevated last 10 days)
Tapered runs getting a 0+ performance condition (was still getting minus figures even when "rested")
Able to maintain a moderate HR on an easy run (a 06:00/km pace should be hitting ~151 BPM, not ~175!)
Feet feel healed (lots of aches there right now)
As soon as possible, so my training load is maintained