Shirehampton Runs Guide
Hey Em,
Thought I'd put together a guide on some local routes for you following our chat the other day. I think it's fantastic you're doing the Couch to 5K, you won't regret finishing the plan & it will open up a whole new world for you.
General Bits & Bobs
Highly recommend joining Strava, a popular social network for runners and cyclists. It helps track how your improving, lets you sign up for challenges and join virtual running clubs. If you do join feel free to add me, my profile is here.
I wrote a guide a while ago on "How to fall in love with running" which may be of interest, talking about C25K, motivations, keeping the passion alive & pitfalls to avoid.
There's also a brilliant virtual running club called Running Punks, run by Jimmy Watkins, an ex GB athlete for the 800m, with a strong focus on inclusivity.
Finally Park Run relaunched as of the 24th July, a series of free 5k events held at 09:00 every Saturday all across the country. Below are those held local to us: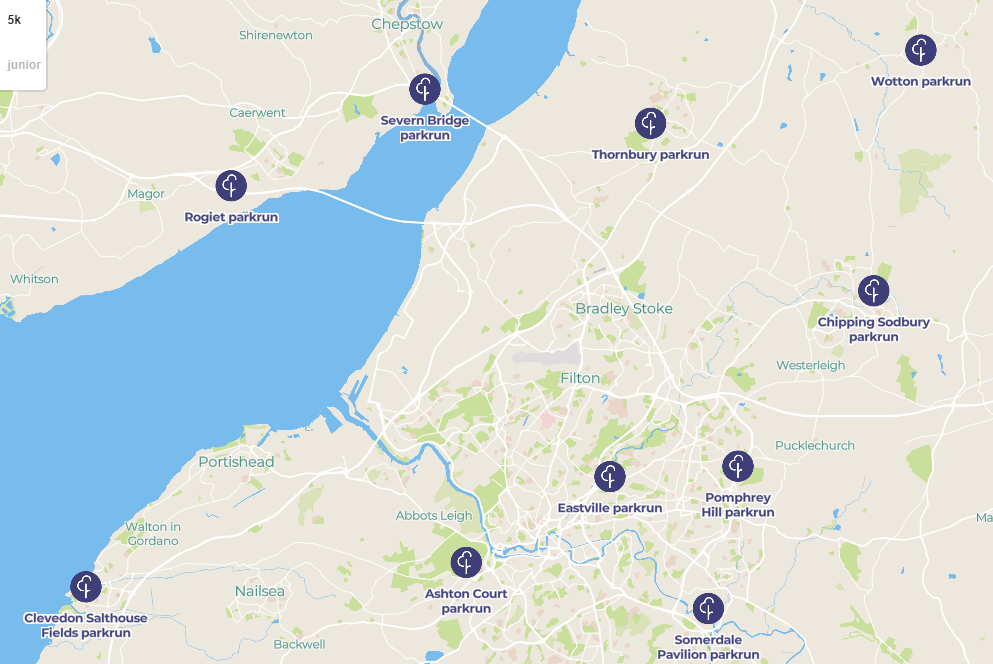 Routes
All these trails are hosted as routes on Strava (click the links) to help find them. I've made them between 3-6k so you'll likely need to tweak for whatever distance you want to cover that day.
On Your Doorstep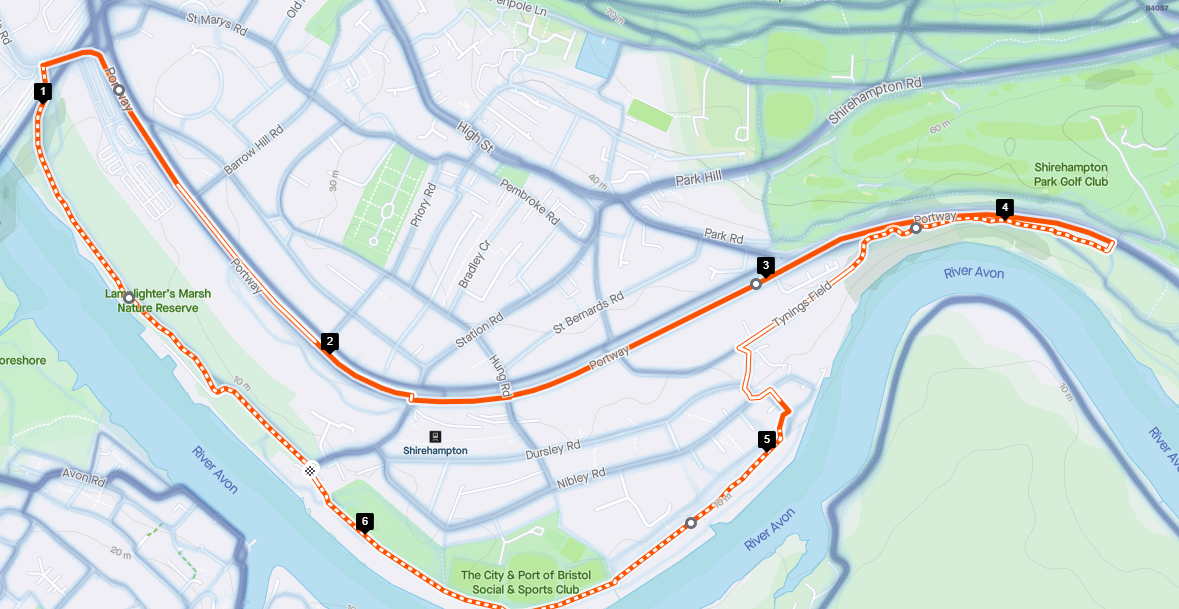 This is my normal morning route when aiming for 5/6k. It's a lovely mix of on road sections, woodland over Shirehampton Park and grass across the marshes, not to mention the views over the bend of the Avon. It's likely close to what you're already doing.

All trails around King Weston Estate, it's a good loop you can double up on to hit 5k, with plenty of side trails leading deeper into the woods for more adventure.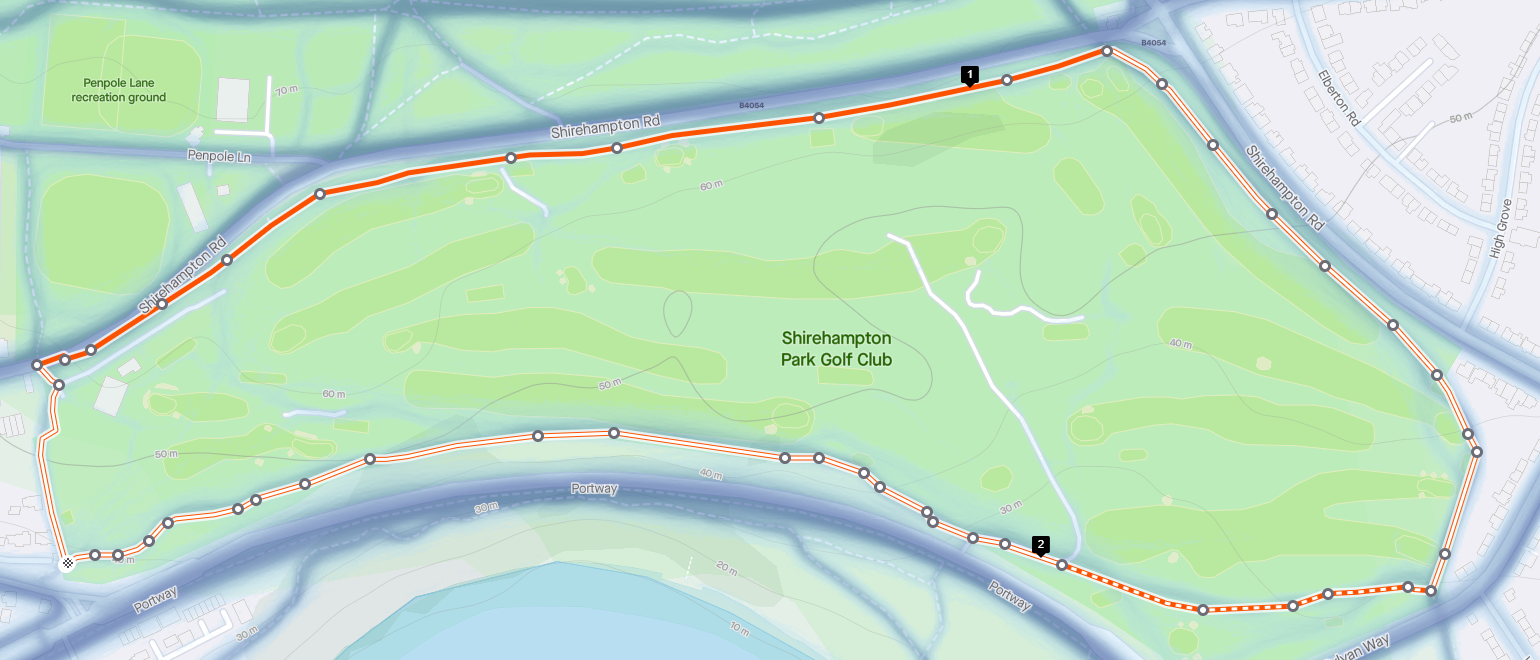 The golf course route is an especially good one for trails, there is a path right round the outside. However note it's a little hairy when there's golfers using it, I tend to do this one early morning.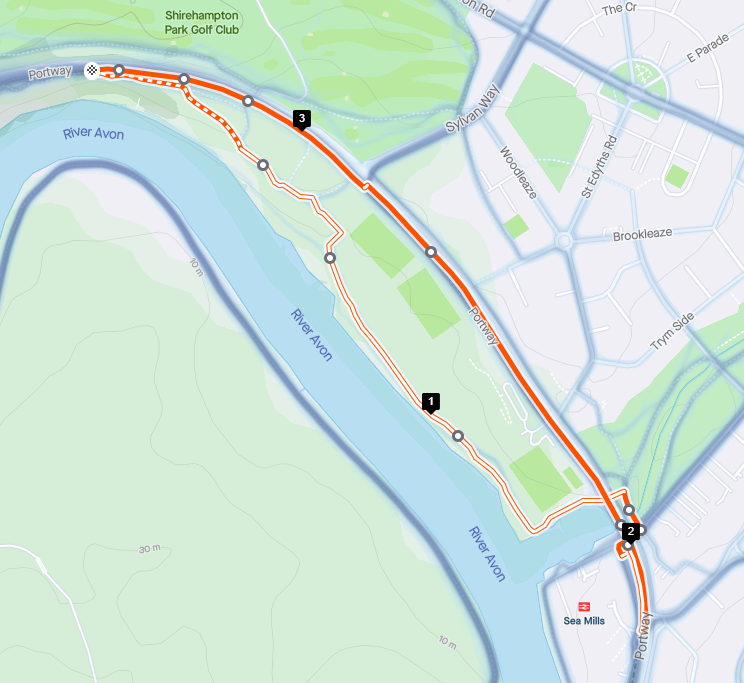 I LOVE Shirehampton Park; from the benches overlooking the Avon is a great stretch of technical trail leading to the marshes and Sea Mills station, you can then hop back onto the Portway home.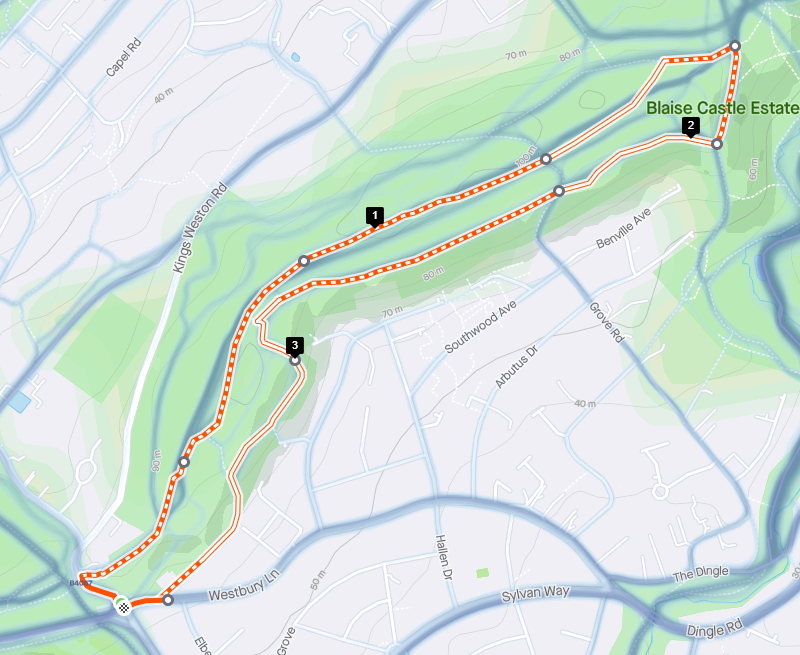 The fields north-east of King Weston leading to Blaise are good running. You can run along the fields themselves then cut onto a woodland path at the end which leads back to Westbury Lane.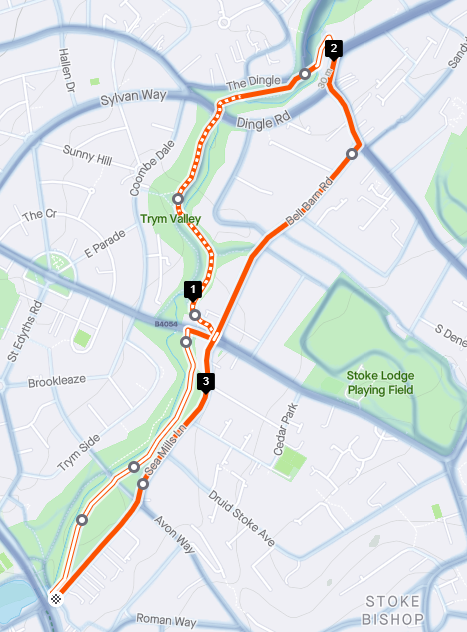 There's a nice trail following the River Trym leading to the Coombe Dingle car park. Especially good in the summer when the path's dried out.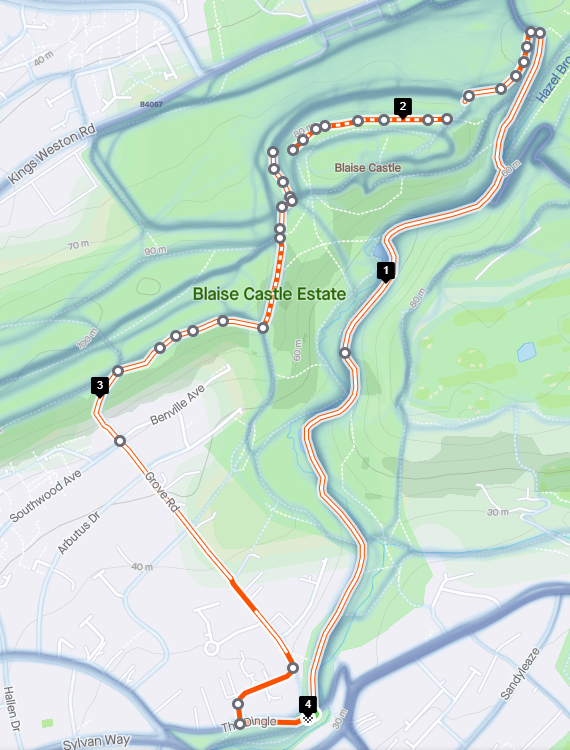 The Coombe Dingle path to Blaise is another favourite & very popular with local runners; you can run to the top then through the woods of Blaise, before returning back down Grove Road. Alternatively Henbury Golf Course to the east has trails that are nicely protected from the golfers.
Bucket List Bristol Runs
The most popular runs in Bristol. I would recommend when you're getting comfortable running driving out and exploring some of these, they make it all worthwhile.

By far the most popular route in Bristol, one many of us are intimately familiar with & one that never really gets old no matter how many times we run it. You can park in Wapping Warf for easy access to the start.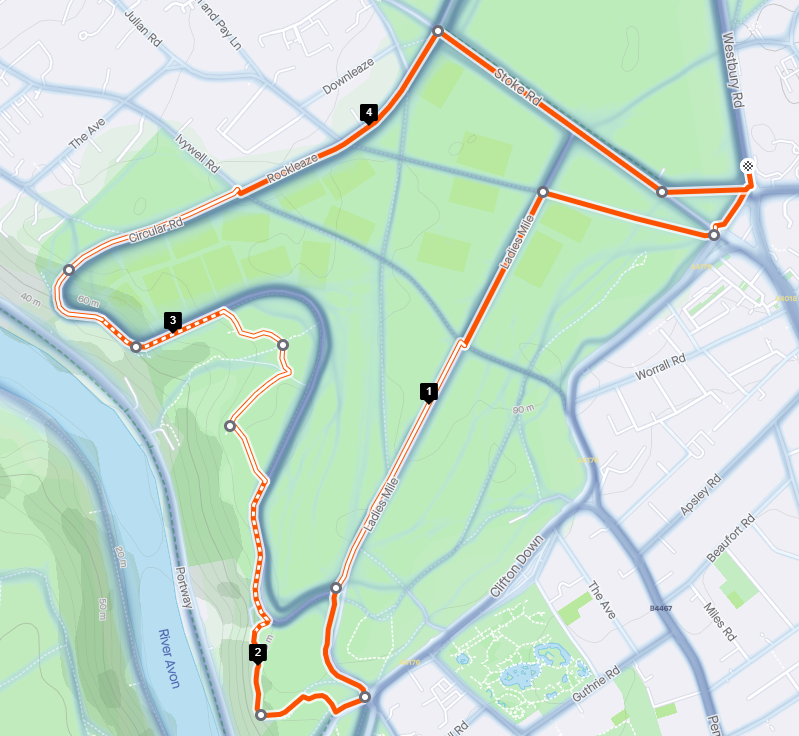 As for The Downs it is also supremely popular for runners, for my money this is the best route.  Includes a section through the woodlands above the Avon (locally dubbed "Fairyland", the Sea Walls view and Ladies Mile.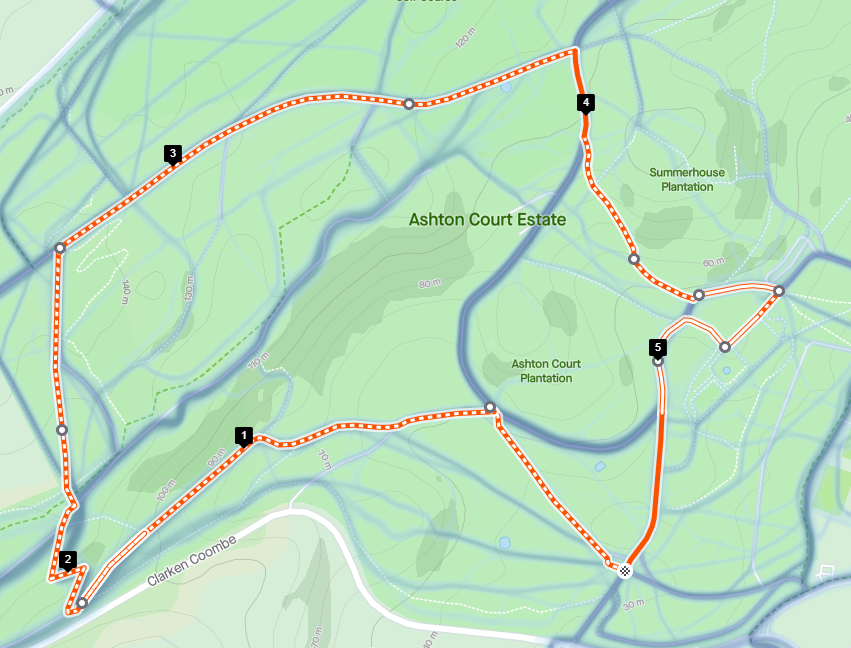 Finally, Ashton Court has lots of variety and trails for miles. You can combine it with a run into Leigh Woods too.
Further Afield
I host a series of routes on my blog here that may provide some ideas for other areas you could run: Route Recommendations.
Hopefully this gave you some ideas / jumping off points.