Marathon Routes For Scott
Hey Scott
Being a rather large route planning nerd I got excited thinking about possible marathon routes that would make good training for the South West Coast 50.
Here are a list of ones I've done previously that you may find interesting, if any stand out as one's you'd like to tackle let me know:
Mendips Two Lakes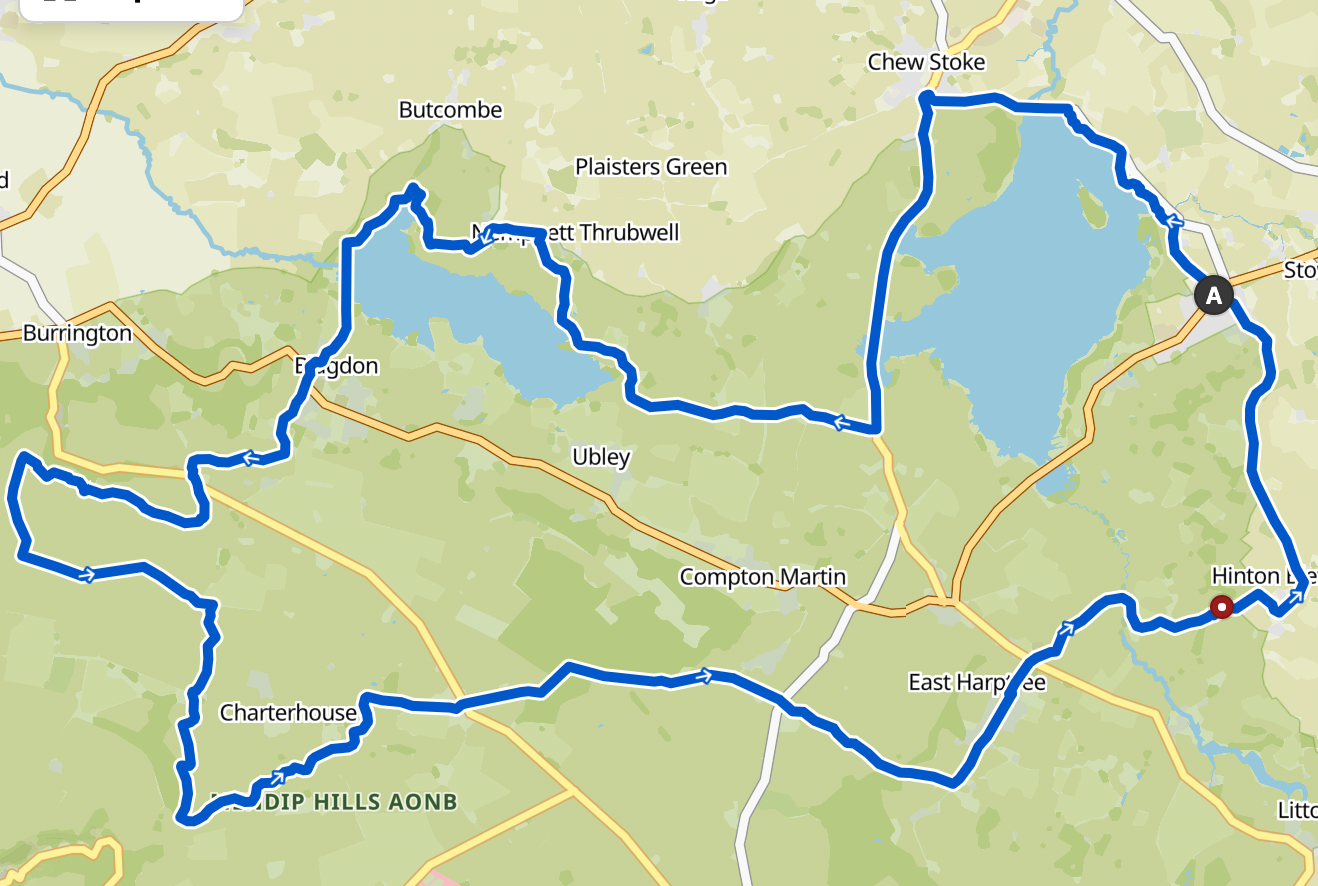 410m elevation gain
Mixture of light trails and country lanes
Starting at Chew Lake, it follows the road around with views over the water before cutting west towards Blagdon Lake along some lanes. Then goes through marshland and woods before a long hard climb through Blagdon up to the highest point of the Mendips at Beacon Batch (with a chance of seeing Wild Horses).
From there is lots of lovely trails down to Velvet Bottom cutting across Charterhouse then onto quiet lanes for the remaining stretch back to the start.
It's a good mix of trail and road with a challenging climb in the middle and plenty of lovely views to go around. One of my favourites, the main drawback is how many country lanes it incorporates.
The Gordano Round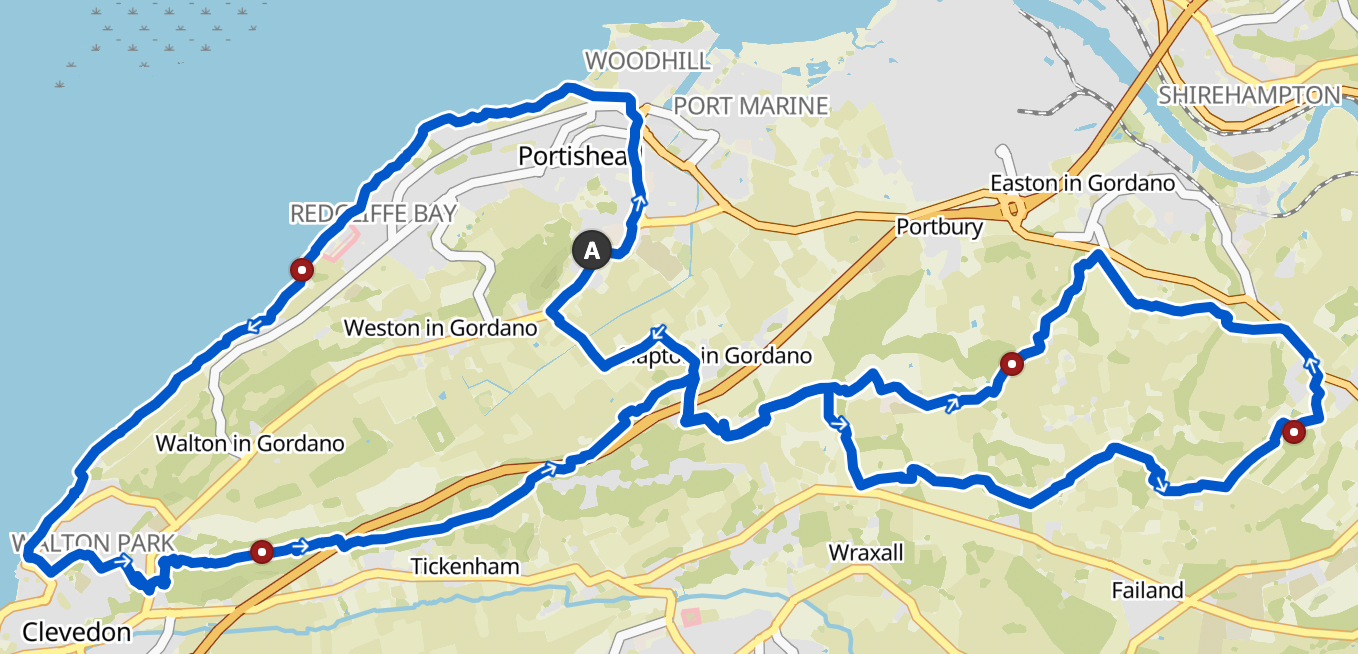 950m elevation gain
Almost exclusively trails
A hidden gem just south of Bristol, the Gordano Round has a little bit of everything and is as beautiful as it is challenging. Starting in Portishead you go along the coastal path to Clevedon (which is gorgeous), before cutting into the woods running east above Tickenham. The first half is all light trail, nicely runnable with only a few climbs.
As we reach the second half the trails get more gnarly with plenty of climbs, but also goes along lovely peaceful countryside before a steady descent back into Portishead.
It would be a hard first marathon I won't lie (it was my fifth), it's also the best of this bunch and great training for the big day.
Green Man North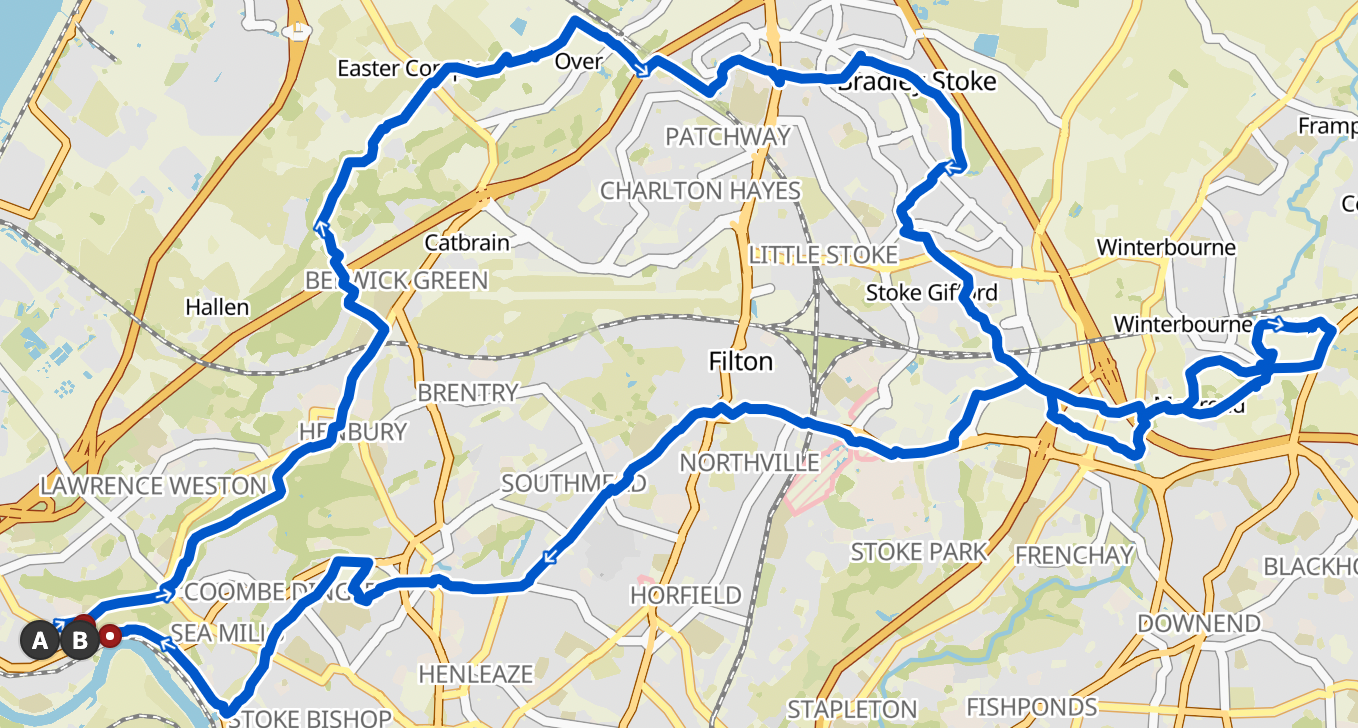 490m elevation gain
Half trails, half tarmac
Route I did to scout the Green Man back in 2021: it follows the GMU route from Shire all the way to Winterbourne, which is a mixture of trails and paths through Bradley Stoke, before going to roads for the return back to Shirehampton.
Pretty steady climbs on the course and a good variety of terrain, the main downsides I see are a) you're already familiar with a lot of this so may be less interesting and b) lots more road than the others have.
However it can start right outside your house which is a big plus.
Note for my money the south section of the Green Man is better (more rural, less running through residential areas) so if you're interested I could plan a route through there instead.
Purton to Stroud Canals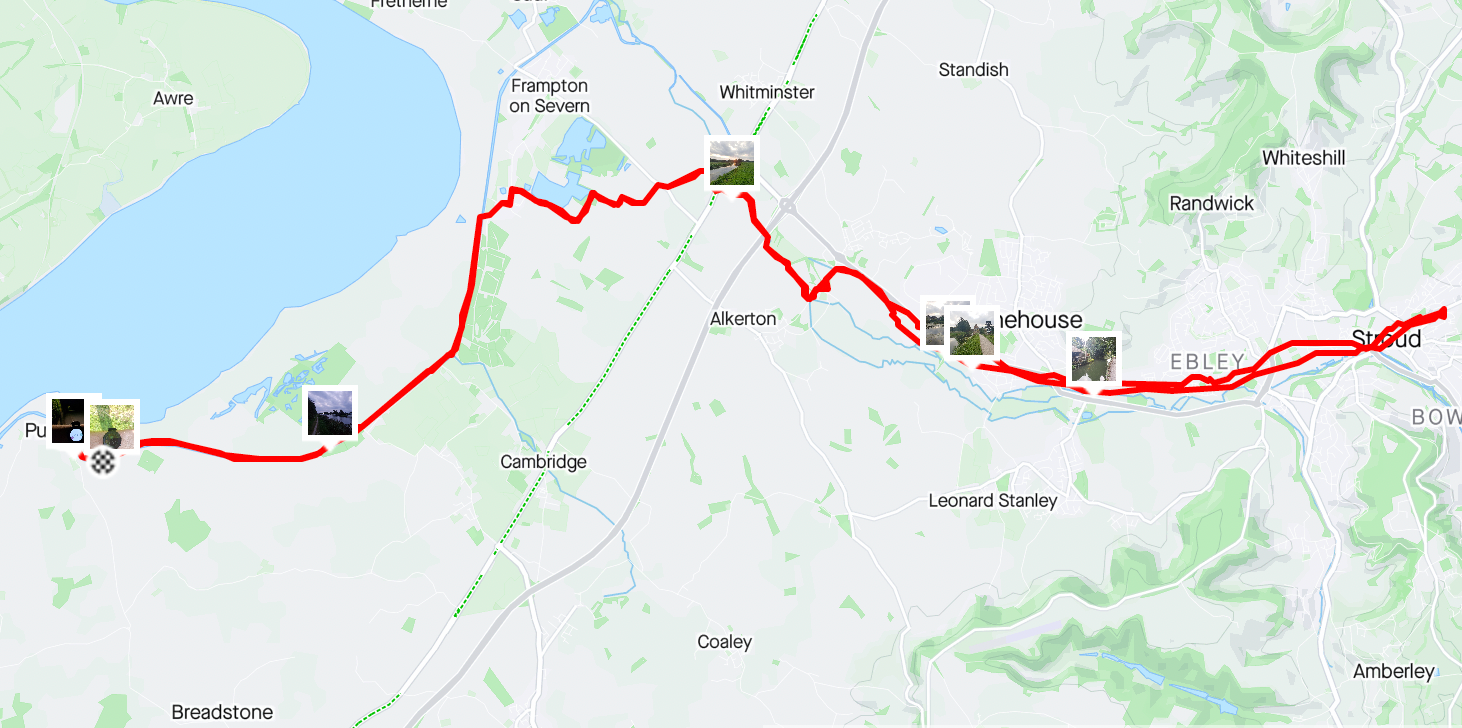 104m elevation gain
Almost all canal paths
The flattest trail marathon ever. It goes along the lovely Gloucestershire canals from Purton to Stroud before returning back on the same route.
The halfway point is my parents house 😅, we can use it to refill water and grab biscuits.
This was my first ever marathon and it's a great route for it. You don't get to practise and discipline around climbing, but it is all canal path and trails.
The main downside is that, because it's an out and back, it can feel like it's dragging more as you pass the same scenary twice.
One Way To Wookey Hole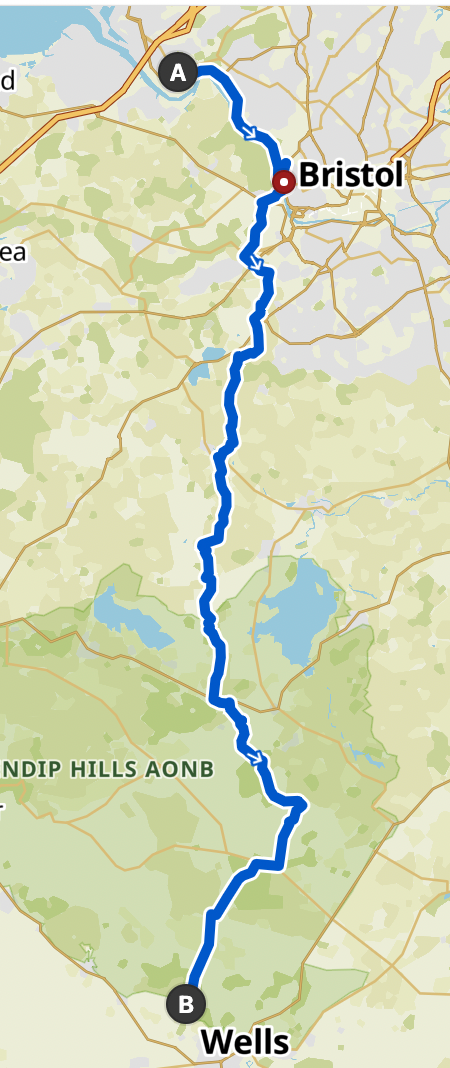 960m elevation gain
Mostly trails with some country lanes
A bit left field. Rather than a circular route this is a point to point so we'd need a way of getting back from Wookey Hole.
It is however a banger of a route and feels like you've really gone on a long adventure. Goes over the Suspension Bridge, through Ashton Court, over Dundry then up over the Somerset hills through Priddy Mineries (and it is real priddy)
Some tough climbs and lots of varied terrain, again a hard first marathon but good training.